Artificial reef for shellfish
The reef forms part of a sculpture aiming to increase bio-diversity under the sea in a Liverpool Dock.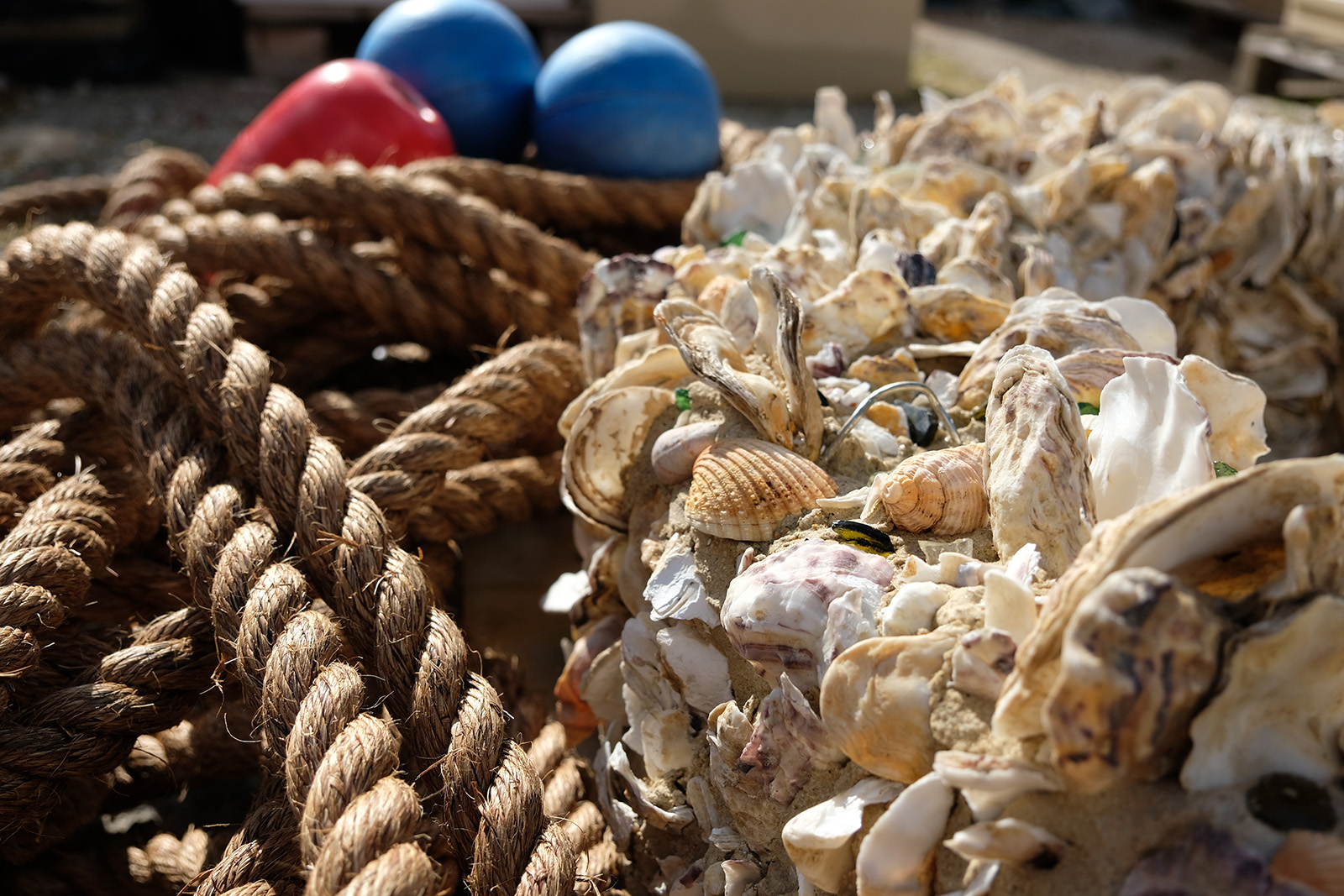 Heavy Gardening is a sculpture trail of 7 artworks running through the streets of Liverpool, and ending at Wapping Dock. The artist Andrew Merritt from Something & Son commissioned Local Works Studio to make an artificial reef, made from waste oyster shells, to anchor his sculpture 'Mussels' under the water.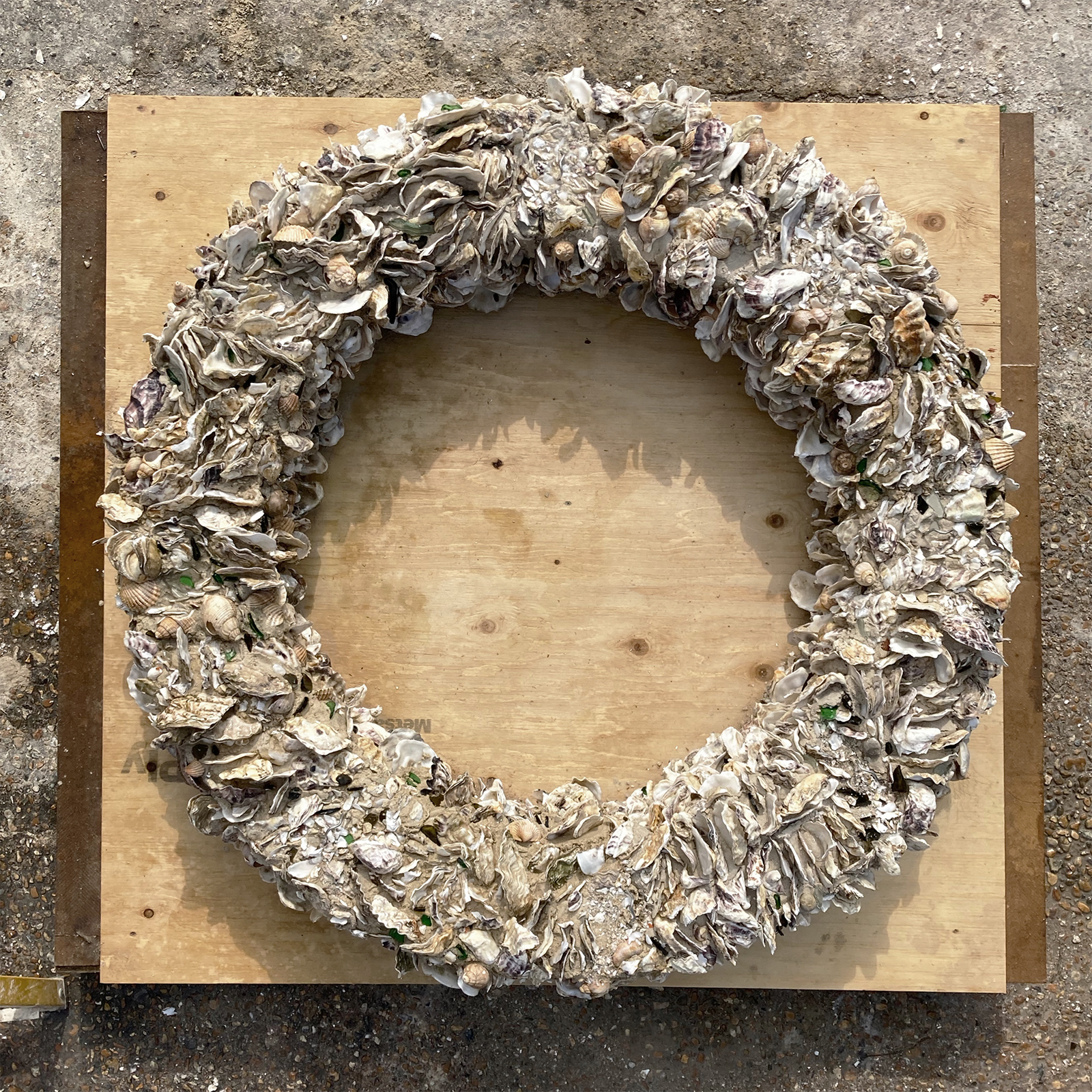 The outer surface of the reef is decorated in shells to mimic natural Oyster reefs, and encourage different bivalve molluscs to grow in the shelly surface.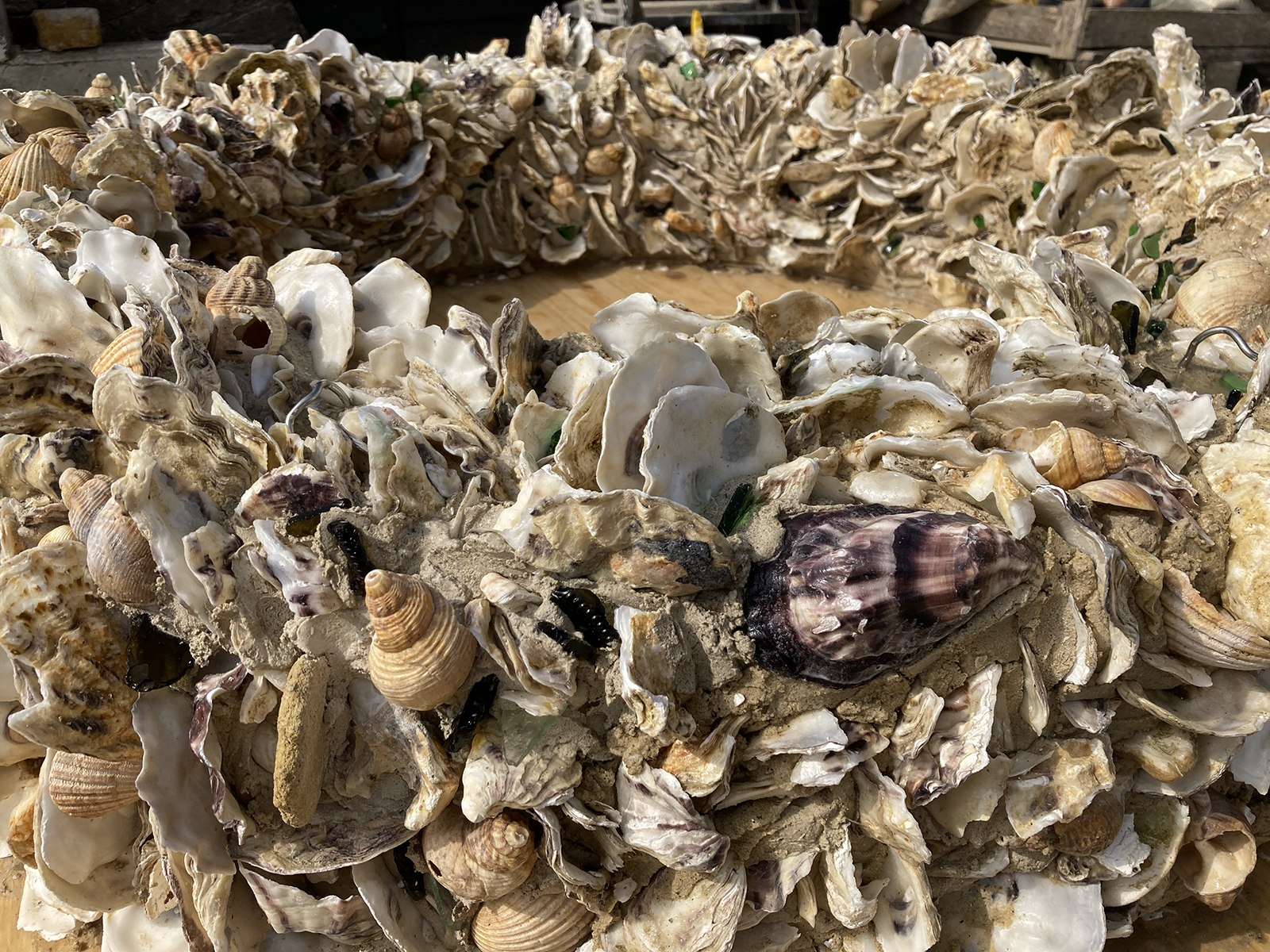 The reef was cast with our Shellcrete material, using shells collected as waste from seafood restaurants. The artificial reef sits on the sea bed and anchors thick ropes that hang vertically up to the surface of the water. The hope is that Mussels will start to inhabit the ropes and Oysters and other sea life will populate the artificial reef.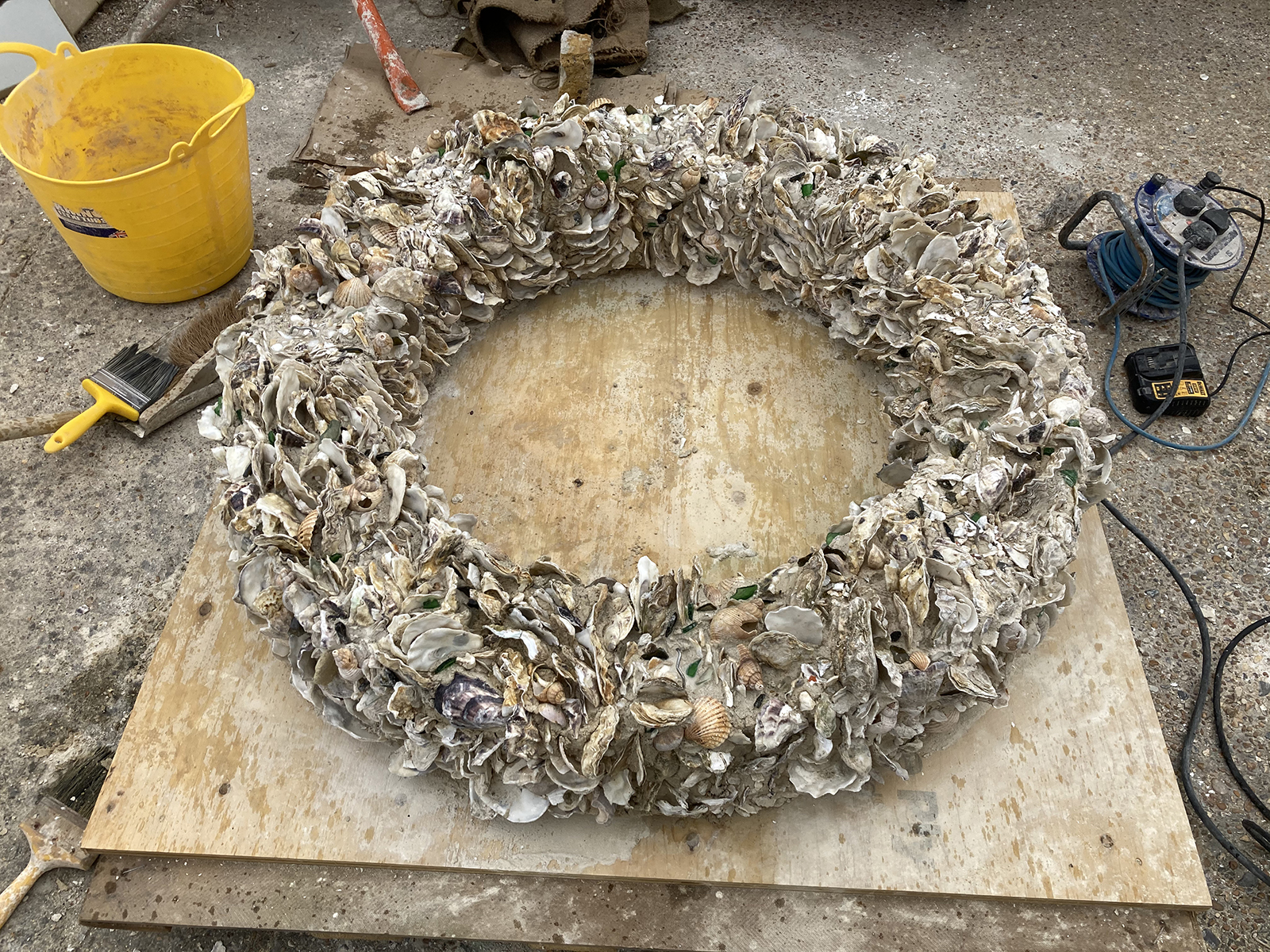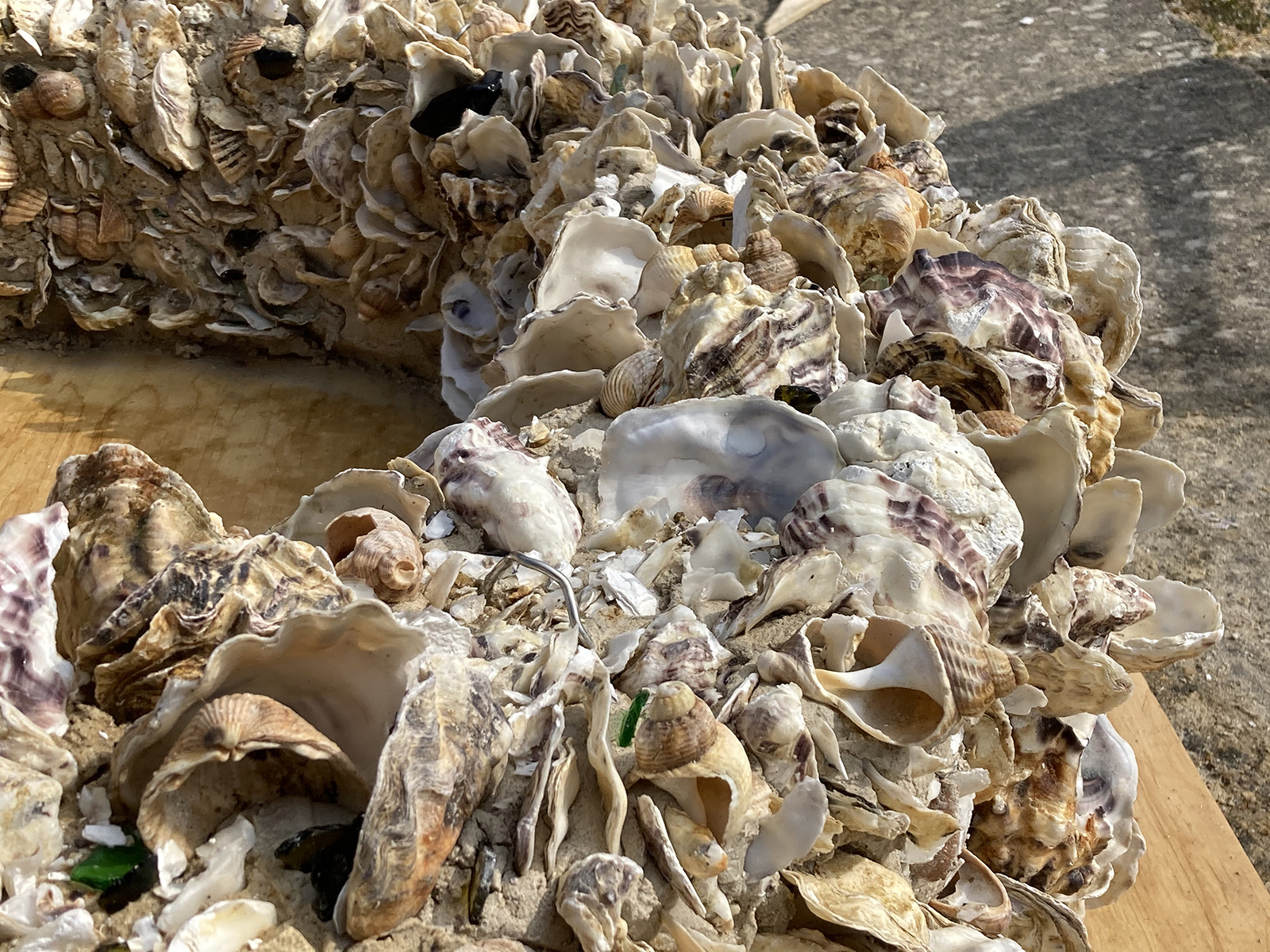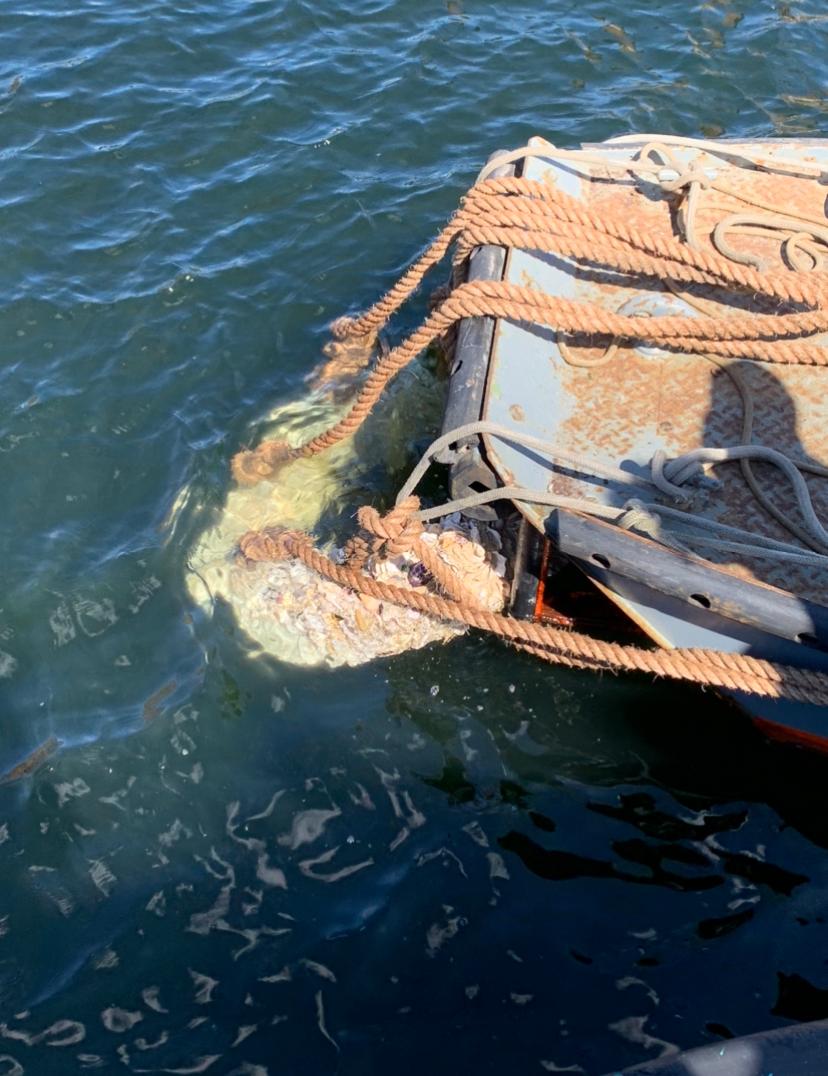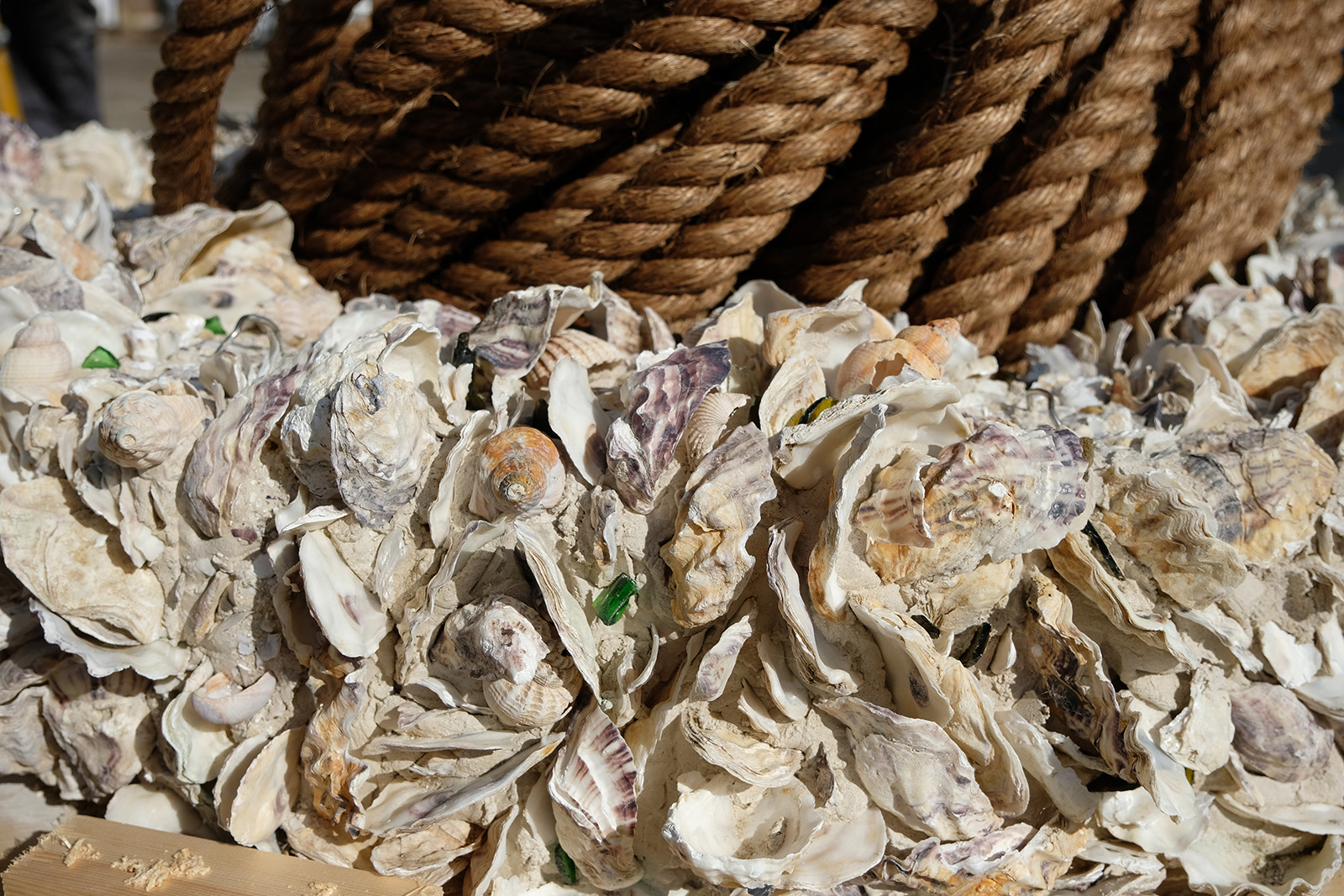 Project: Heavy Gardening
Collaborators: Andrew Merritt – Something & Son
Location: Liverpool, UK
Date: 2021