Low-carbon construction
Designing and prototyping low-carbon bricks for a new extension to the Design Museum Gent, Belgium.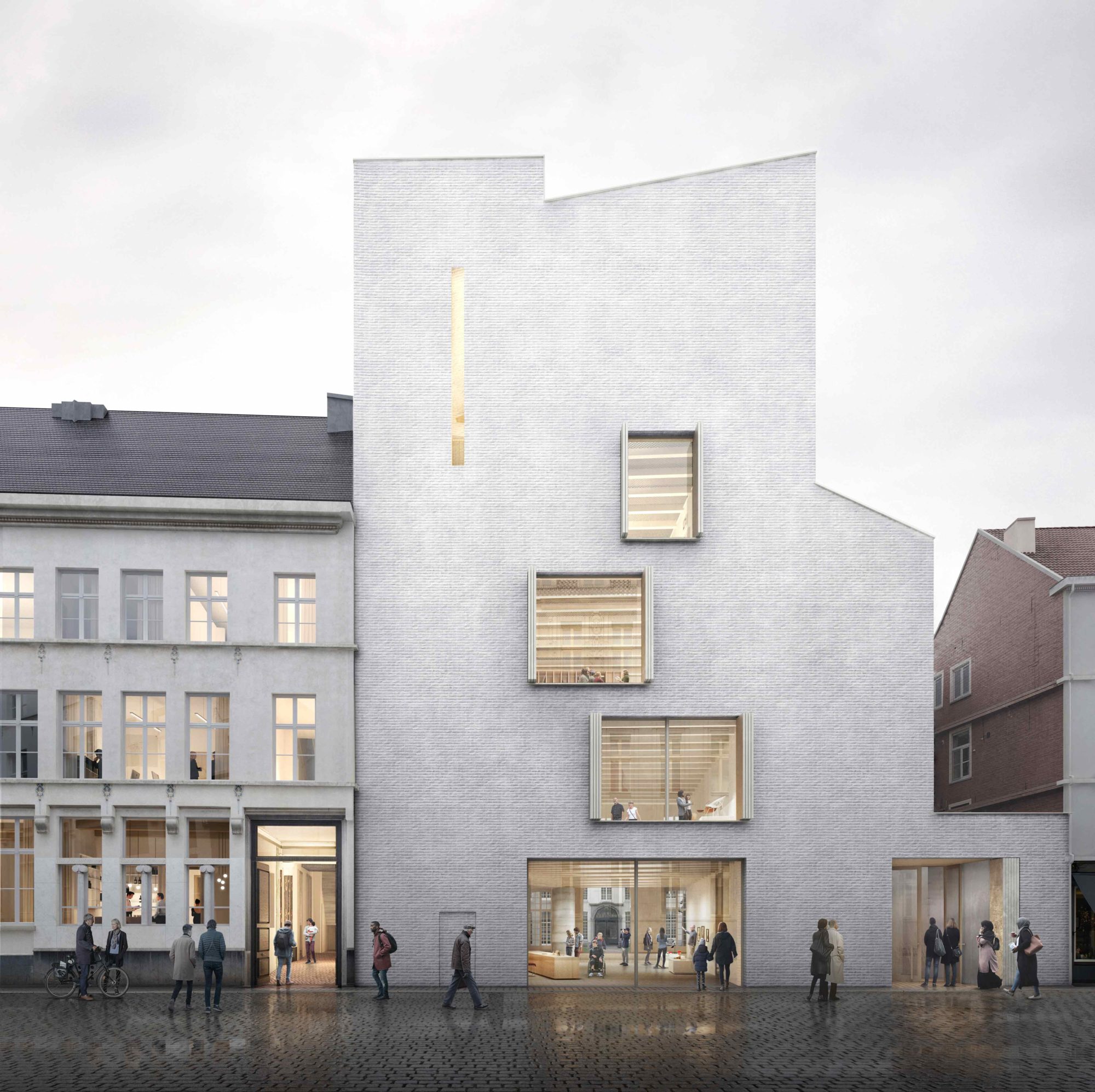 Our brief for this project was to design a white brick, made from construction waste, to form the external cladding for a new extension to Design Museum Gent. Working alongside project architects Carmody Groarke in the UK and TRANS architectuur in Belgium we have developed a low-carbon material using excavation waste from foundation diggings.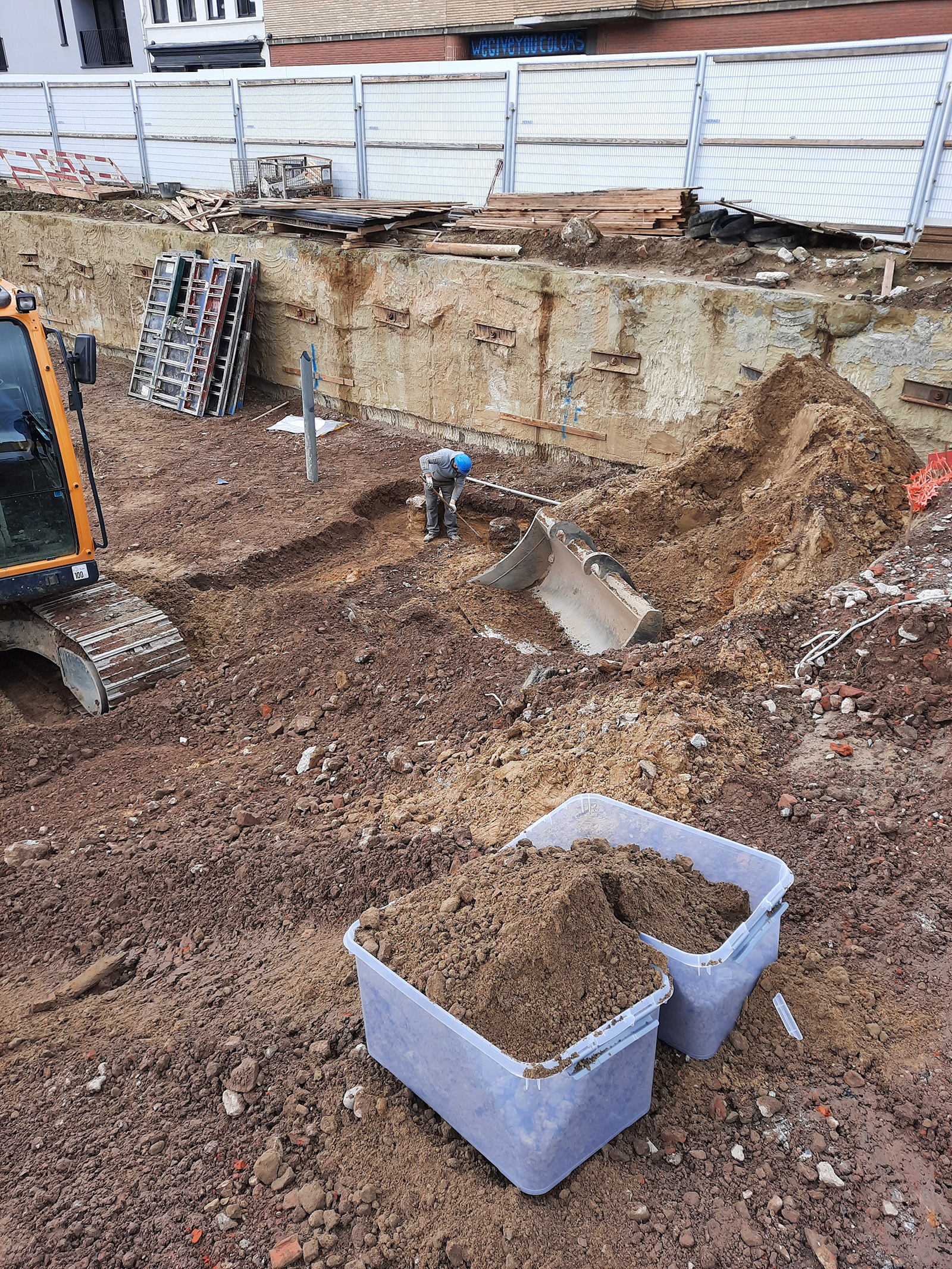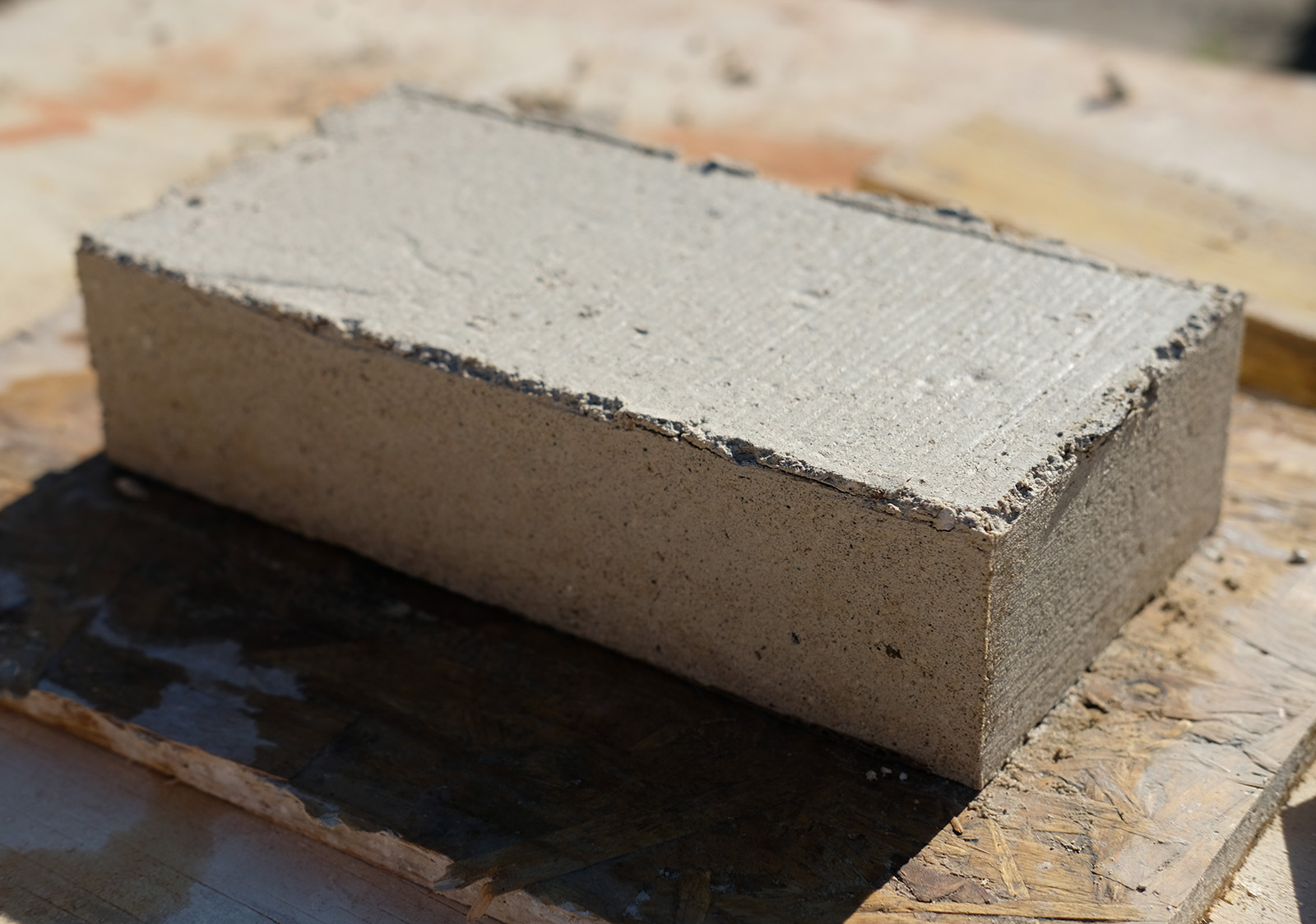 In Spring 2021 Local Works Studio produced a set of prototype white bricks that were sent to Belgium for testing. Excavation waste materials are graded, mixed and hydraulically pressed into moulds to create a strong, dense material. The simple and clean making process enables on-site and urban fabrication, drastically reducing material movements.
Traditional fired red brick = 5.65E+2 kgCO2eq/m3
Hydraulic pressed brick = 1.91E+2 kgCO2eq/m3
*data from The Construction Material Pyramid, Centre for Industrialised Architecture, The Royal Danish Academy – www.materialepyramiden.dk
*does not account for CO2 lost from material movements.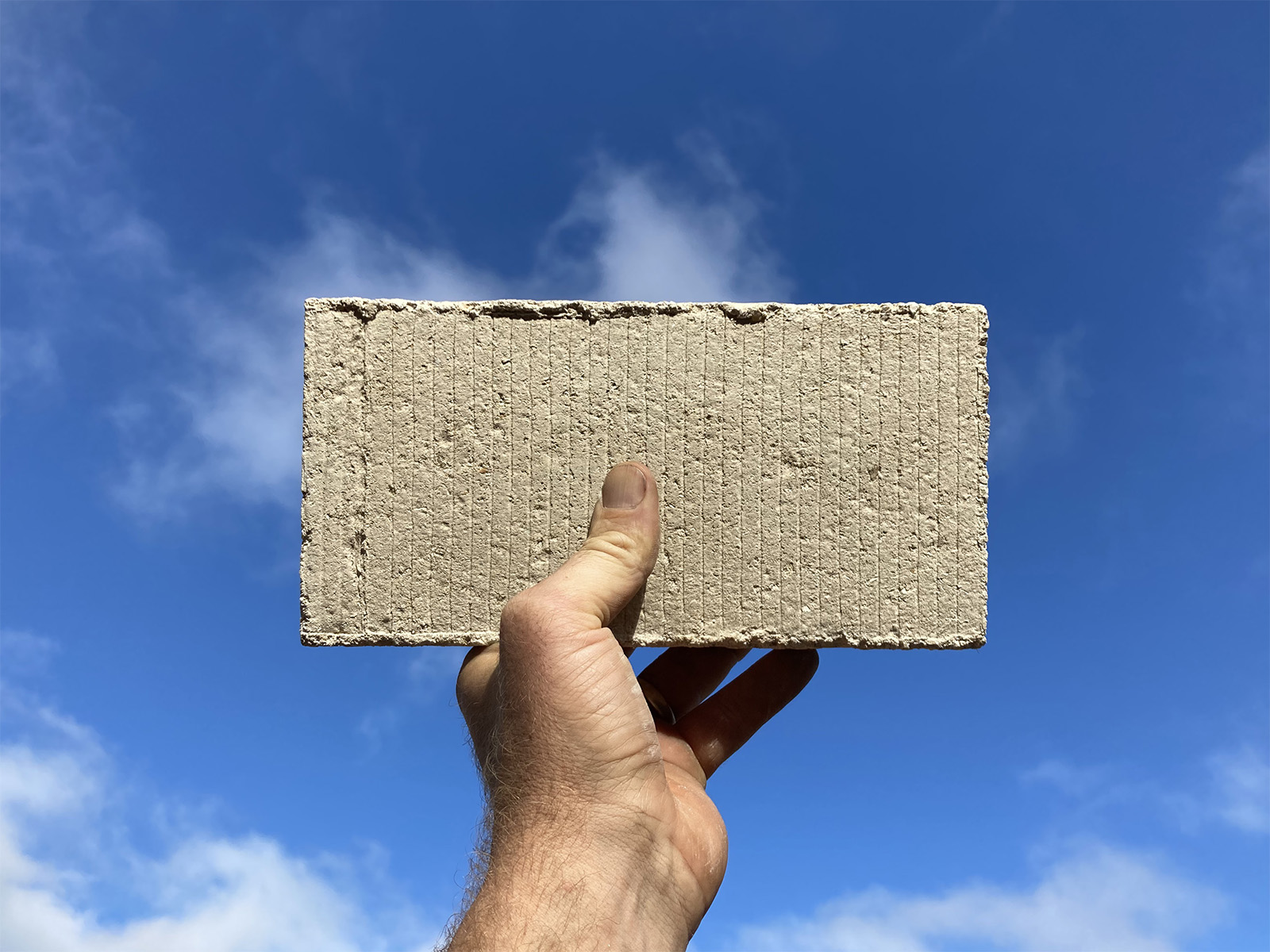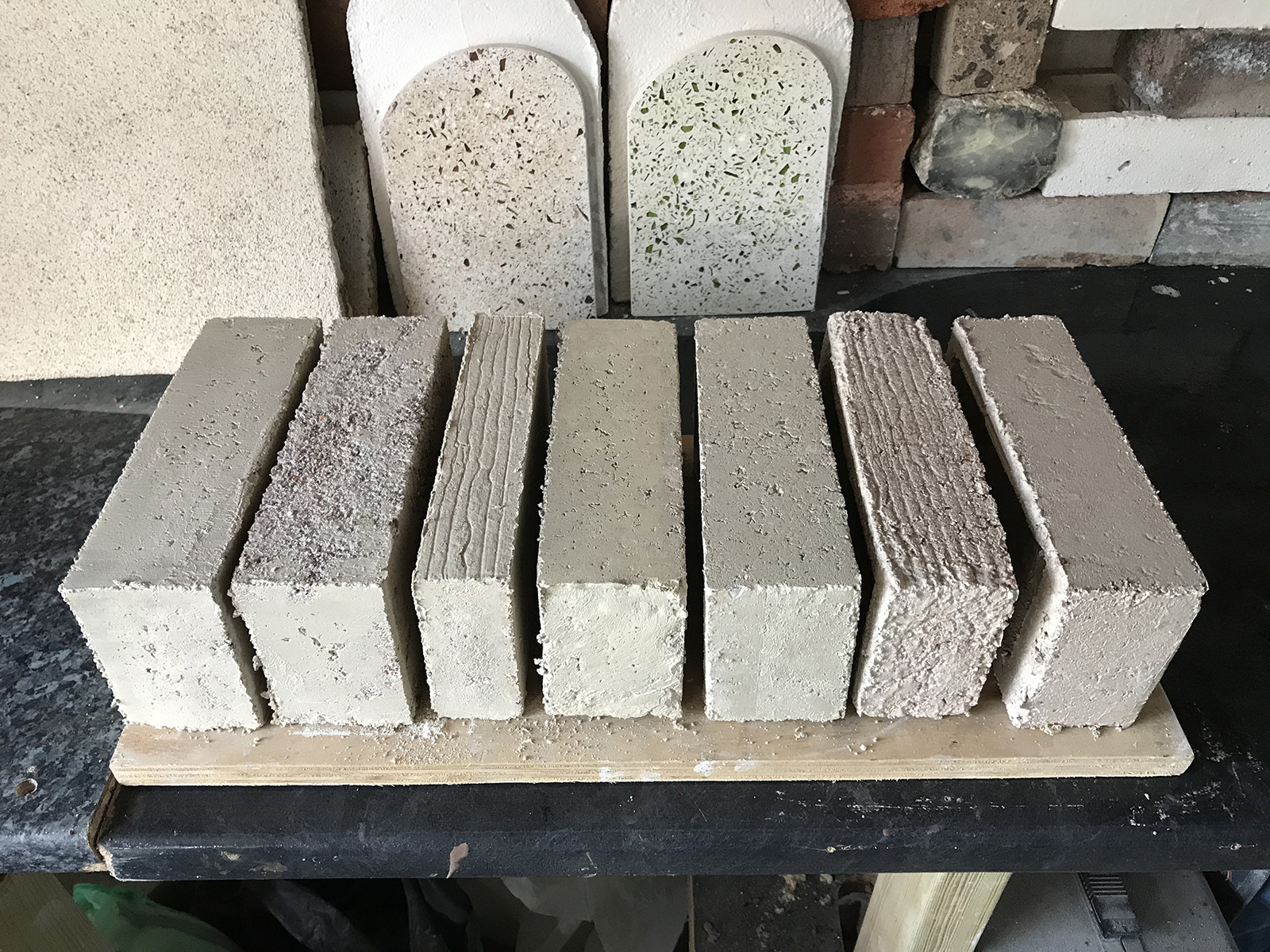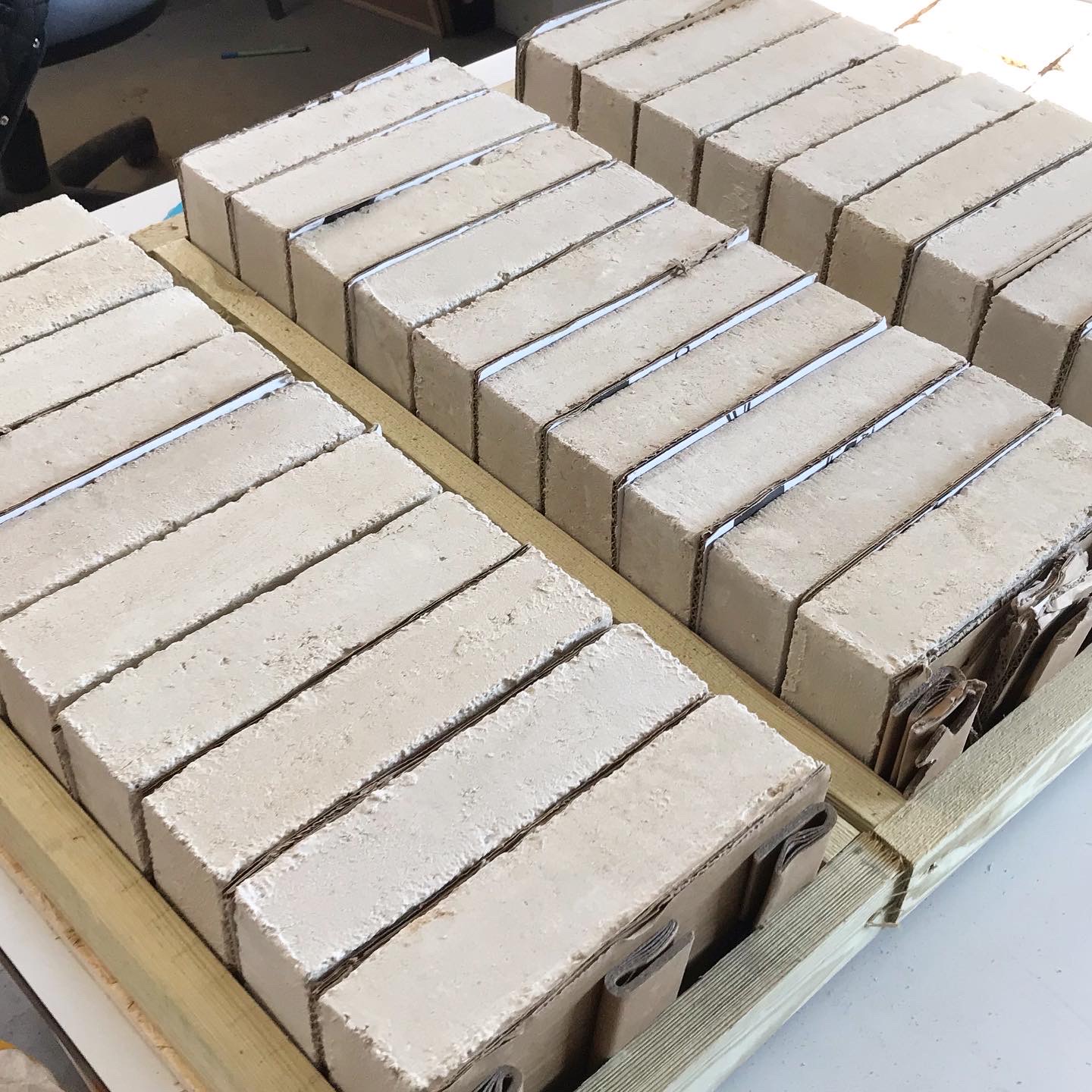 The bricks are being further developed for fabrication by BC Materials, Belgium. The aim is to make the 91,000 bricks in Gent to reduce material movements.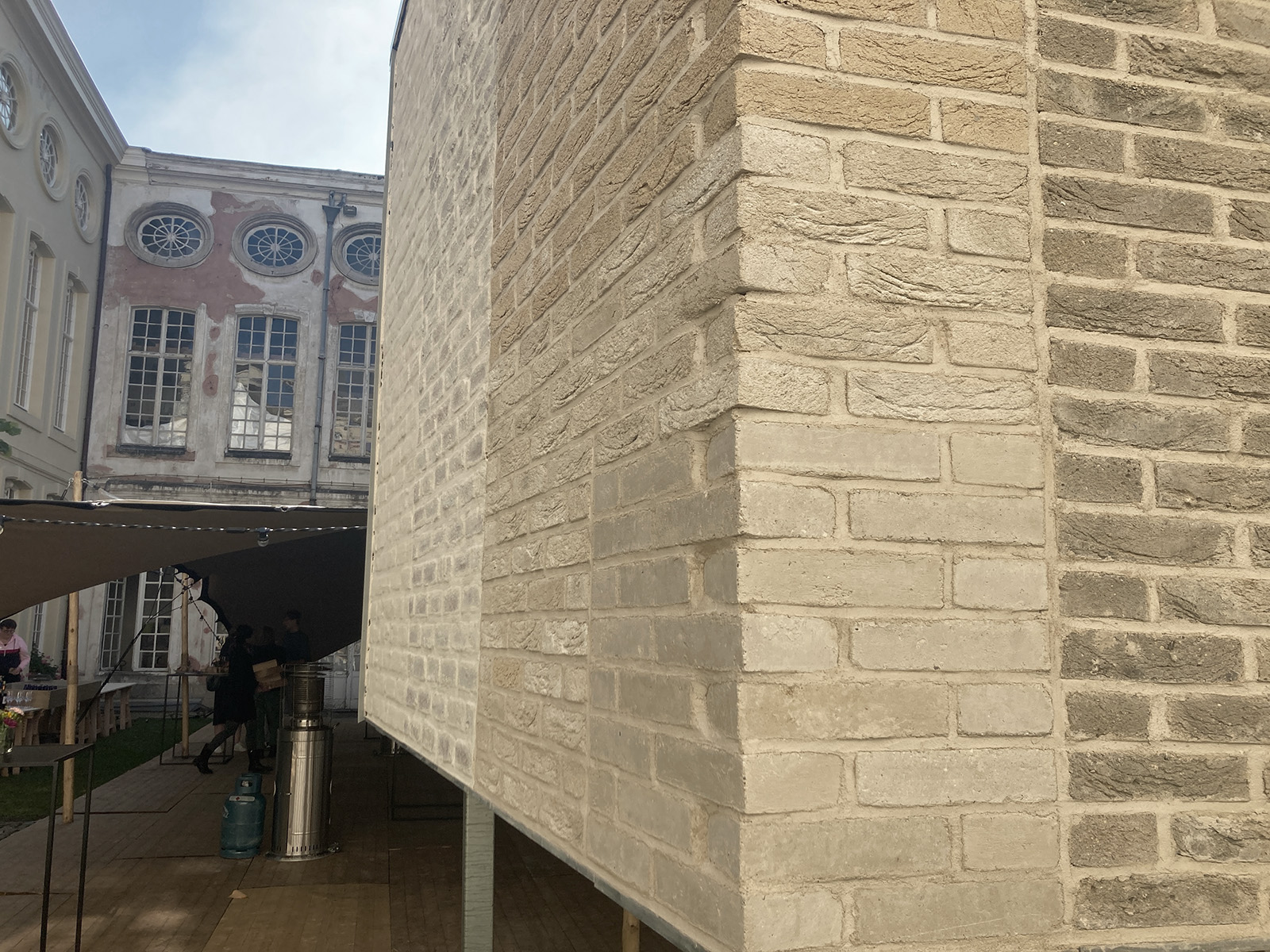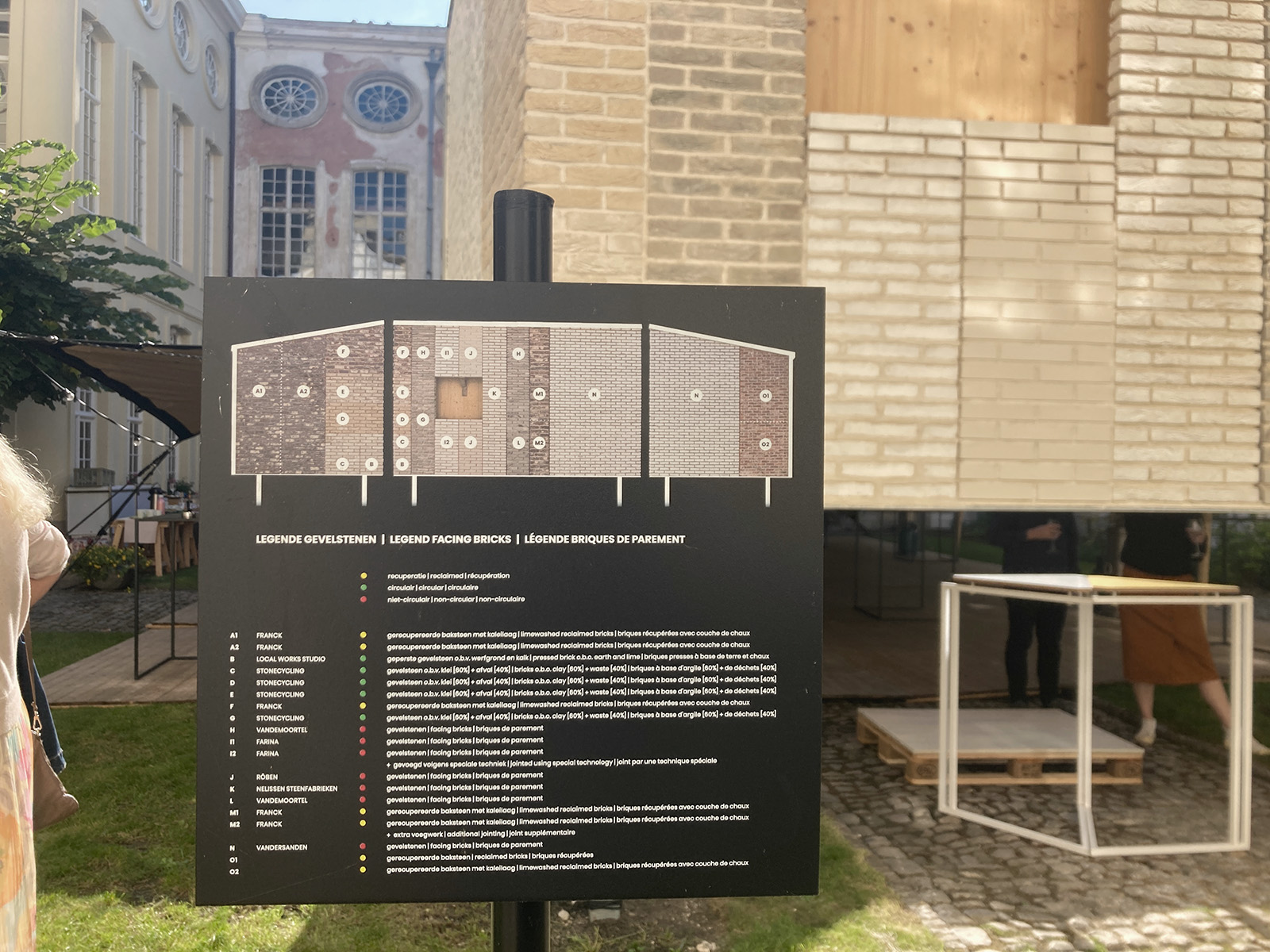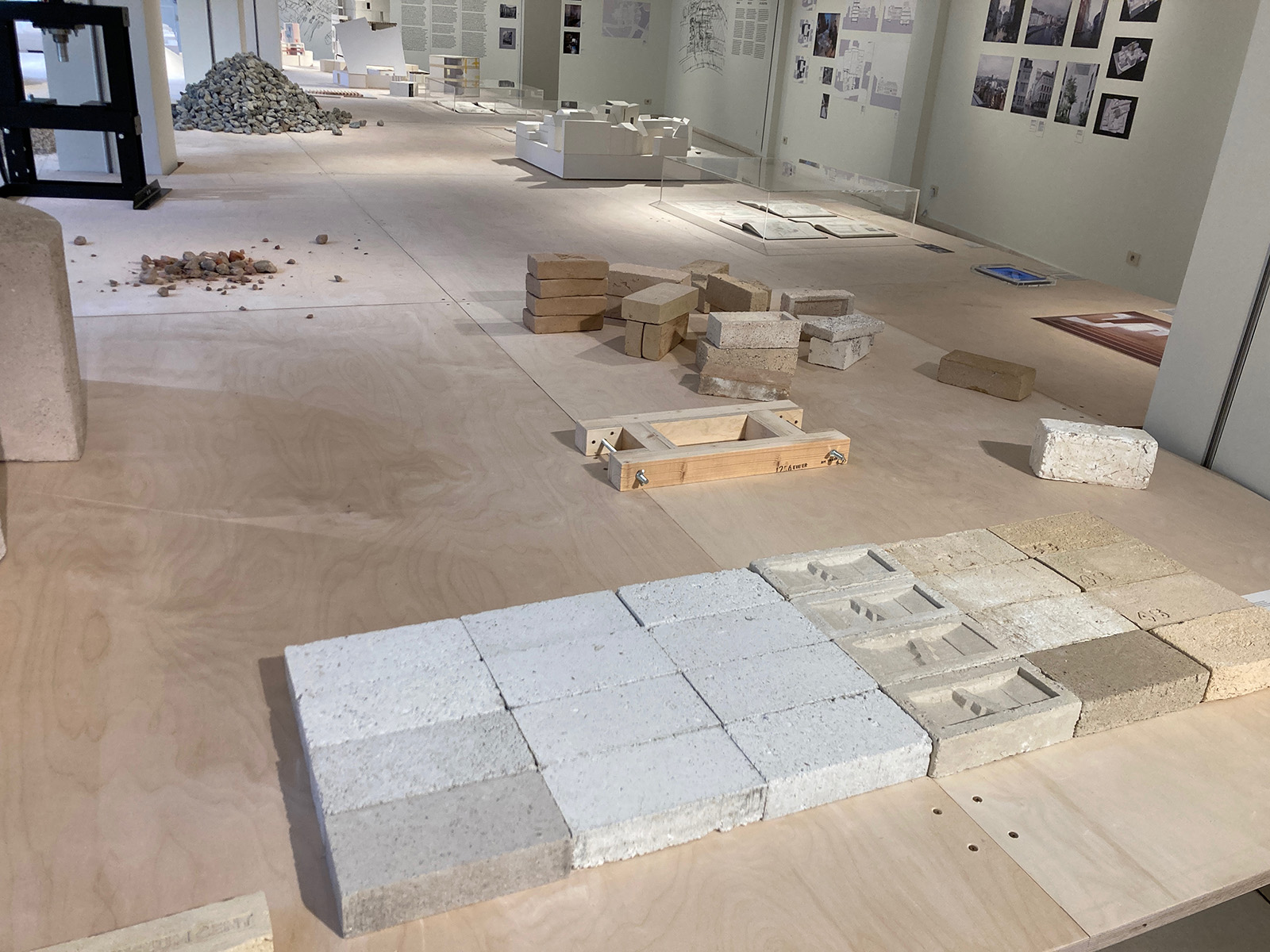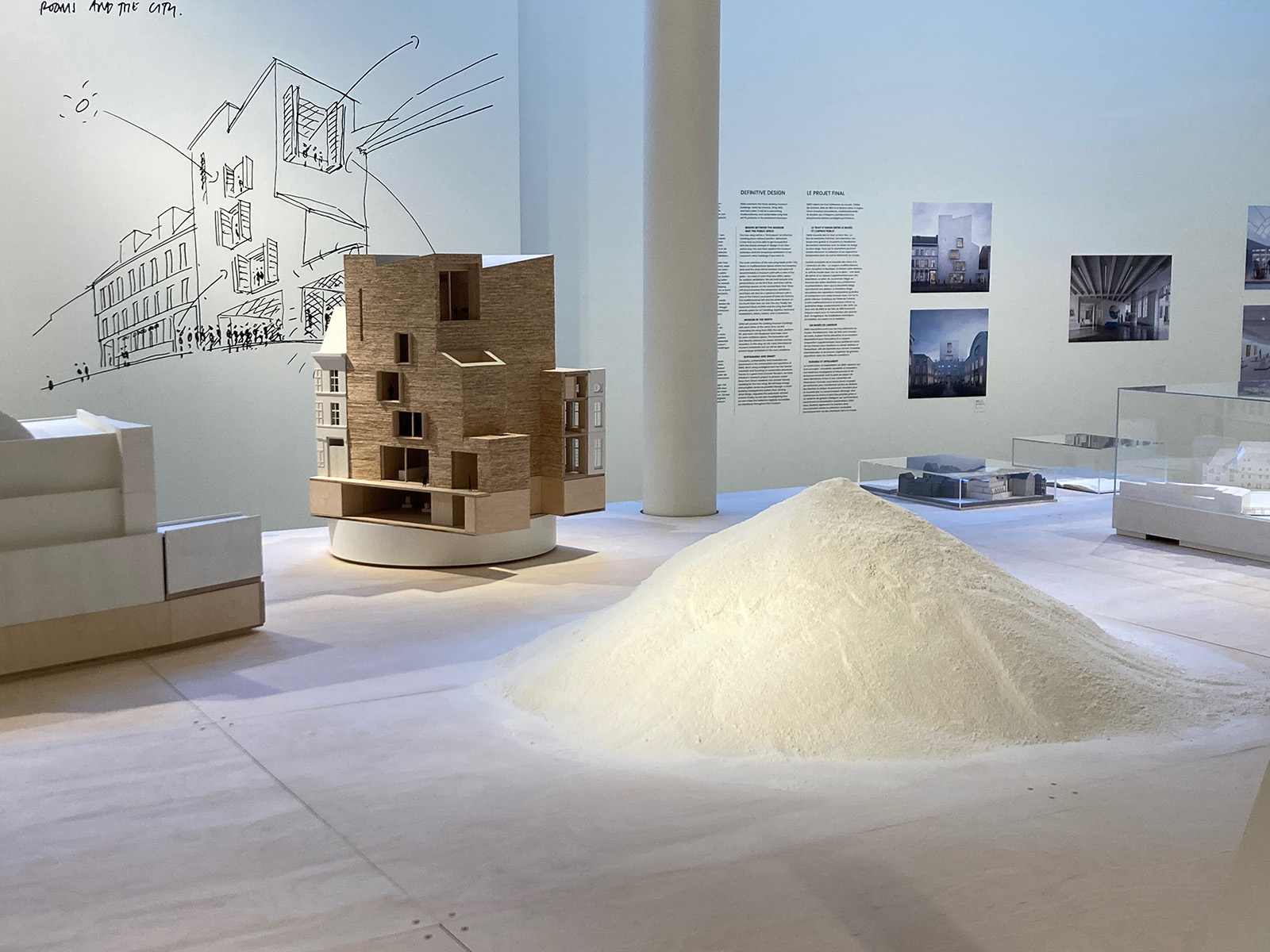 Local Works Studio were also asked to develop a waste-based material for another feature inside the new museum building. The material will clad a column that sits between the old historic building and the new extension. The bespoke material is made from waste including lime mortars, bricks and concrete from the de-construction of some museum structures.
These 2 column forms were exhibited in the museum alongside the bricks.