Low-carbon construction
Designing and prototyping low-carbon bricks for a new extension to the Design Museum Gent, Belgium.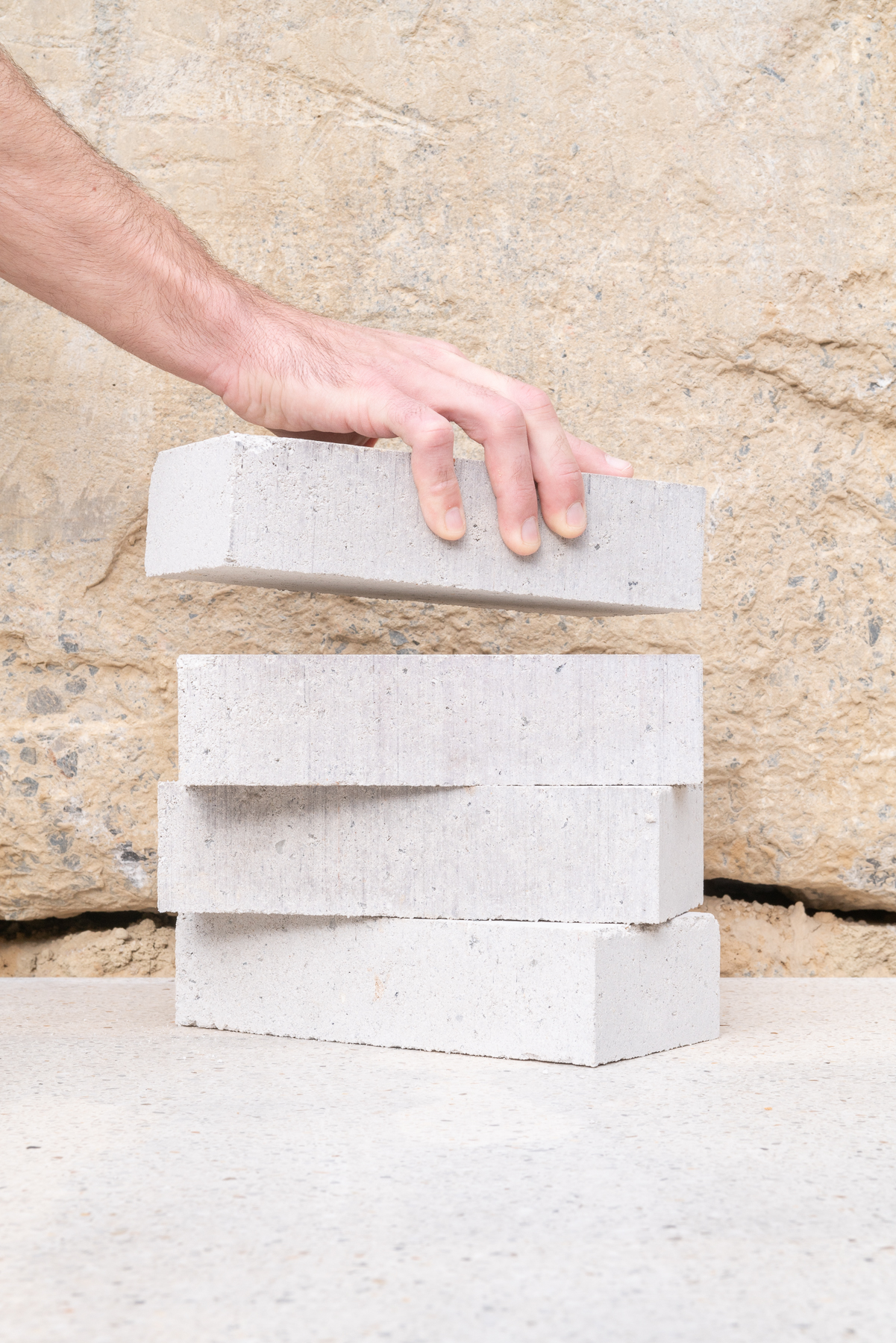 In Spring 2021 Local Works Studio designed a prototype white brick, made from construction waste, that could form the external walls of a new extension to the Design Museum Gent, in Belgium. Working alongside project architects Carmody Groarke in the UK and TRANS architectuur  we developed a low-carbon material and fabrication strategy allowing for a simple and clean making process that enables on-site and urban fabrication, drastically reducing material movements.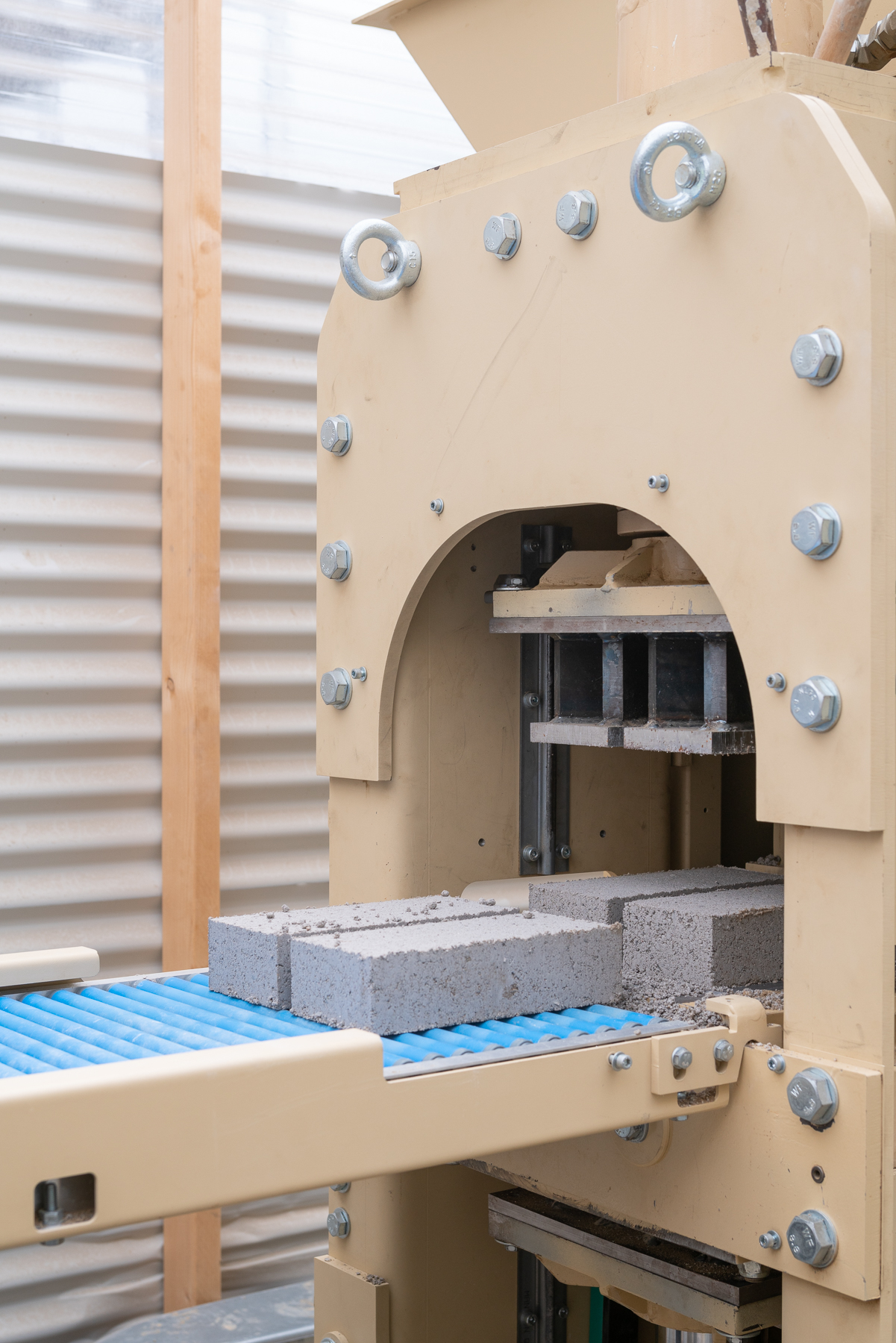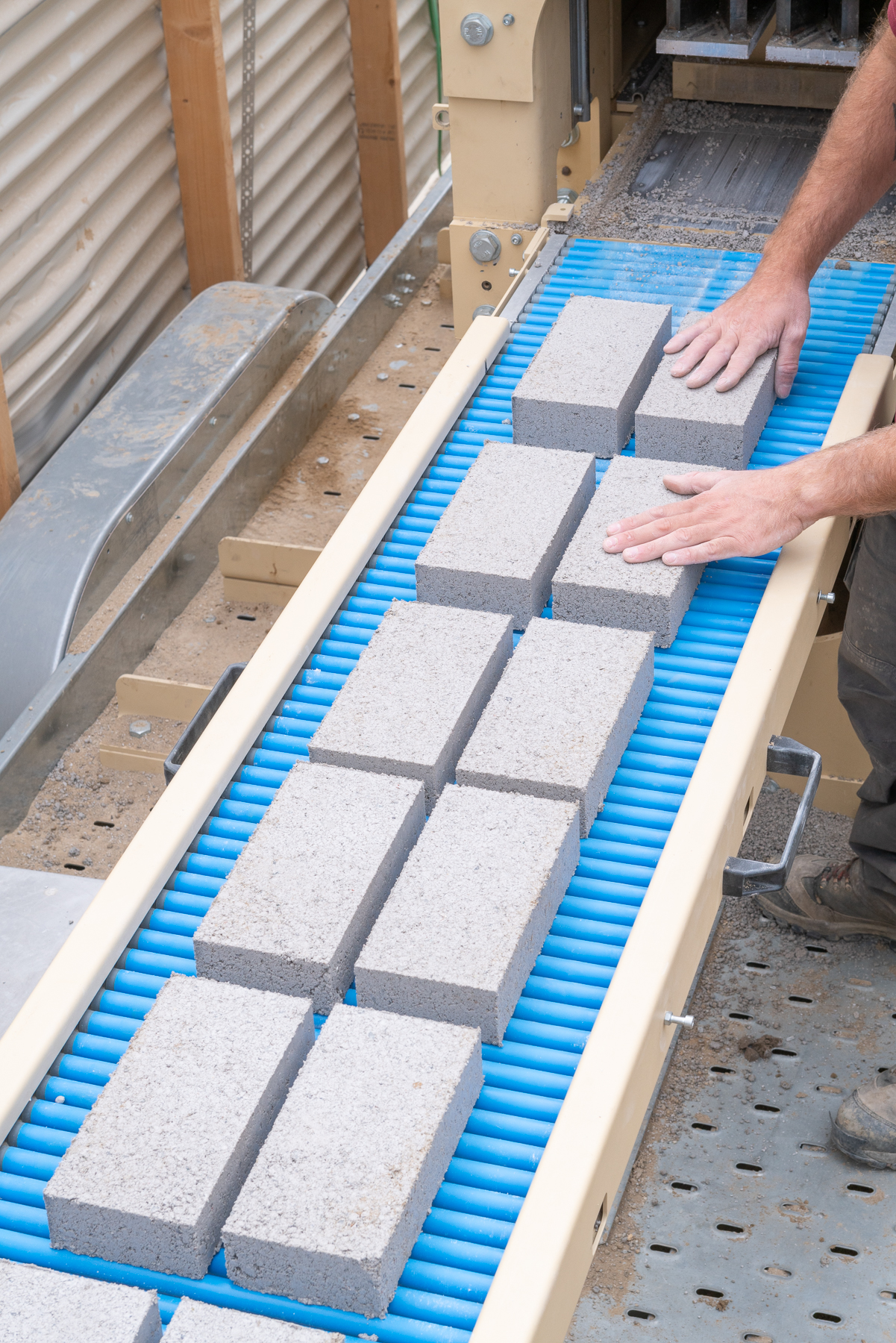 Following further material development and testing by BC Materials in Belgium, the 'Gent Waste Brick for DING', has been approved for use for the Design Museum development.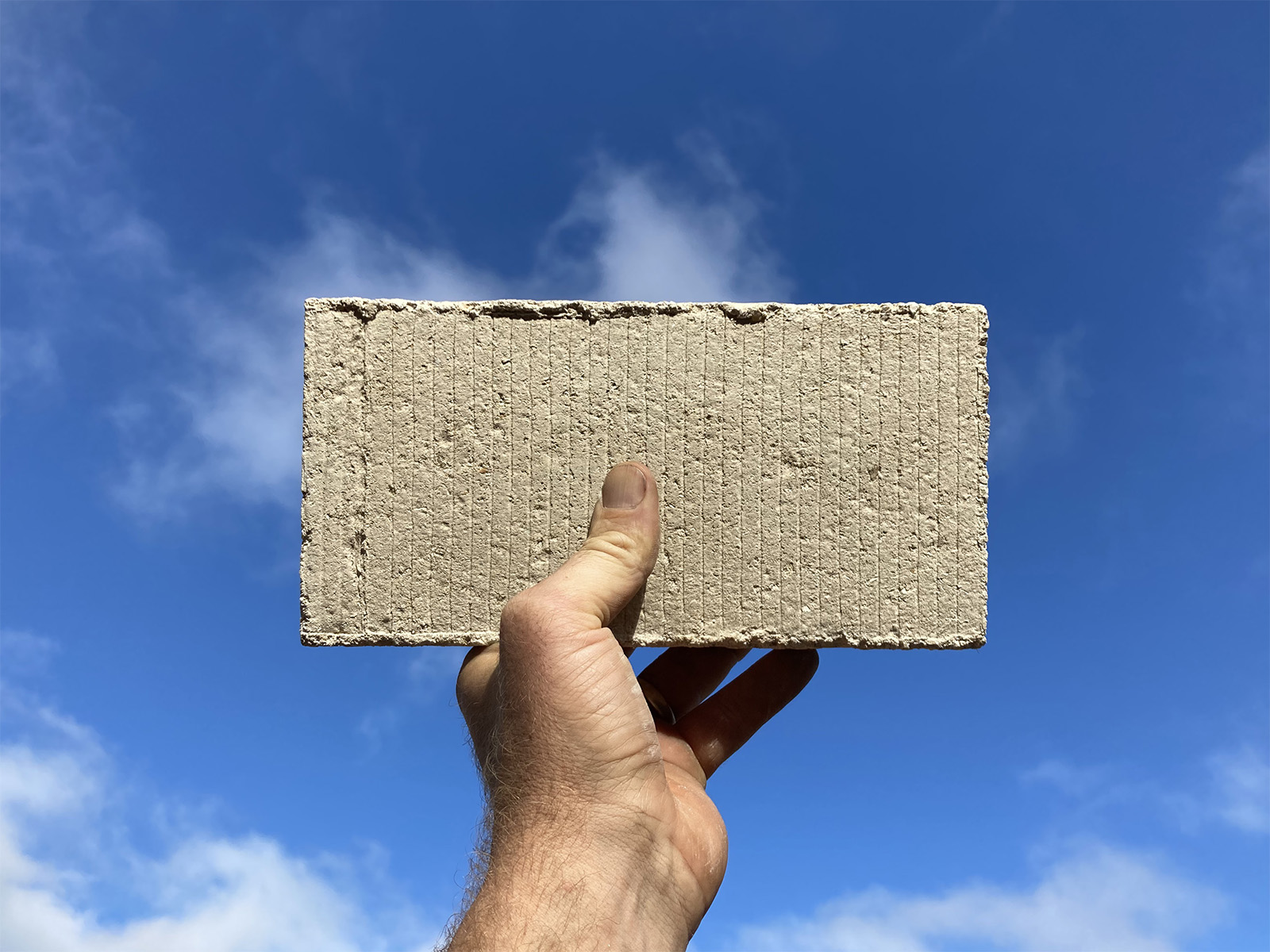 Key facts and figures
• Made from 63% recycled municipal waste (crushed concrete and glass) from the city of Gent
• The bricks are unfired, allowing for carbonation in atmospheric conditions and reducing the energy associated with fired brick production
• A Gent Waste Brick has 1/3 the embodied carbon of a typical Belgian clay brick over a 60-year life cycle*
• Certified for use (September 2022) in construction on the external facing façade of the new wing of the Design Museum Gent (DING: Design in Gent)
• Using the Gent Waste Brick instead of a typical Belgian clay brick to construct the Design Museum Gent will save 107 tonnes CO2e
• Residents will be given the opportunity to help make a brick as part of the museum's unique engagement programme.
* A Gent Waste Brick has 0.17kg CO2e/kg compared to a Belgian clay brick which has 0.54kg CO2e/kg, over a 60-year life cycle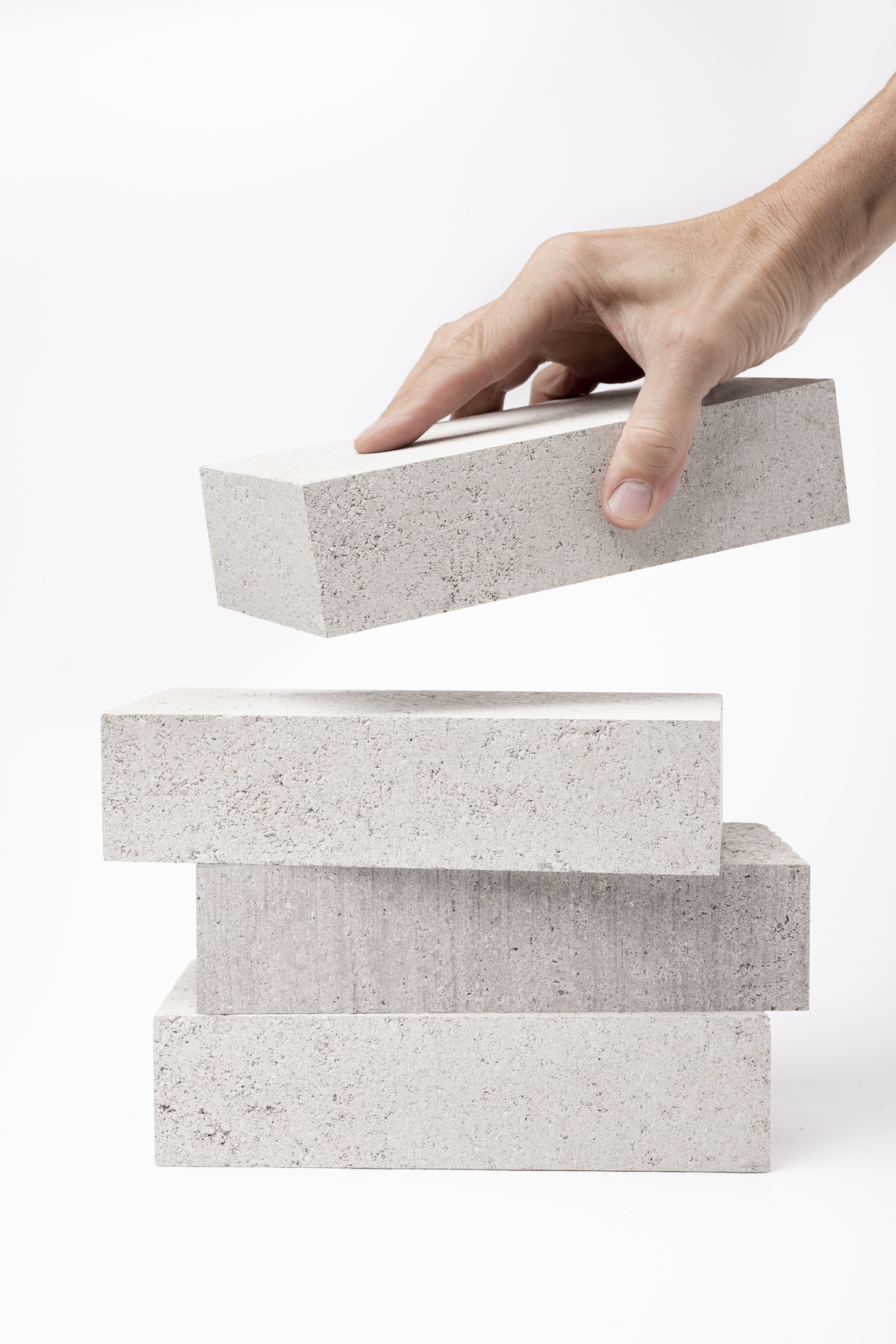 The bricks have undergone a robust development process that includes testing against European Norms and consultation with the certification body for the construction sector BCCA (Belgian Construction Certification Association). Through rethinking traditional manufacturing processes, the project addresses complex issues surrounding the circular economy in construction including the viability of localised construction, availability of local resources and the testing of recycled materials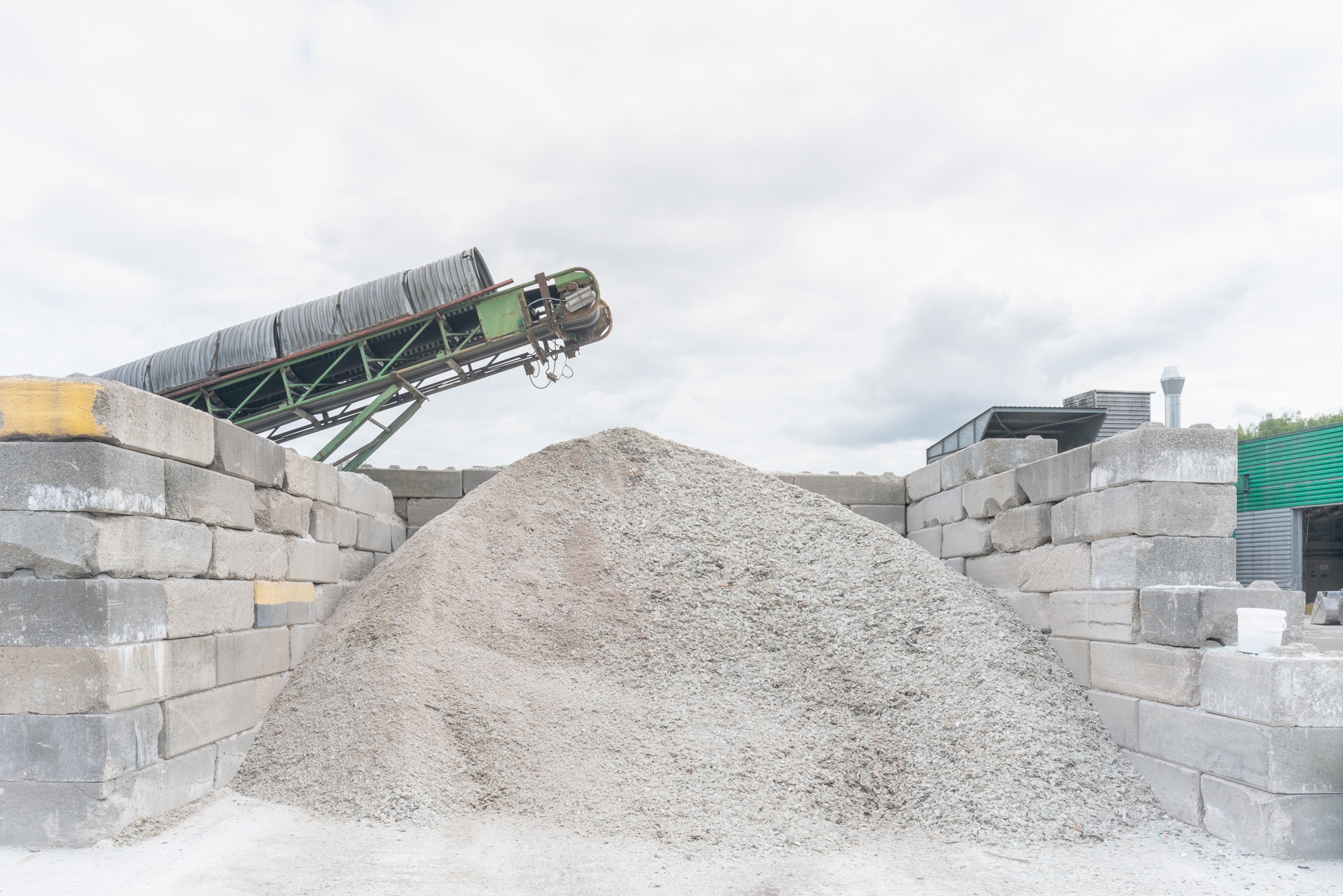 Local Works Studio were also asked to develop a waste-based material for another feature inside the new museum building. The material will clad a column that sits between the old historic building and the new extension. The bespoke material is made from waste including lime mortars, bricks and concrete from the de-construction of some museum structures.
These 2 column forms were exhibited in the museum alongside the Gent Waste Bricks in Autumn 2021.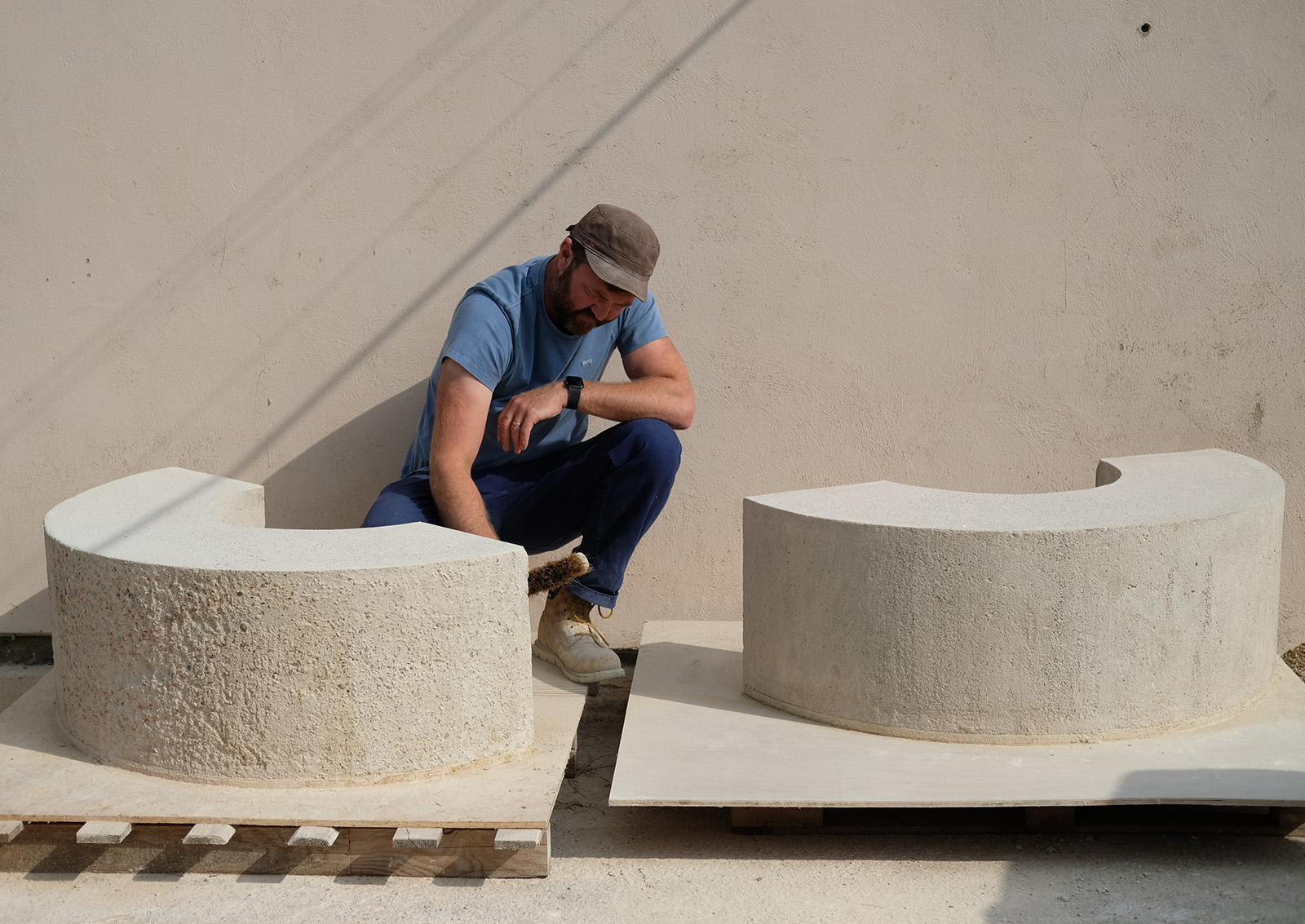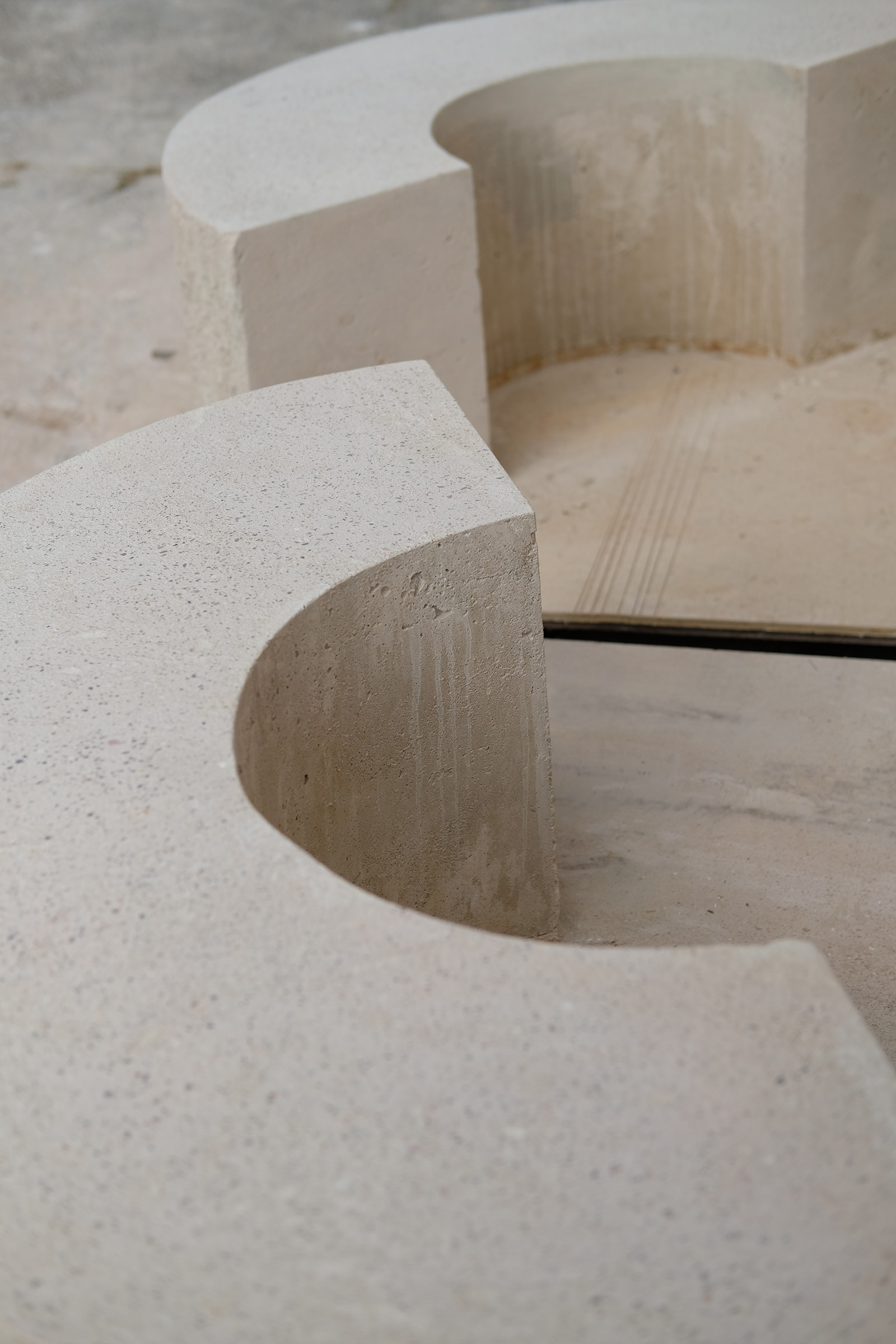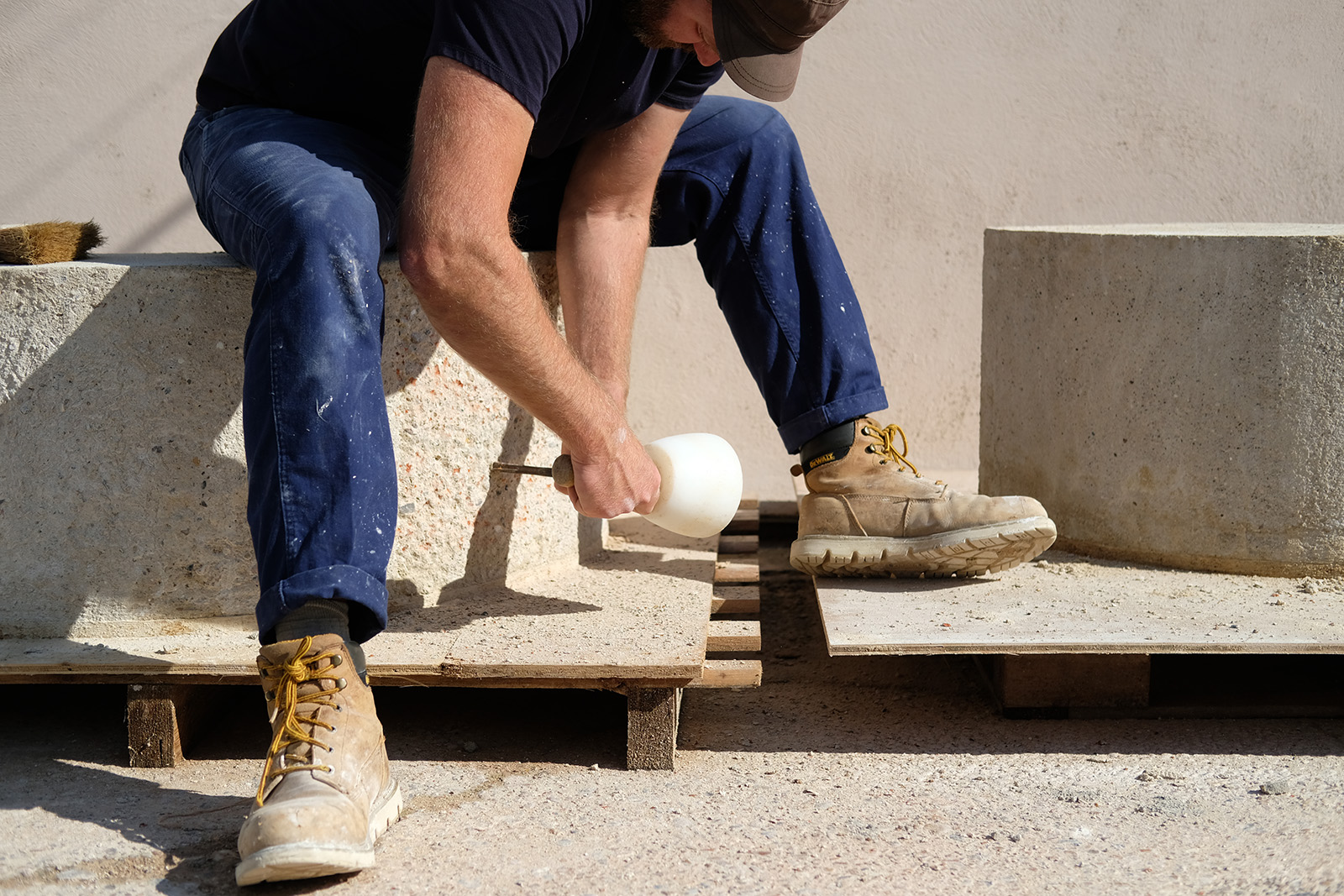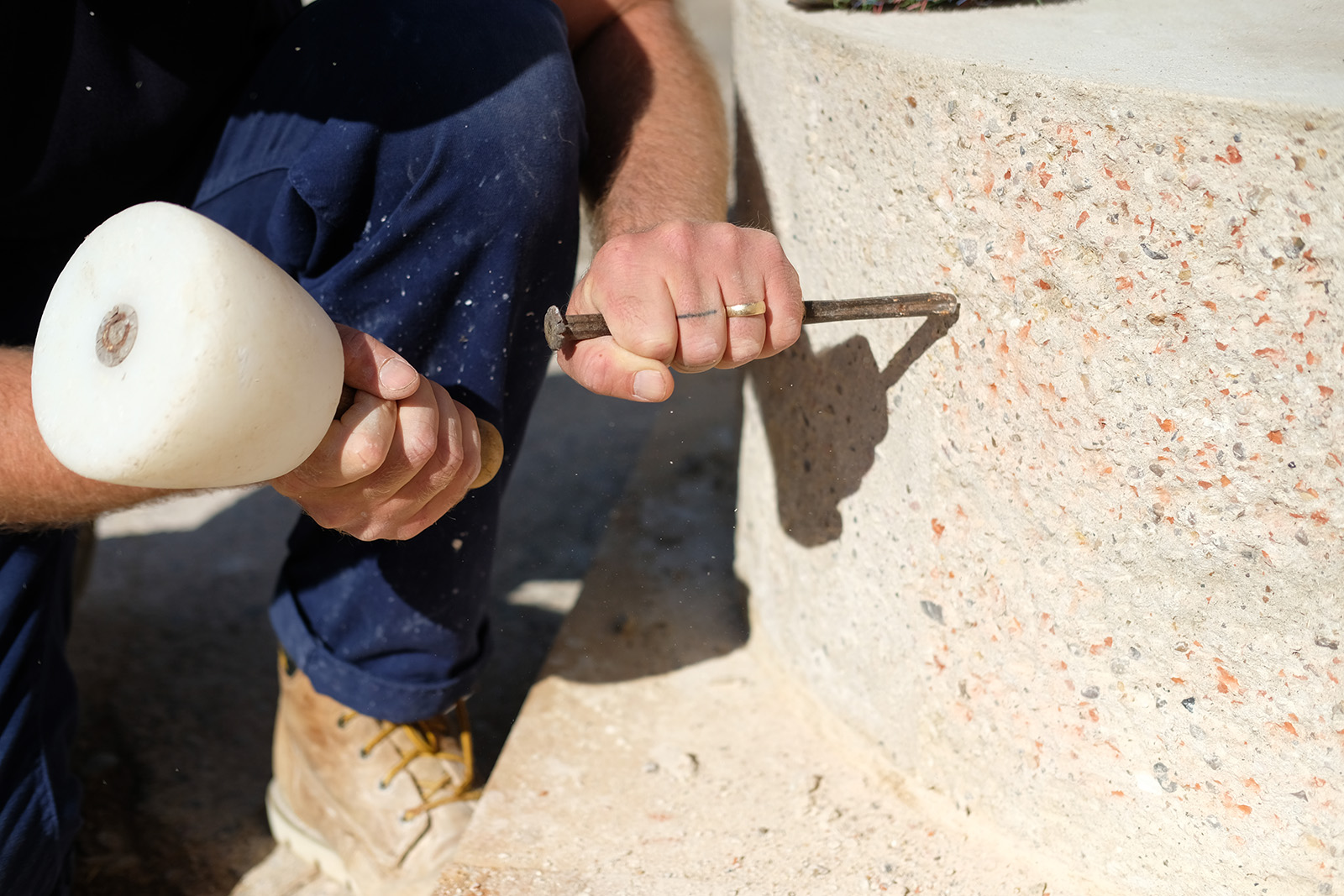 Gent Waste Brick for DING
Start of project: mid 2020
Certification date: September 2022
Certification body: BCCA (Belgian Construction Certification Association)
Funding: Circular Flanders and Circular Flanders and sogent, on behalf of the city of Gent
Commissioning client: sogent and Design Museum Gent
Design Team Architect: Carmody Groarke
Client: sogent, Design Museum Gent
Development Partner Belgium: BC Materials
Development Partner UK: Local Works Studio
Local architect: TRANS Architects