Outdoor furniture for Maggie's
Designing and making furniture for the gardens of a new Maggie's centre in Southampton.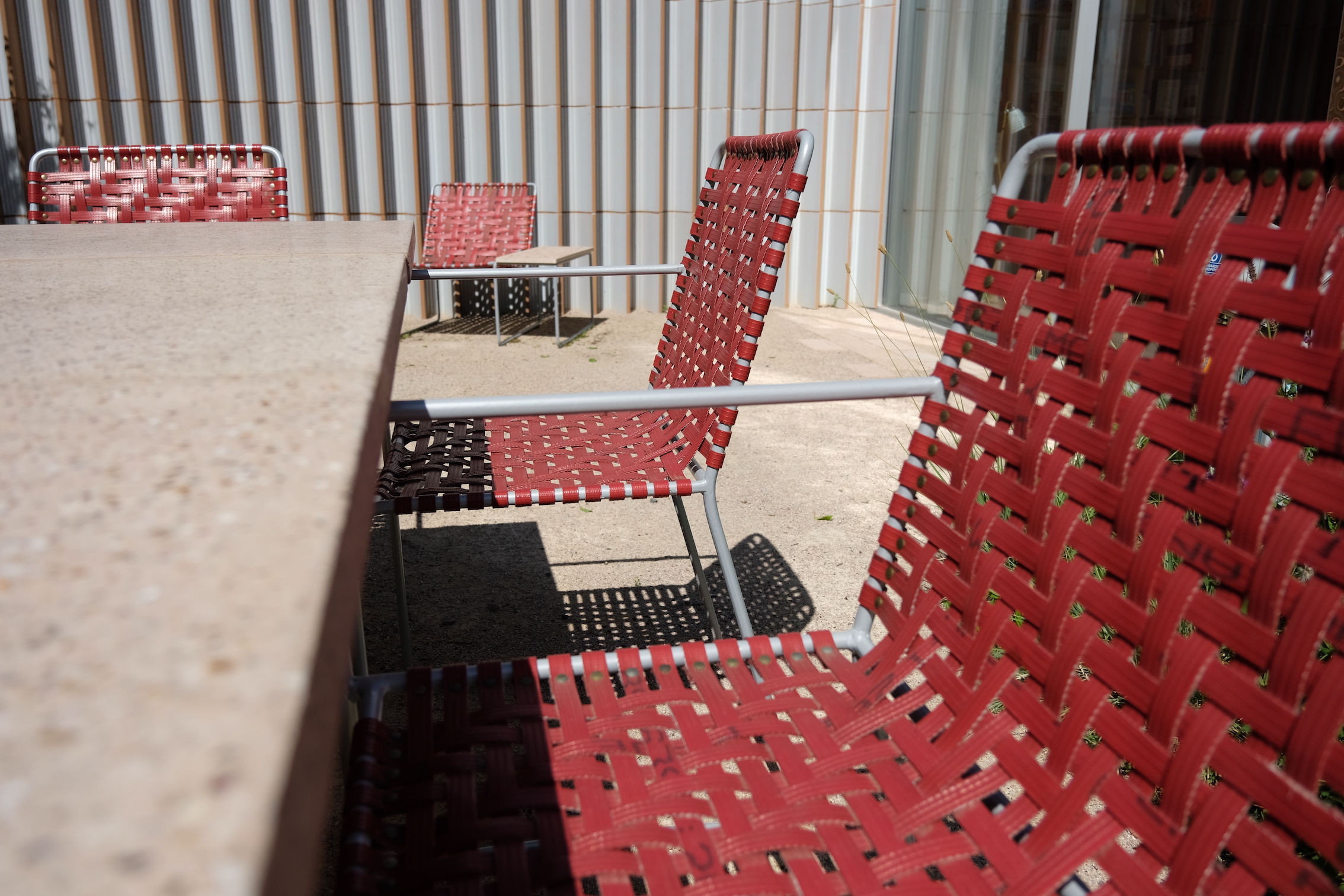 Our Maggie's furniture was shortlisted for the Dezeen Awards 2022! - Sustainable Design category.
Maggie's centres offer a caring environment that can provide support, information and practical advice for anyone who has been affected by cancer.
We have designed and made a range of garden furniture, using excess materials from the construction of this new centre in Southampton.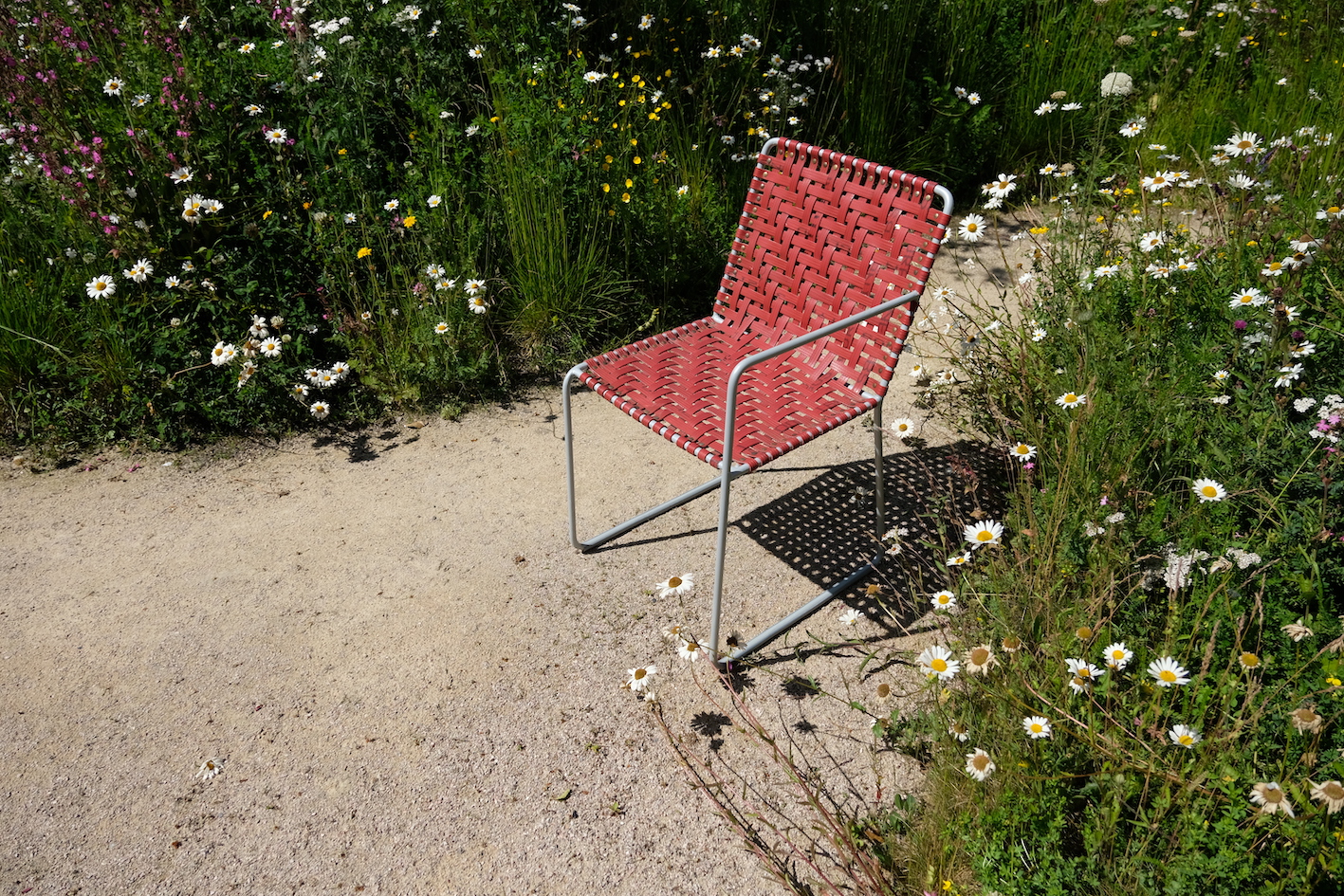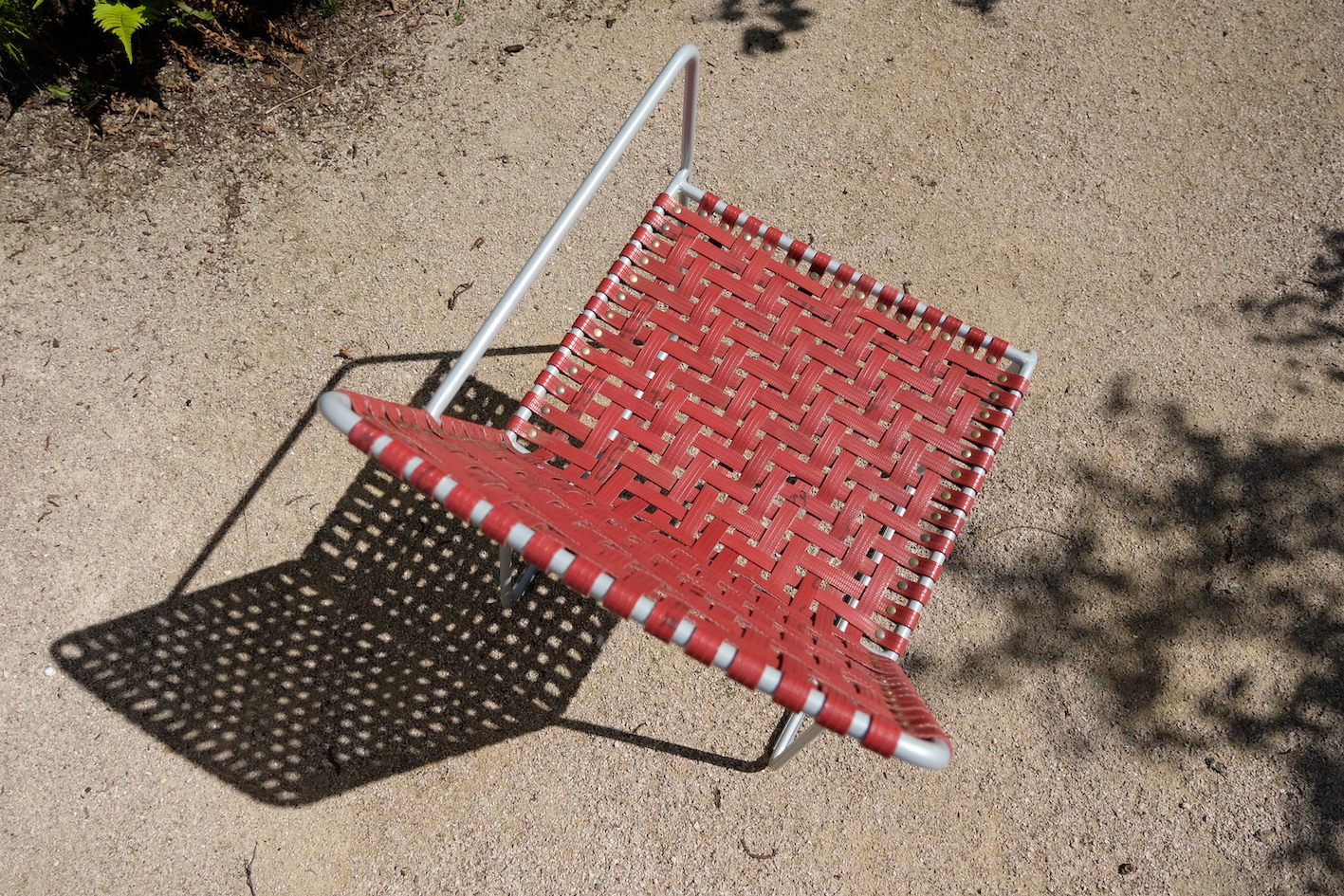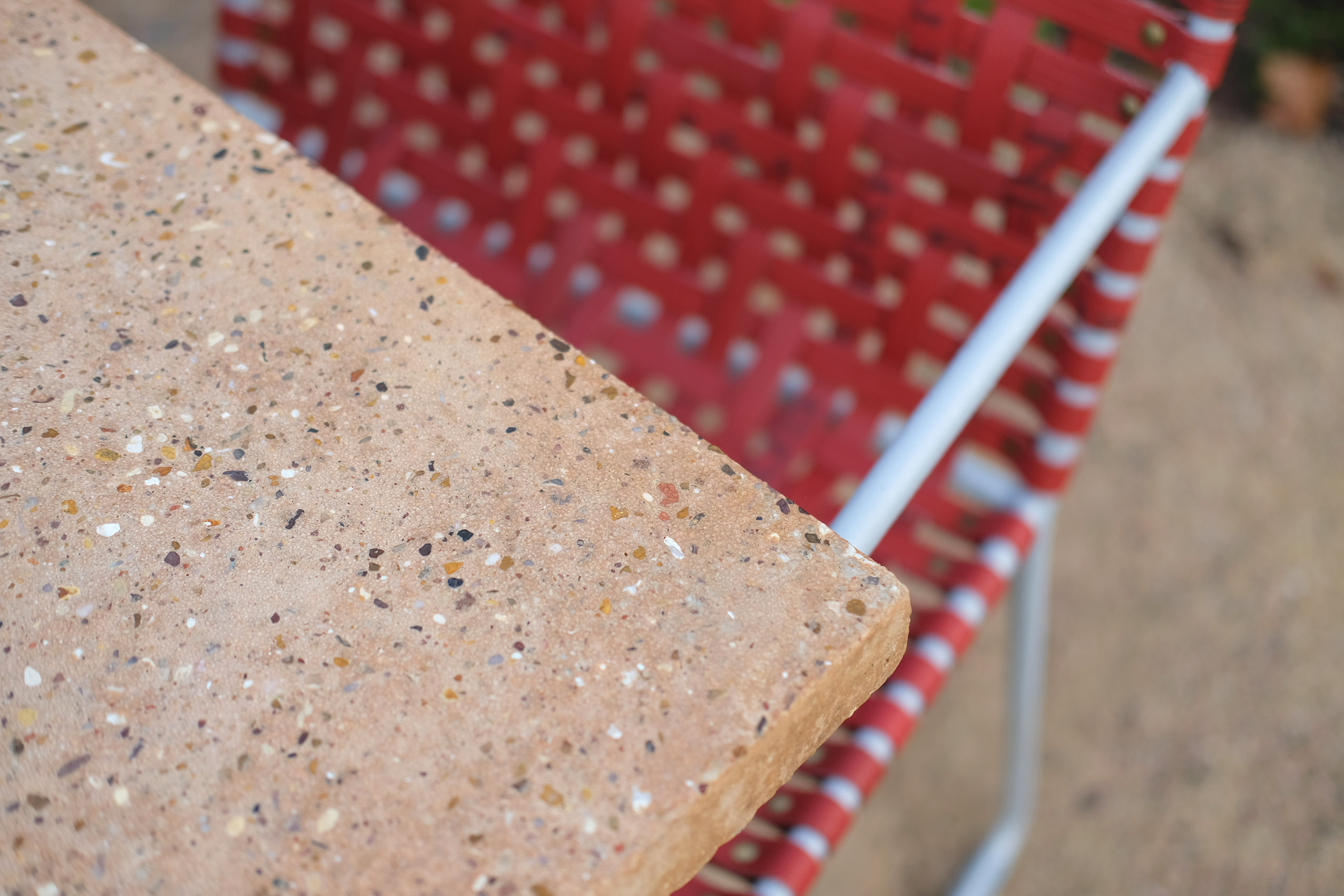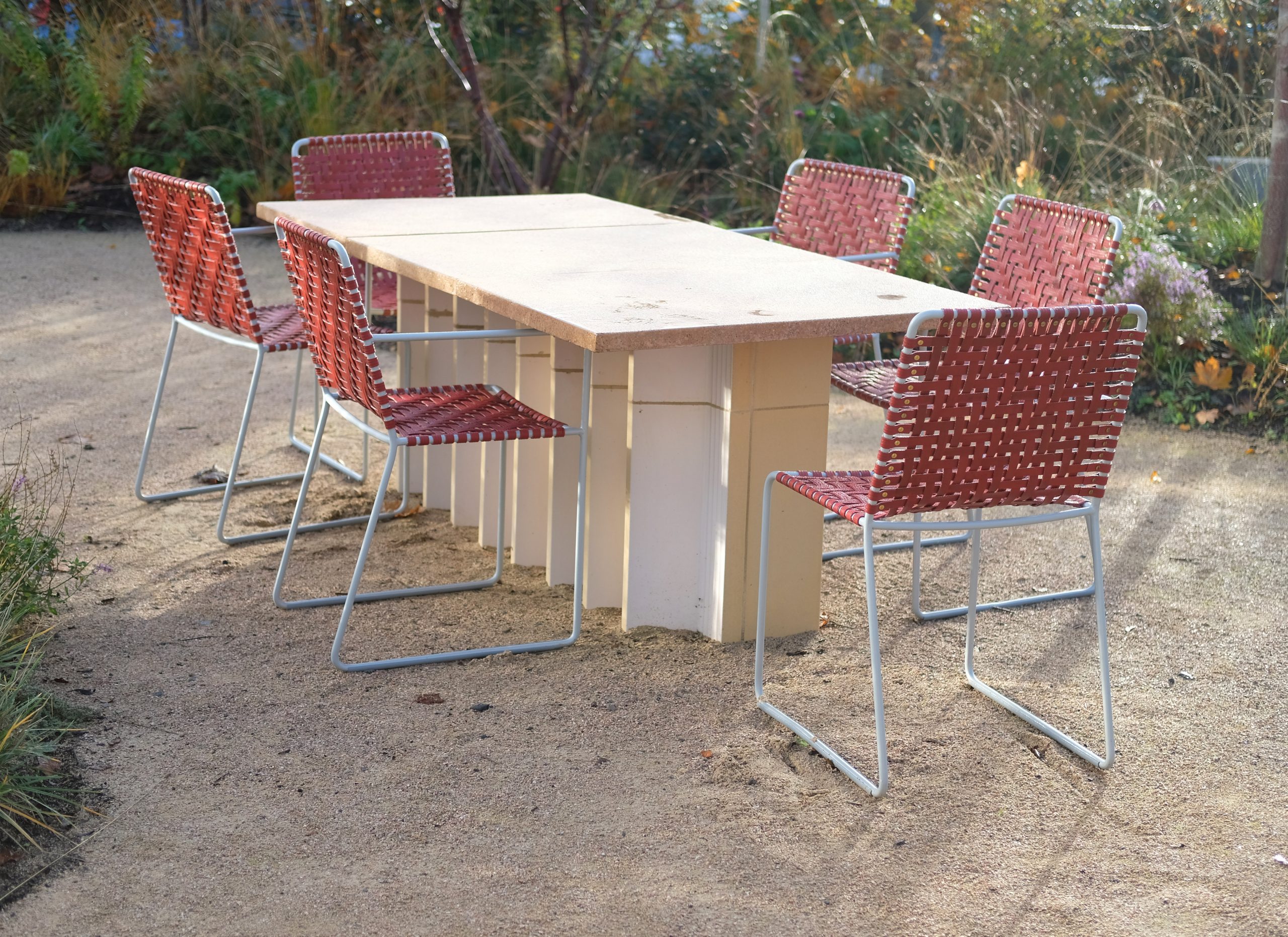 Working closely with the charity Making it Out, we have produced some metal framed chairs for the garden at Maggie's. Making it Out work with people who are in need of structured occupational support to help them get their life back on track. Their primary focus is on people who have recently left prison or are at risk of ending up there without support.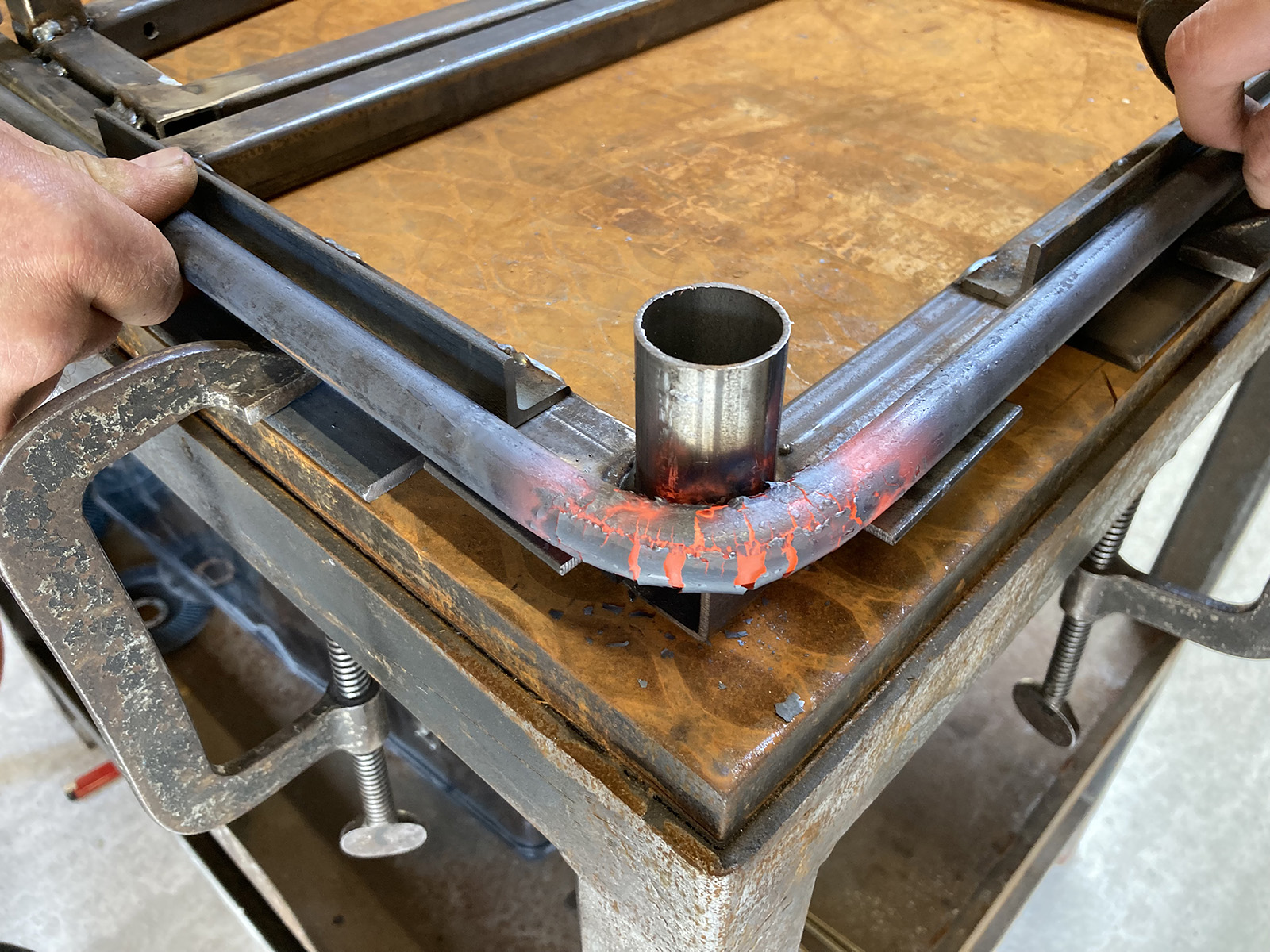 We have sourced decommissioned fire hose from Southampton to use as an exterior grade textile material for a set of garden chairs.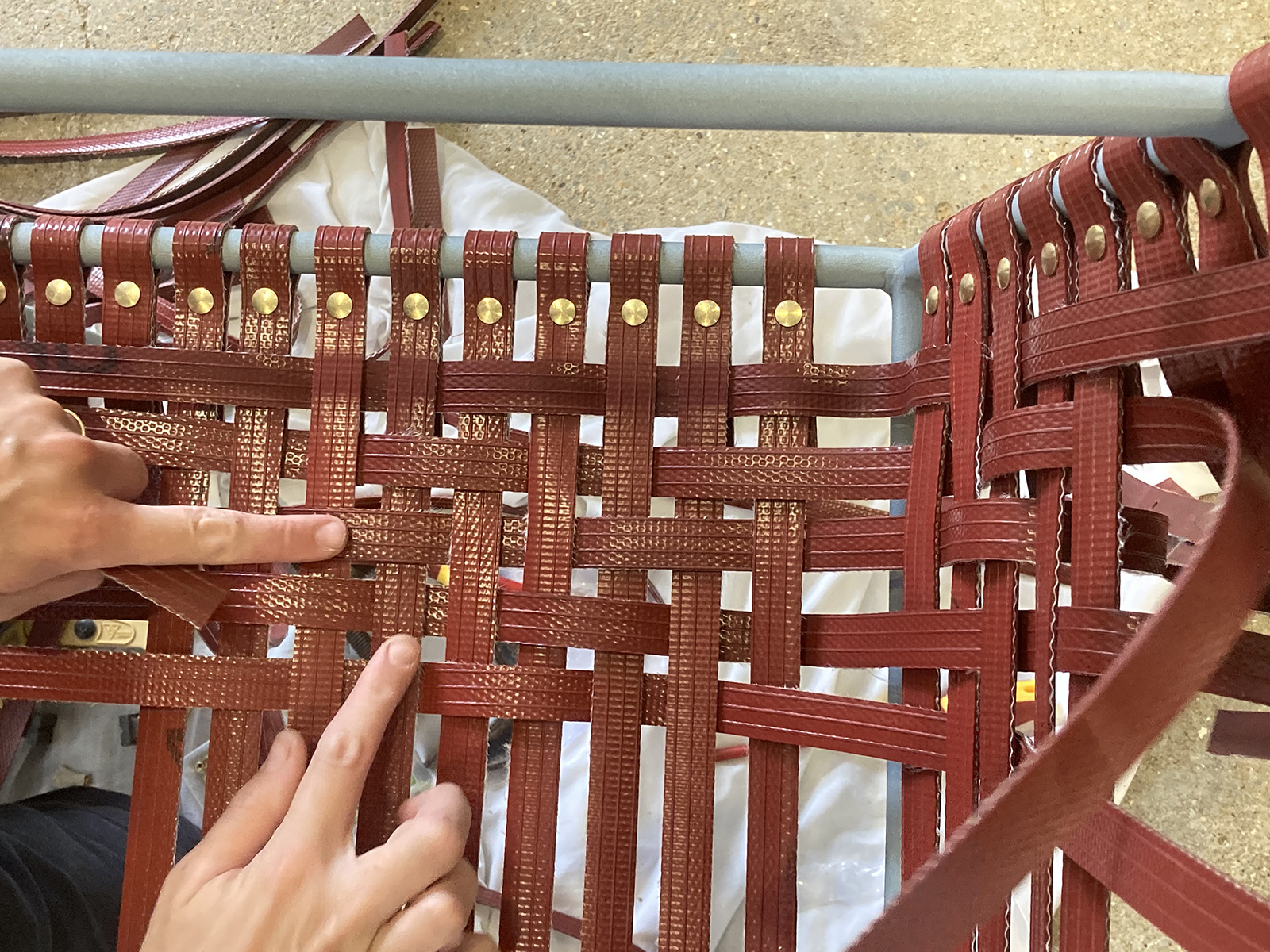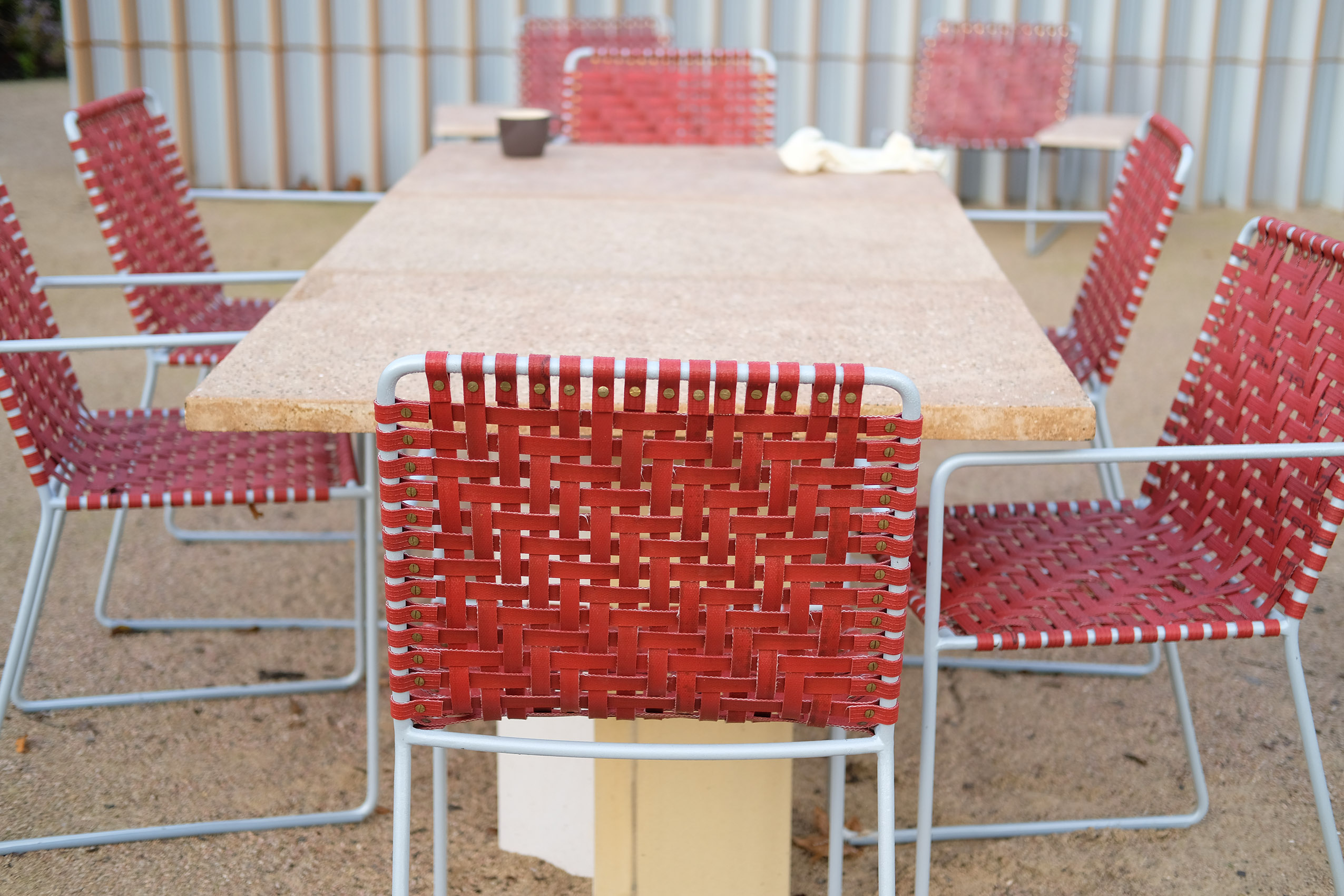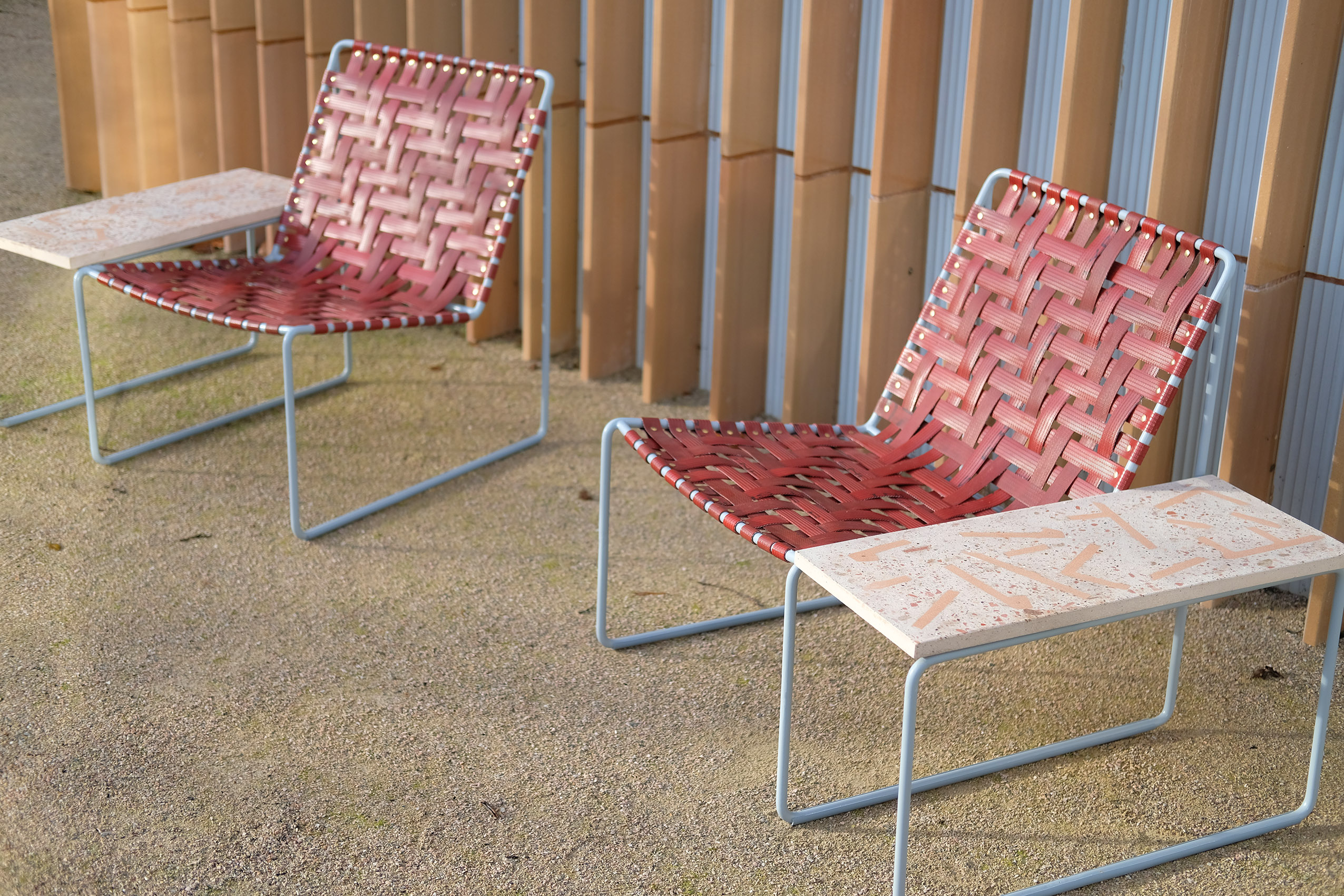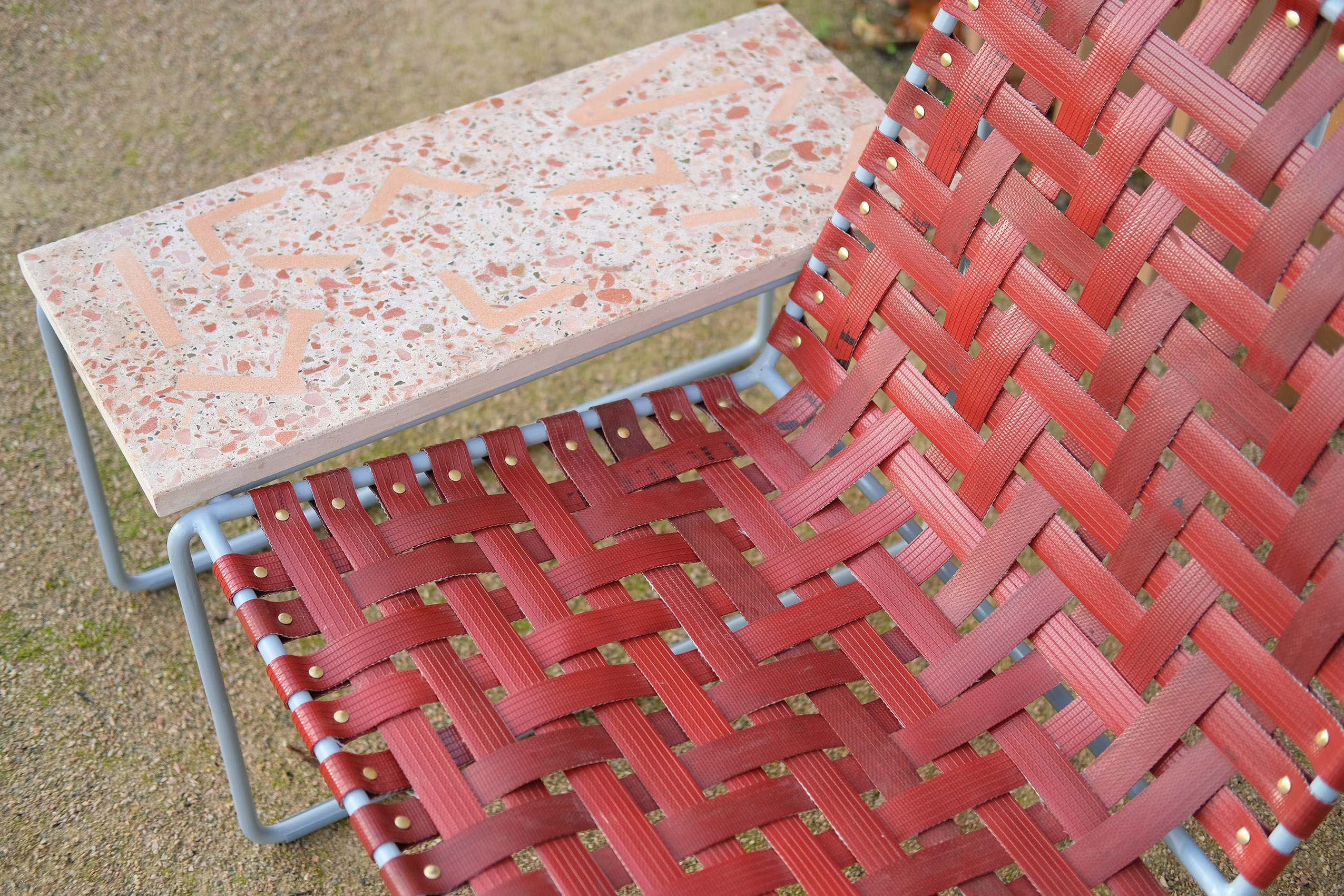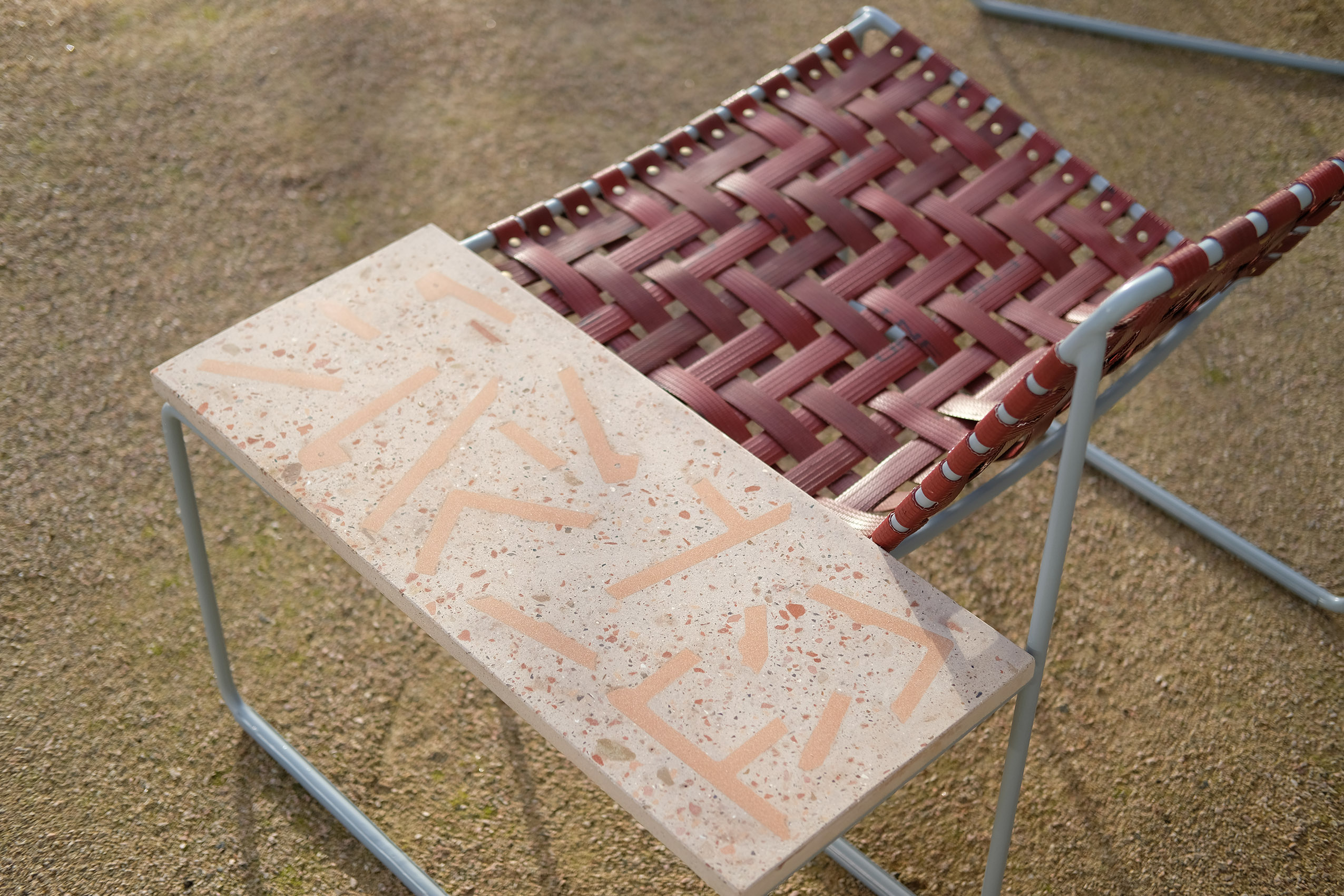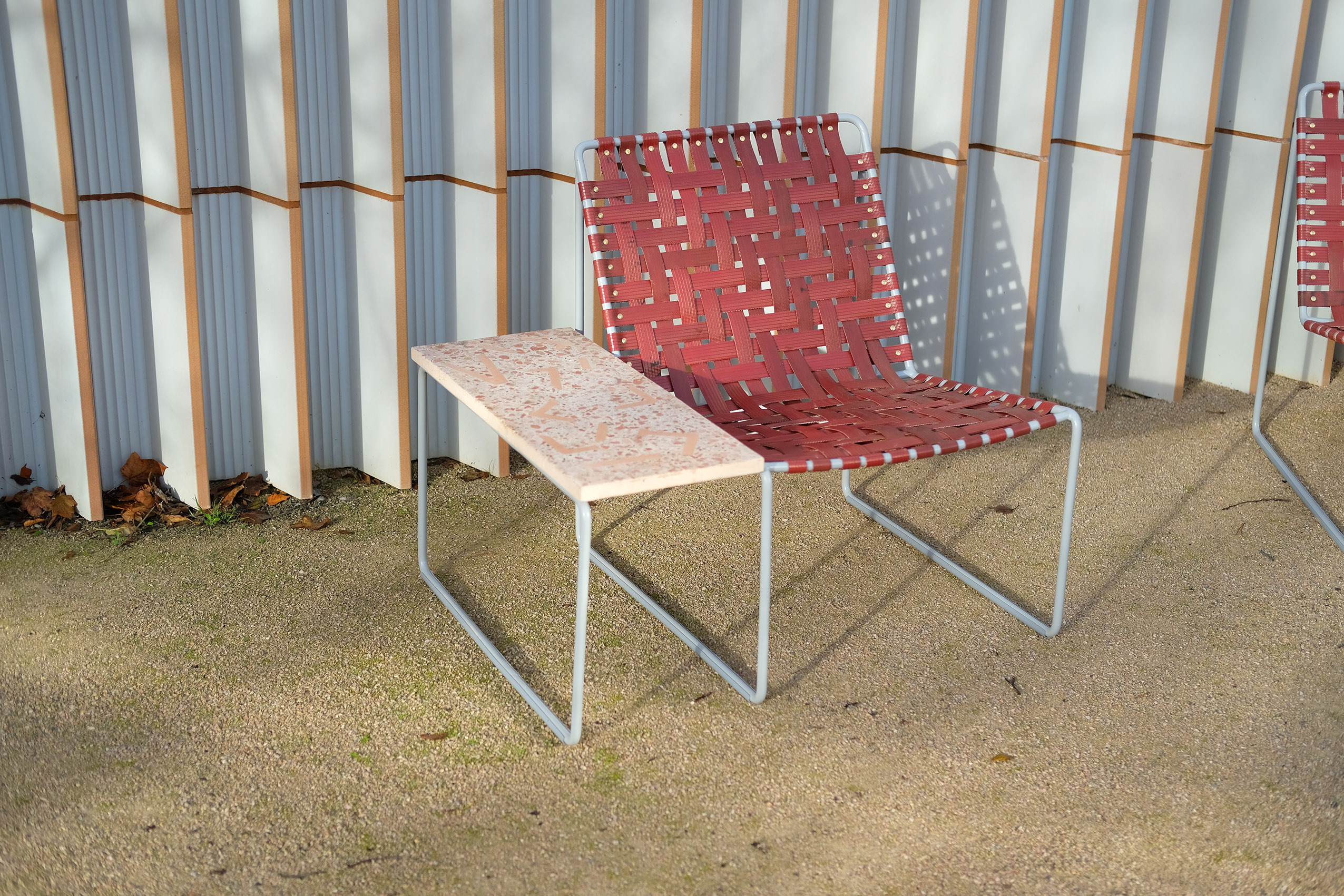 We also designed and made some curved benches, reusing over-ordered cladding material from the building to form legs. The legs are fixed with a masonry tenon joint into a cast waste-based concrete top.