Using local landscape materials
We used waste from site clearance to develop a range of bespoke external renders, for this new rural business centre.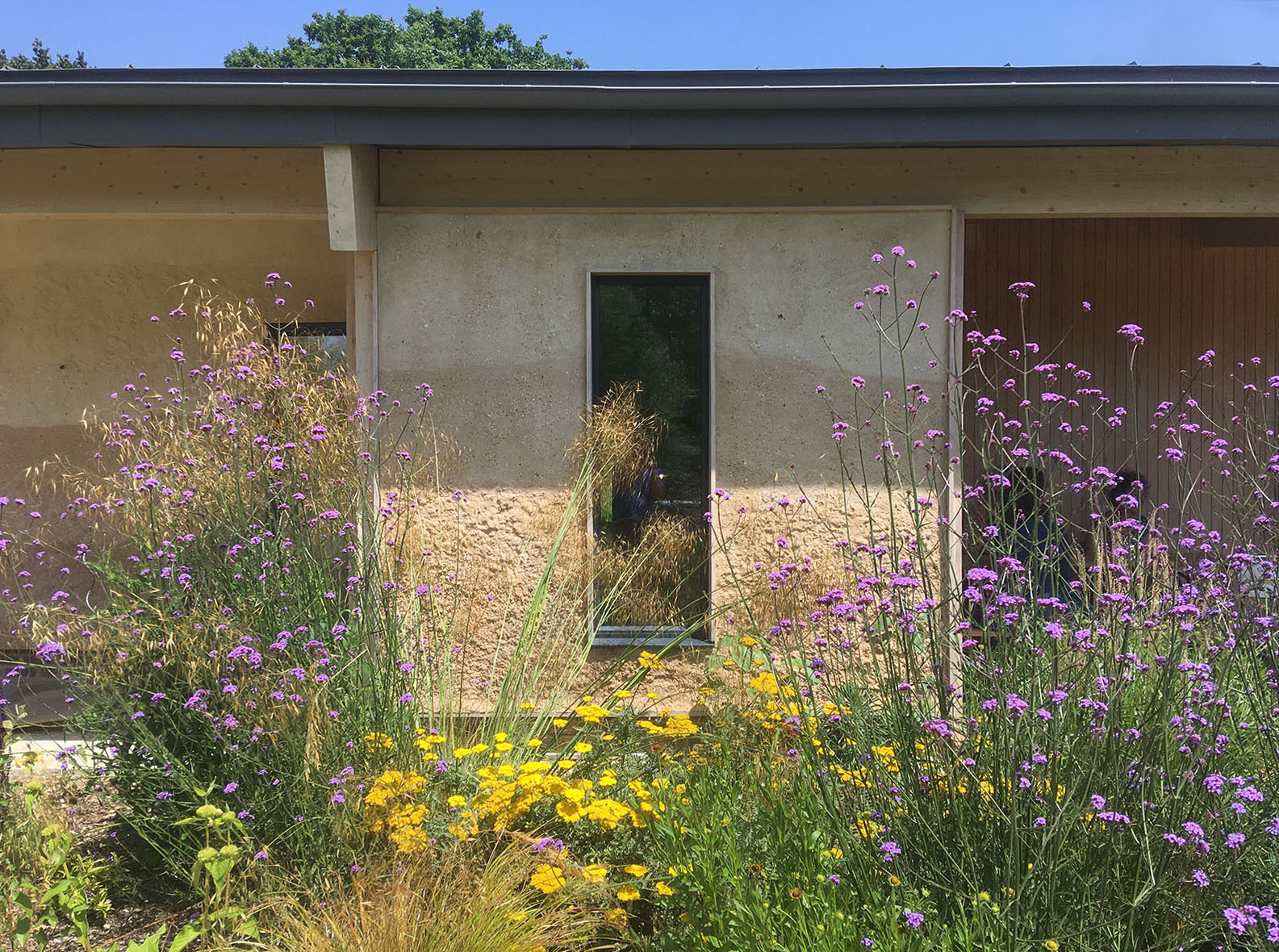 We developed a series of renders using hoggin, clay and chalk from the old farm track and demolition waste from the site, and applied them in layers to the exterior walls.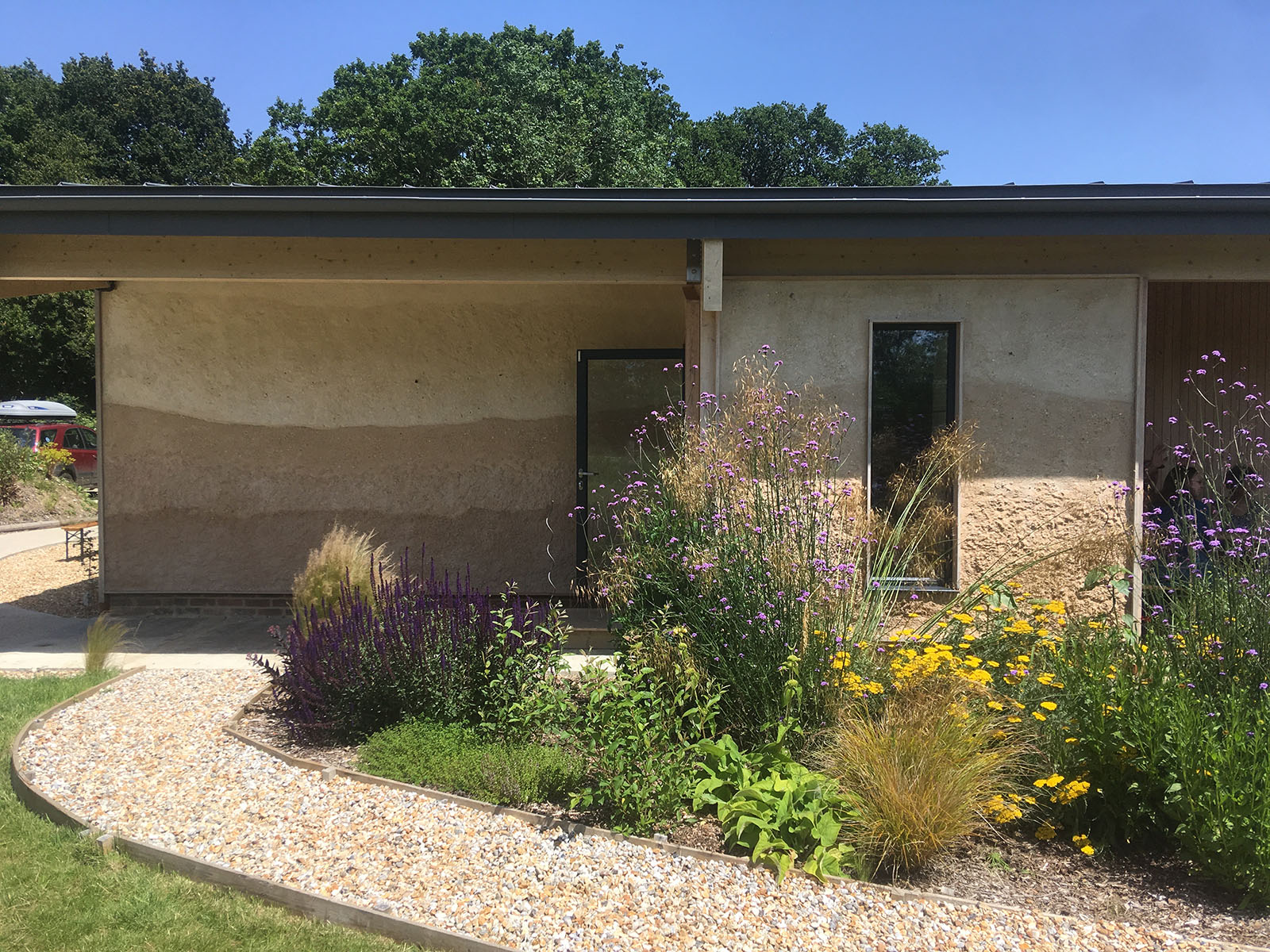 The walls have the appearance of sedimentary sections, echoing the hidden foundations of the place – it was important to the business owners to be able to share this very local story with visitors, and to use the exterior of their centre as a talking point to discuss their environmental aspirations.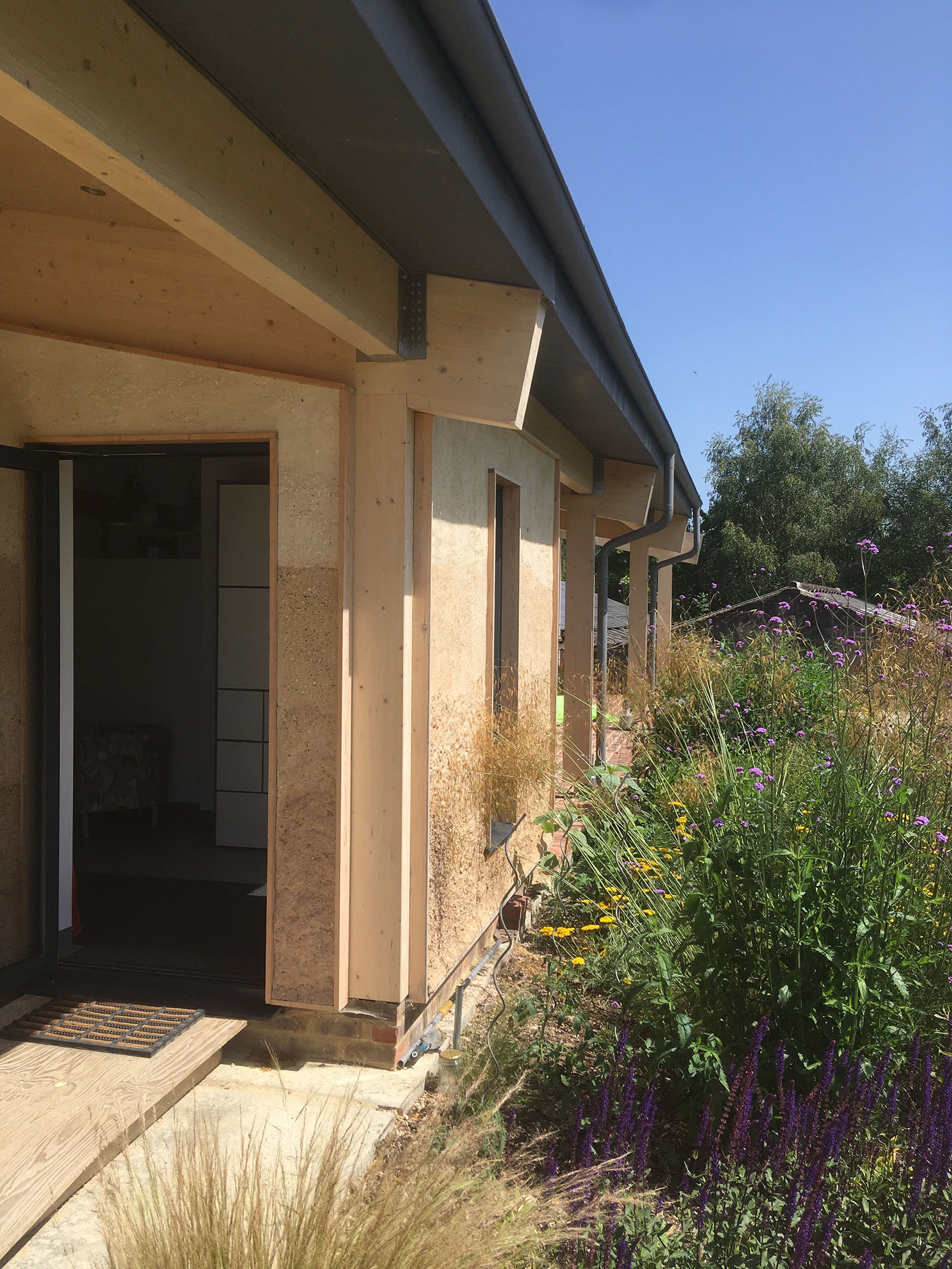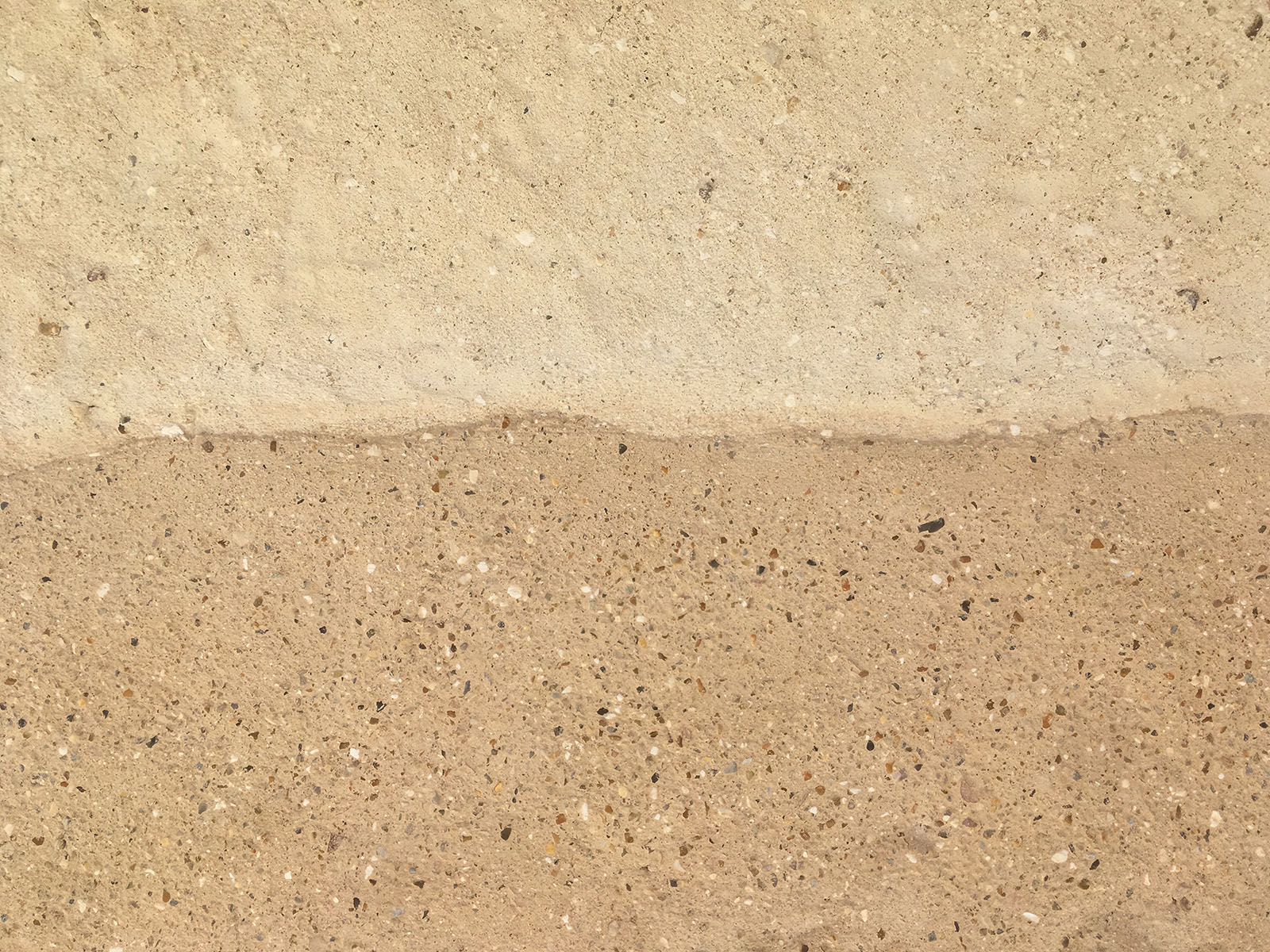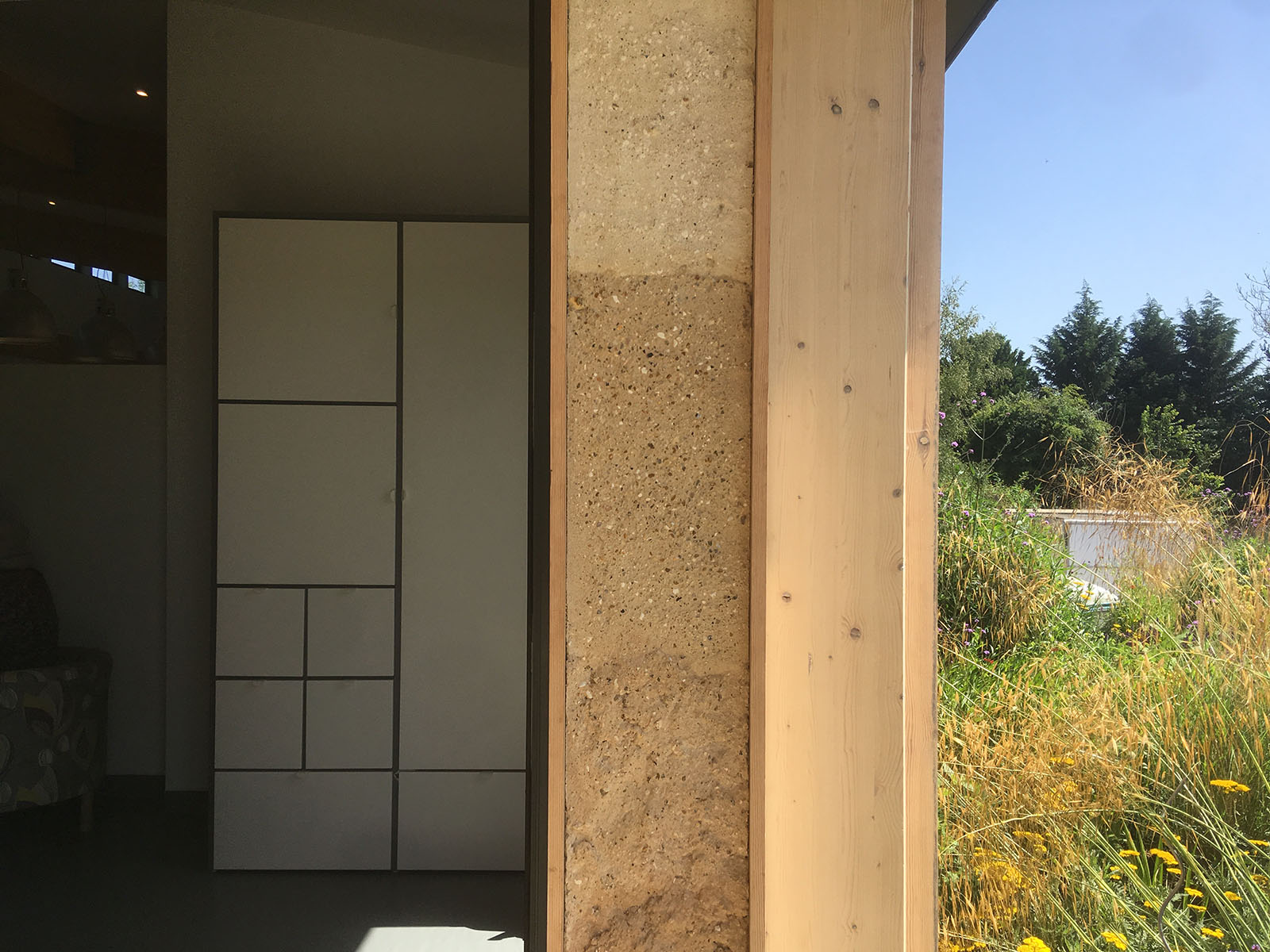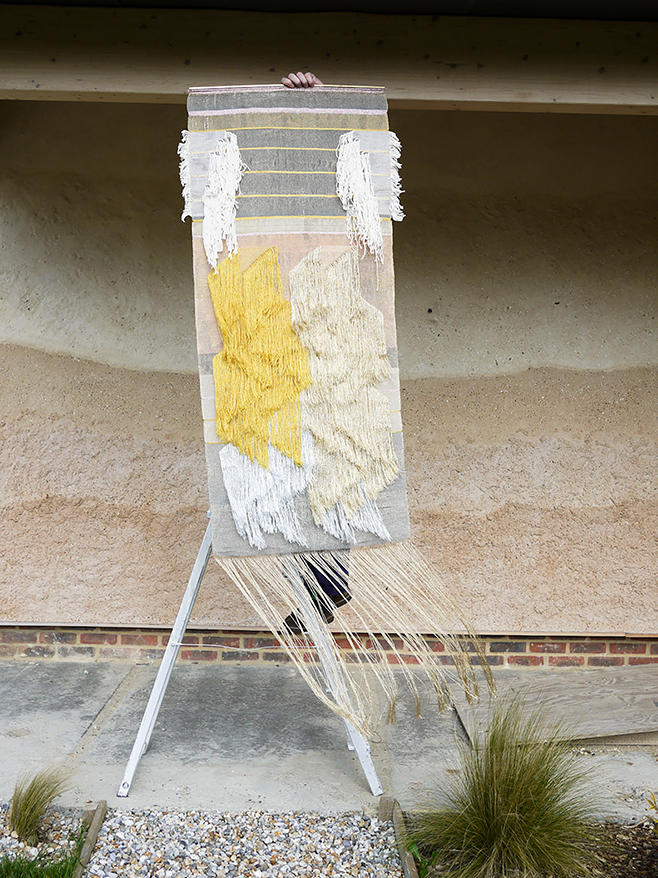 Image including art work by Justine Ashbee, photographed in front of our waste-render wall.
More info on Justine Ahbee's work: https://nativeline.com/