The Wash House
Design of a new shower and toilet building for the Secret Campsite, East Sussex. Using local timber, reused telegraph poles and concrete-free foundations.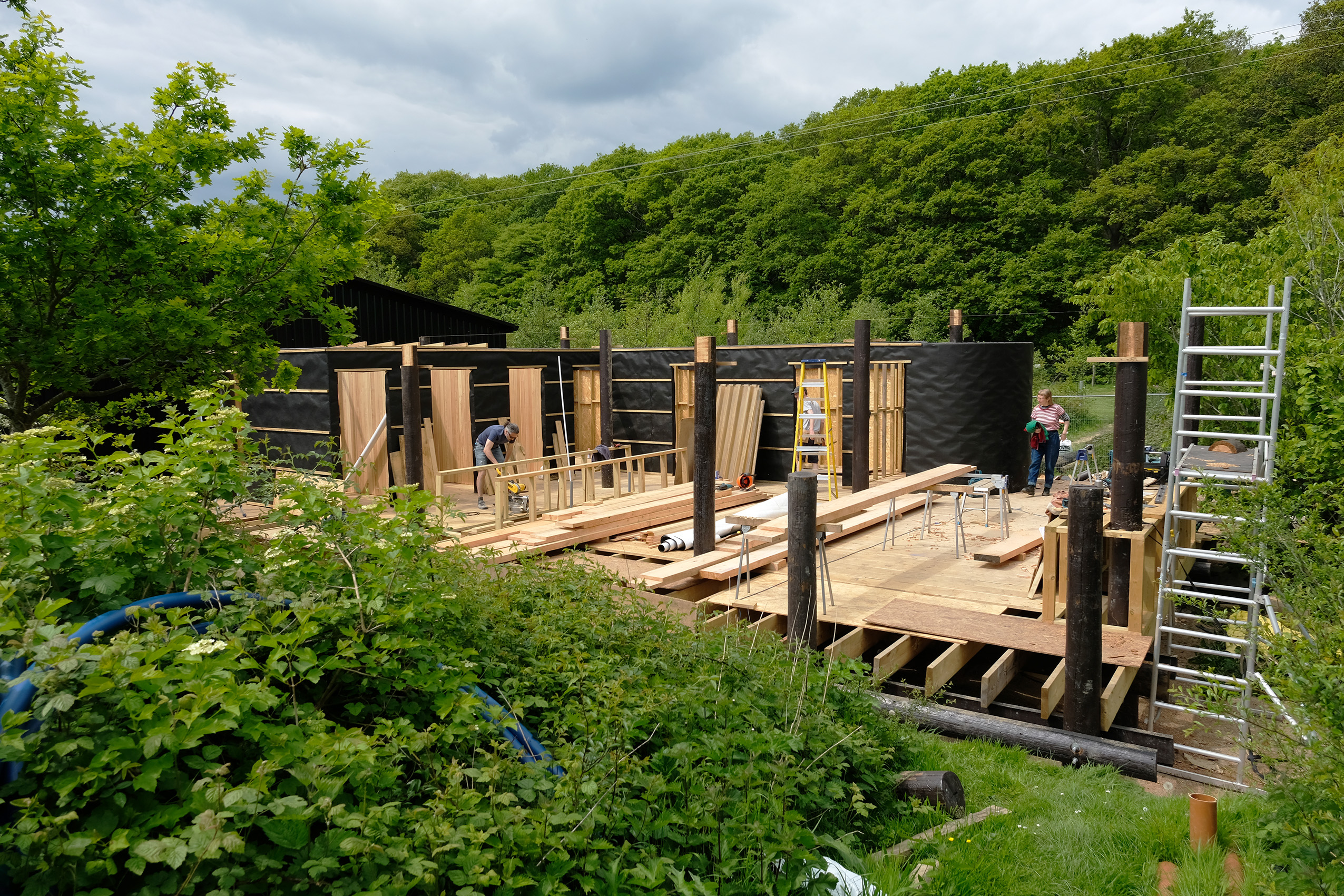 The Wash House sits within a beautiful, spacious campsite in East Sussex, bordered by woodland and a disused, overgrown railway line.
The brief was to design a new building that contained showers, washing facilities, toilets, washing-up sinks and some covered space. It also incorporated a rain water harvesting system that collected and stored water from an adjacent barn roof for toilet flushing.
We started designing this building in 2022 in collaboration with Shaun Ryder of Rural Workshop  . We developed a material palette through auditing the local area, looking for opportunities for resuse and through conversations with local woodland managers that supplied Sweet Chestnut and Larch timber for the building.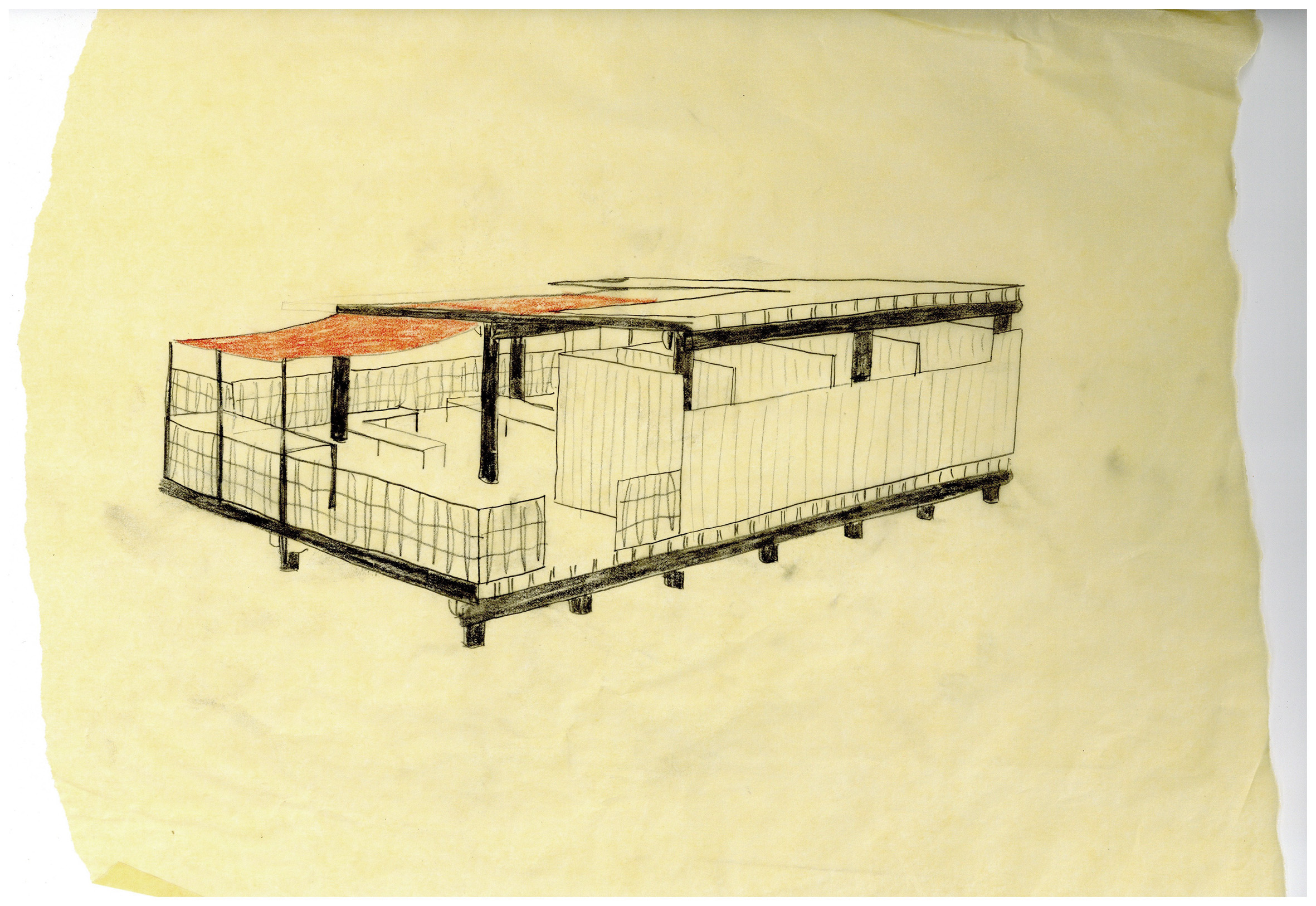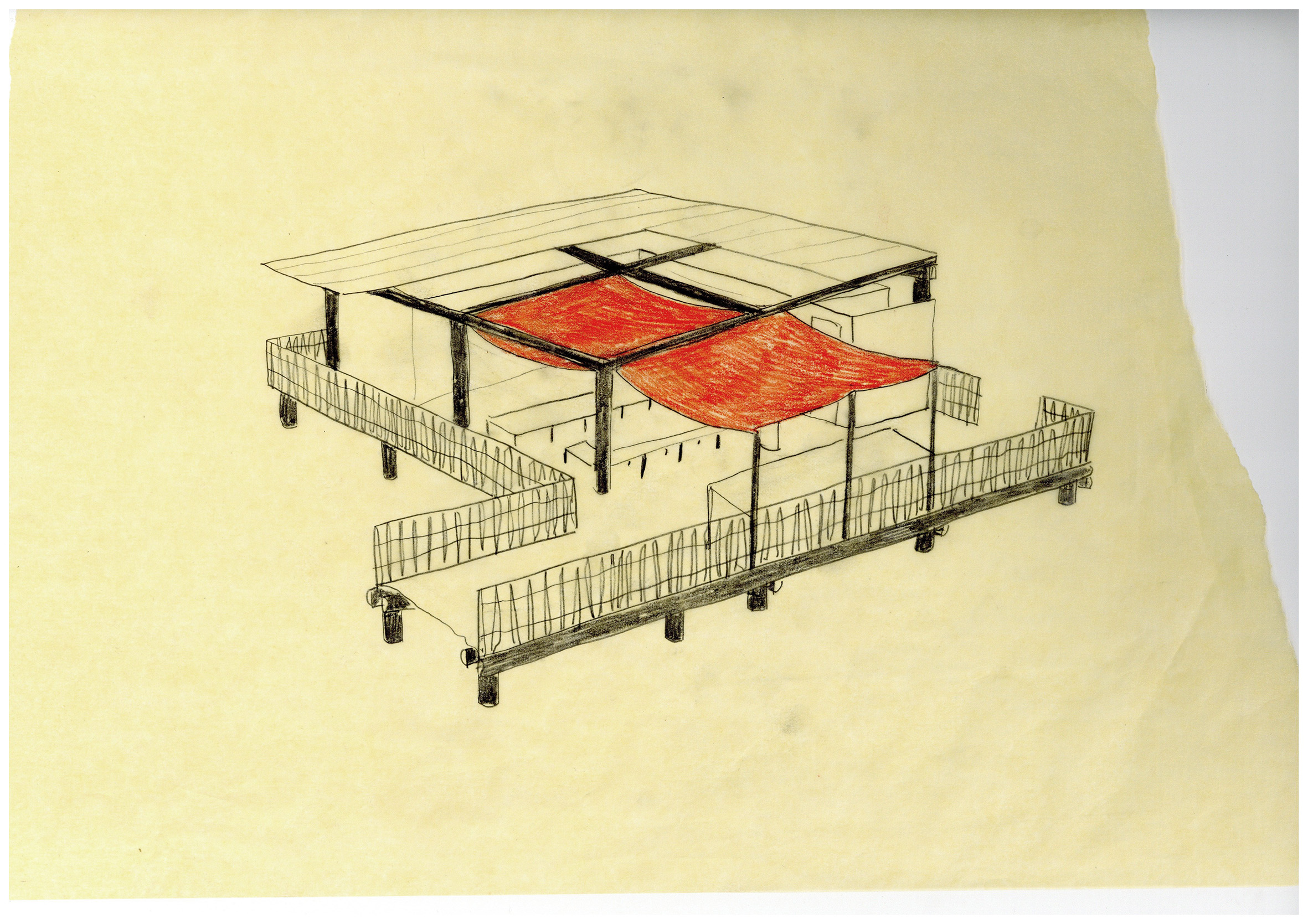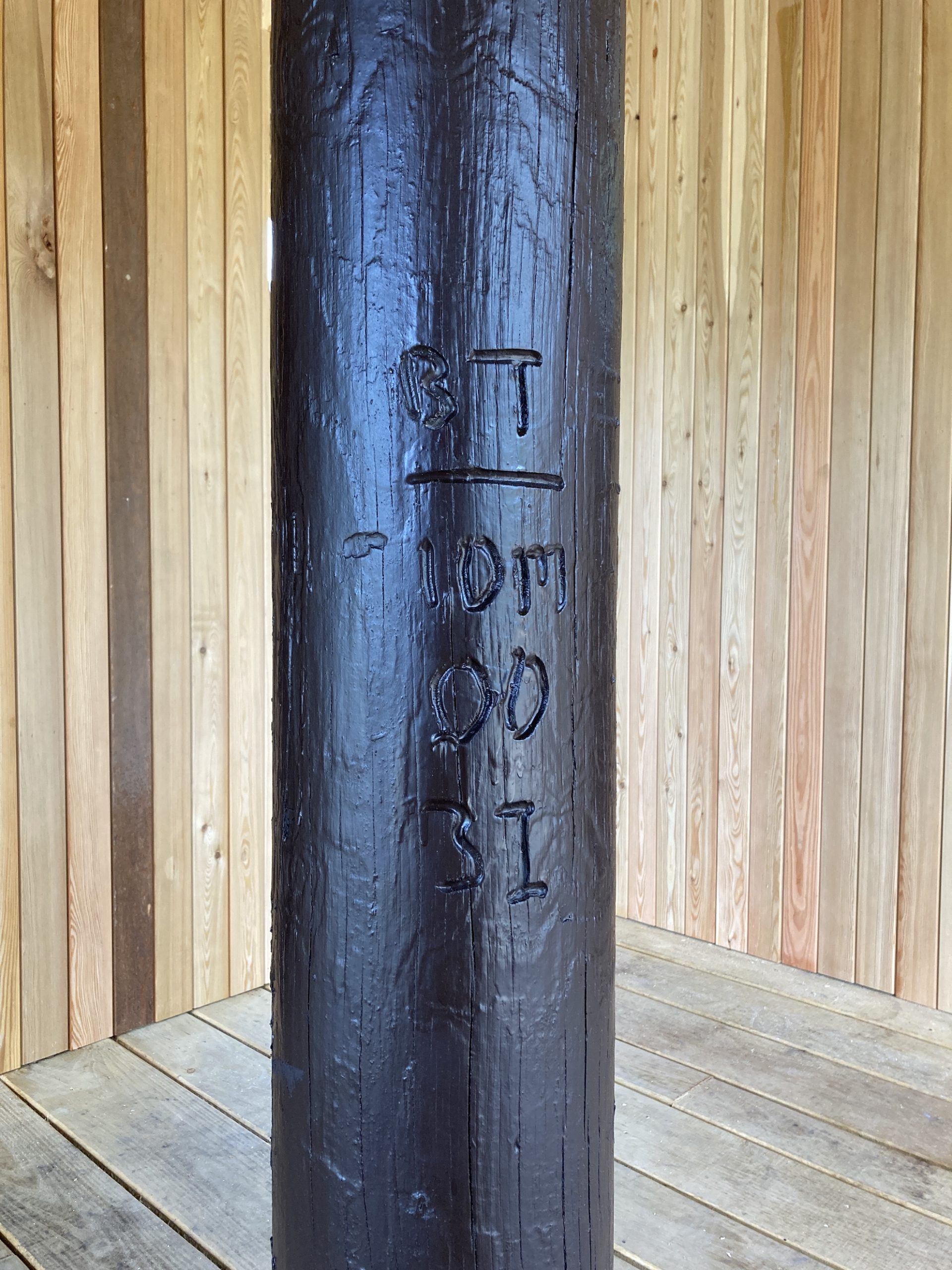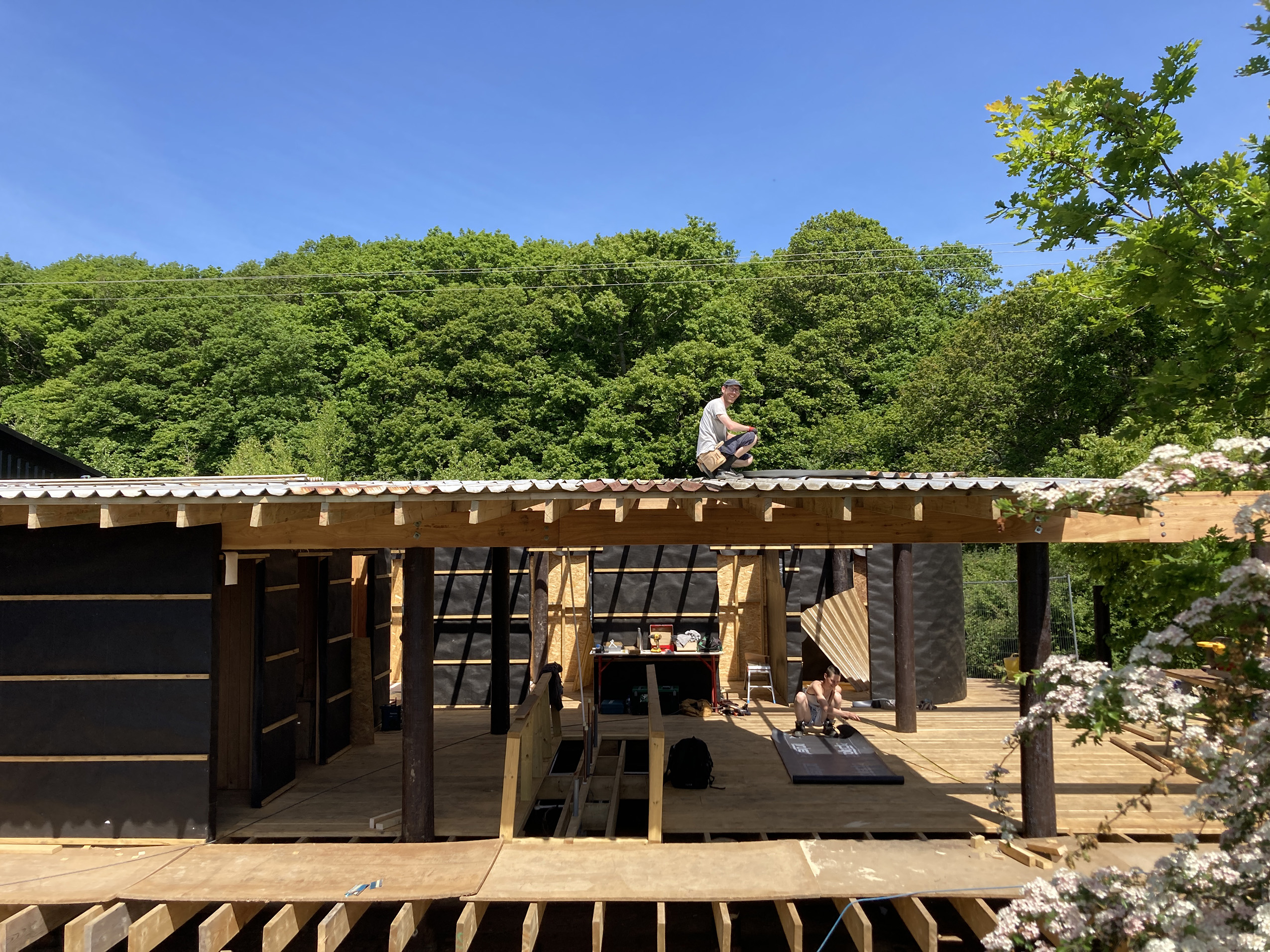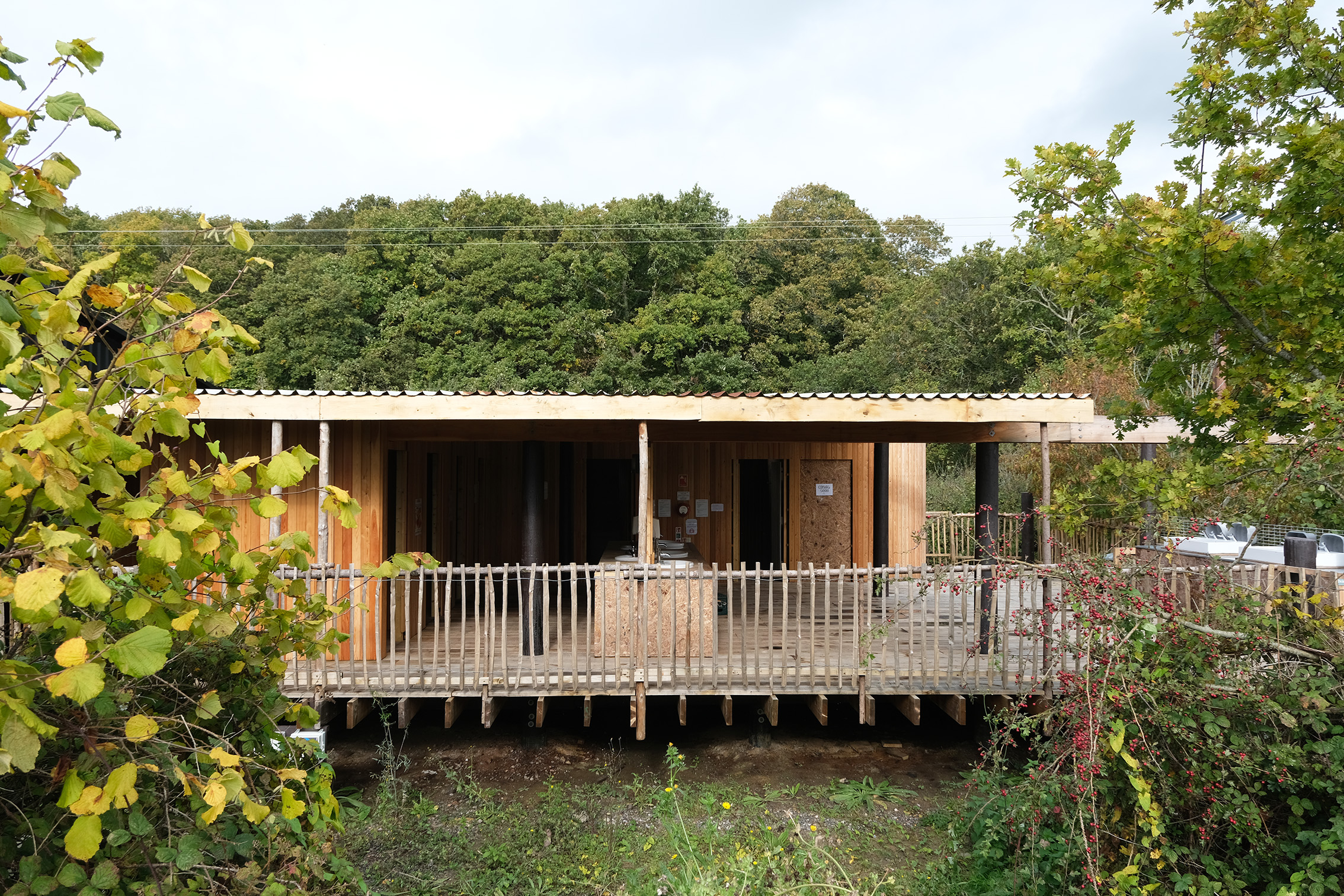 The main structure was designed as a pole building, with an elevated timber deck to keep the building dry and clean. Used telegraph poles were sourced locally for all the vertical supports and also milled in half to form strong sub-joists below the deck.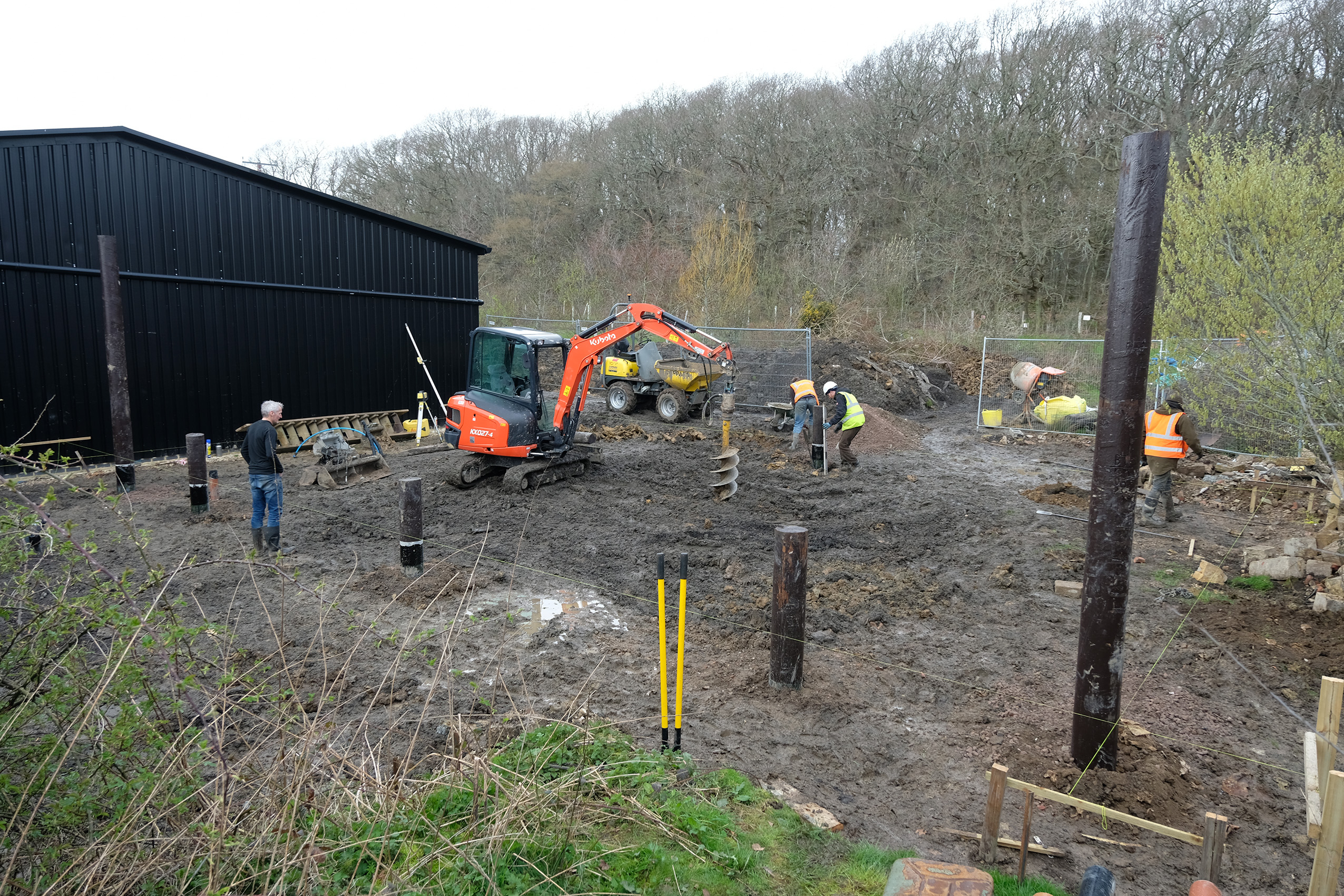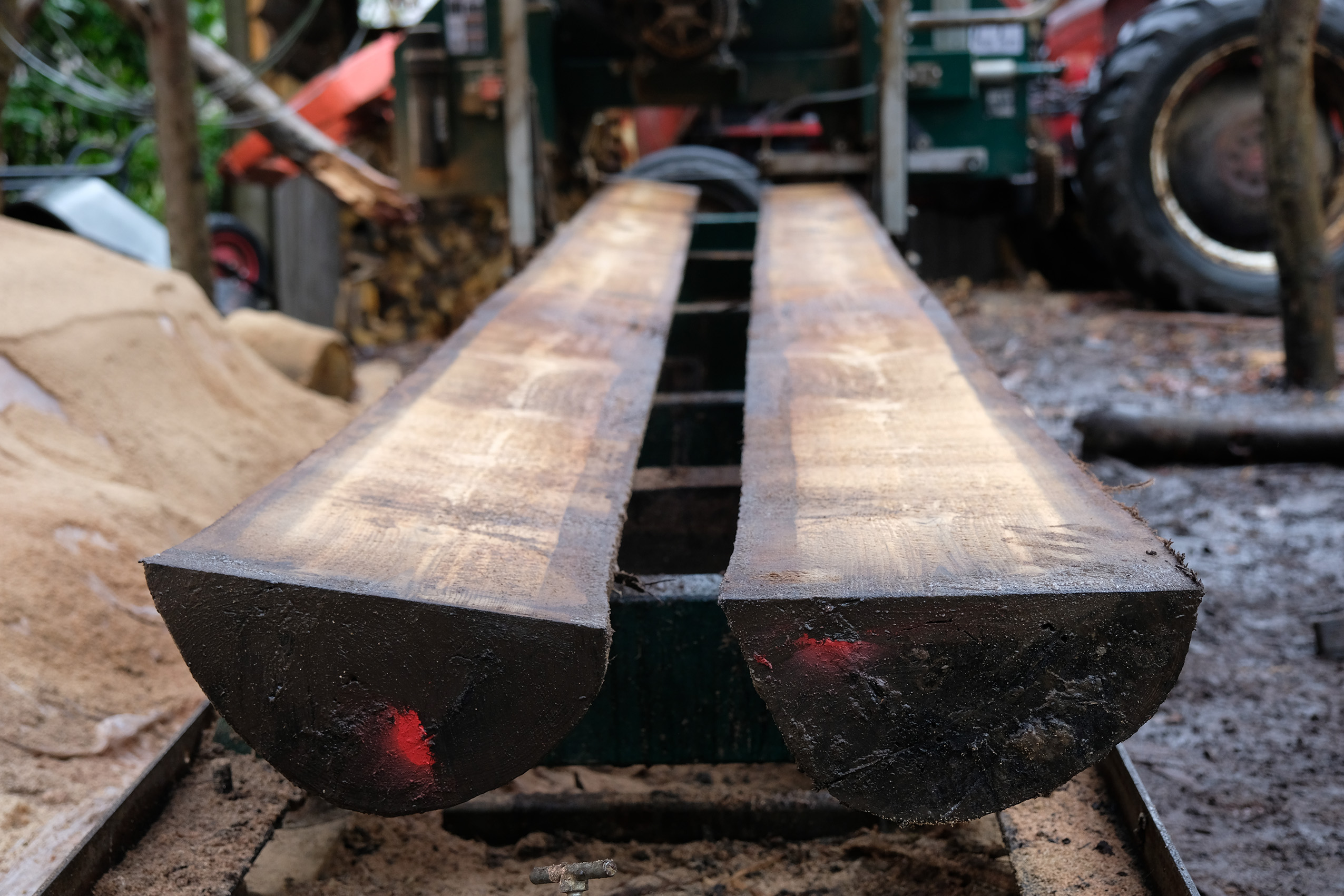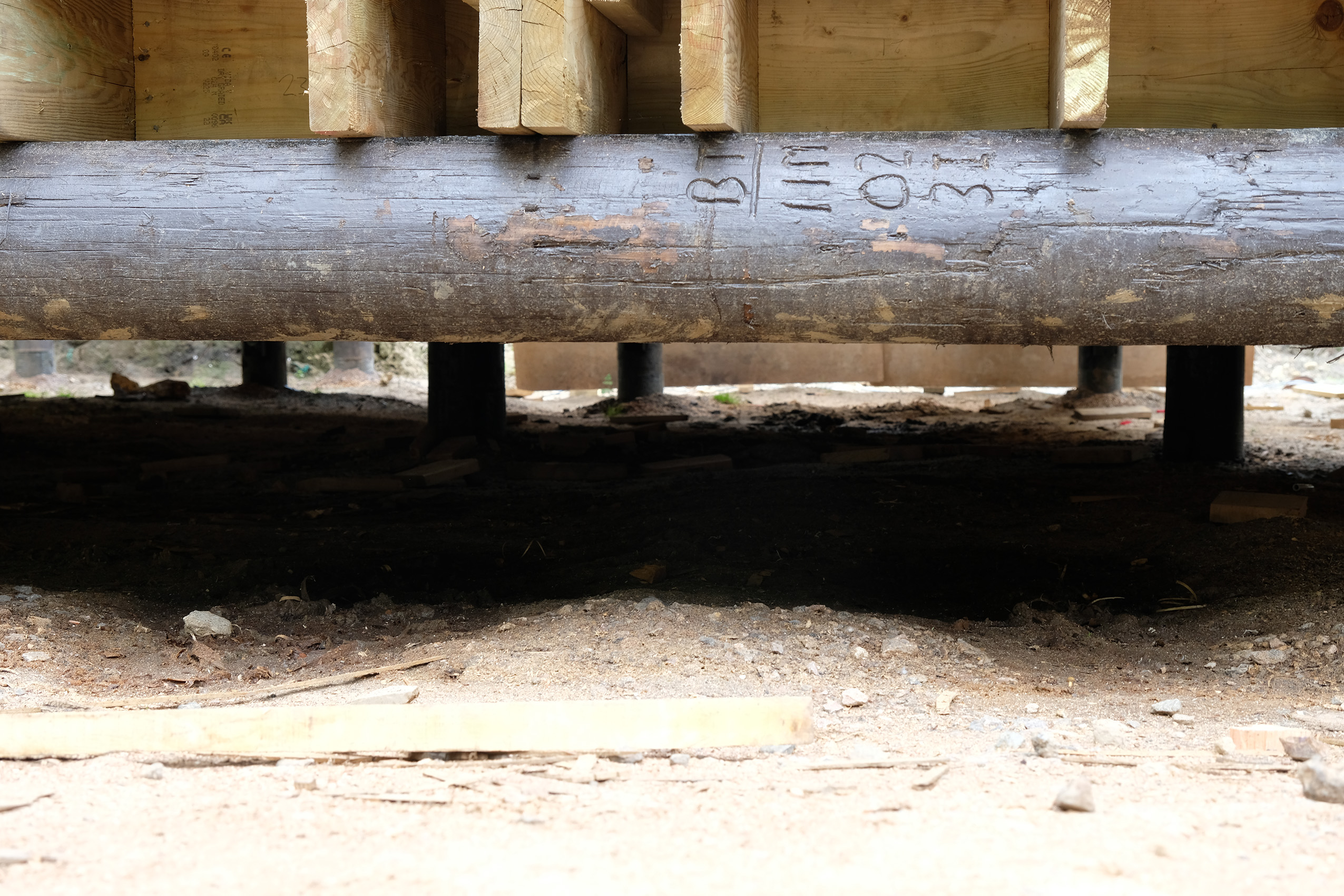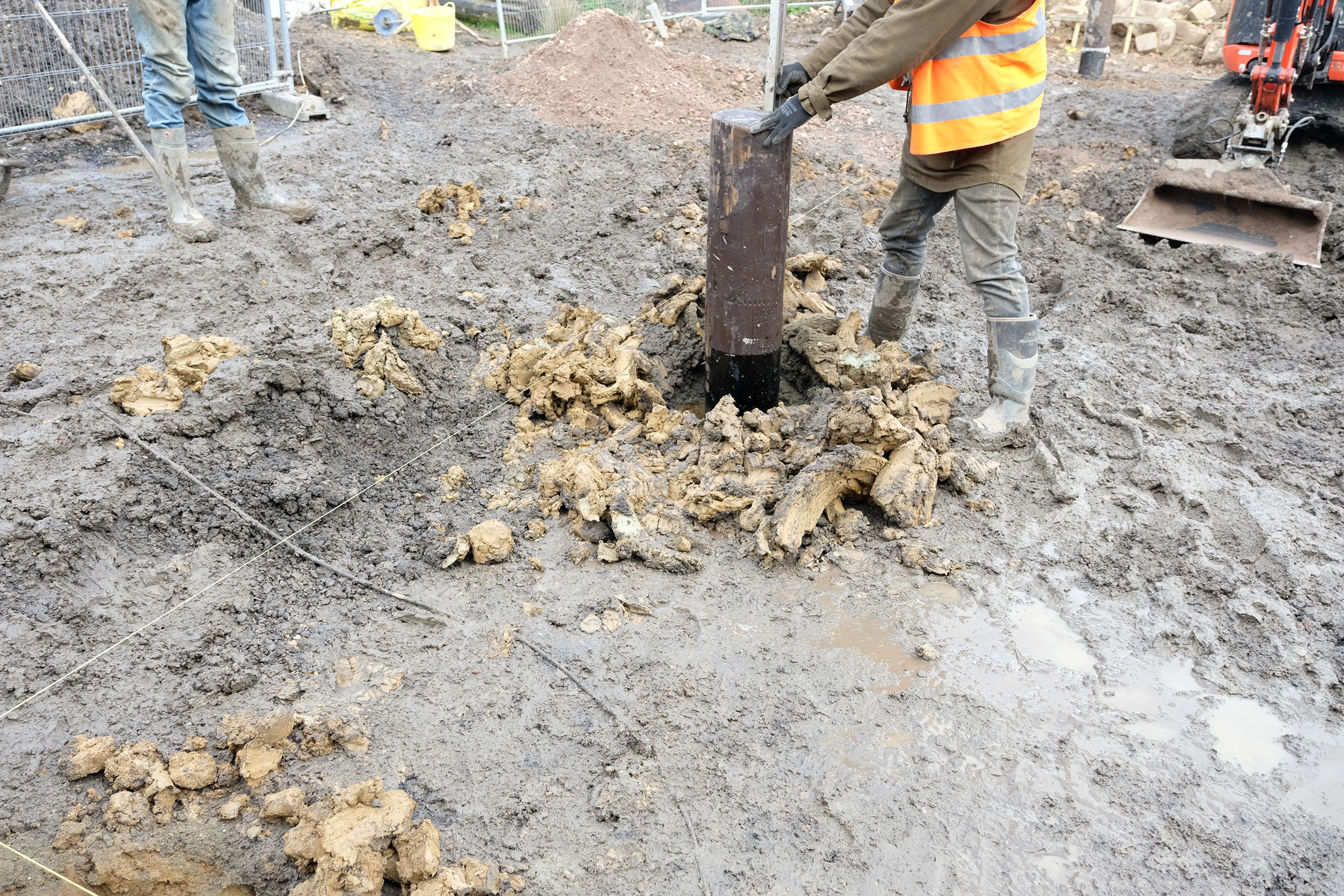 We worked with Allt Environmental engineers to design concrete-free foundations. The posts were sunk into the ground and the holes backfilled with recycled hardcore, to provide a strong structural anchor to the building.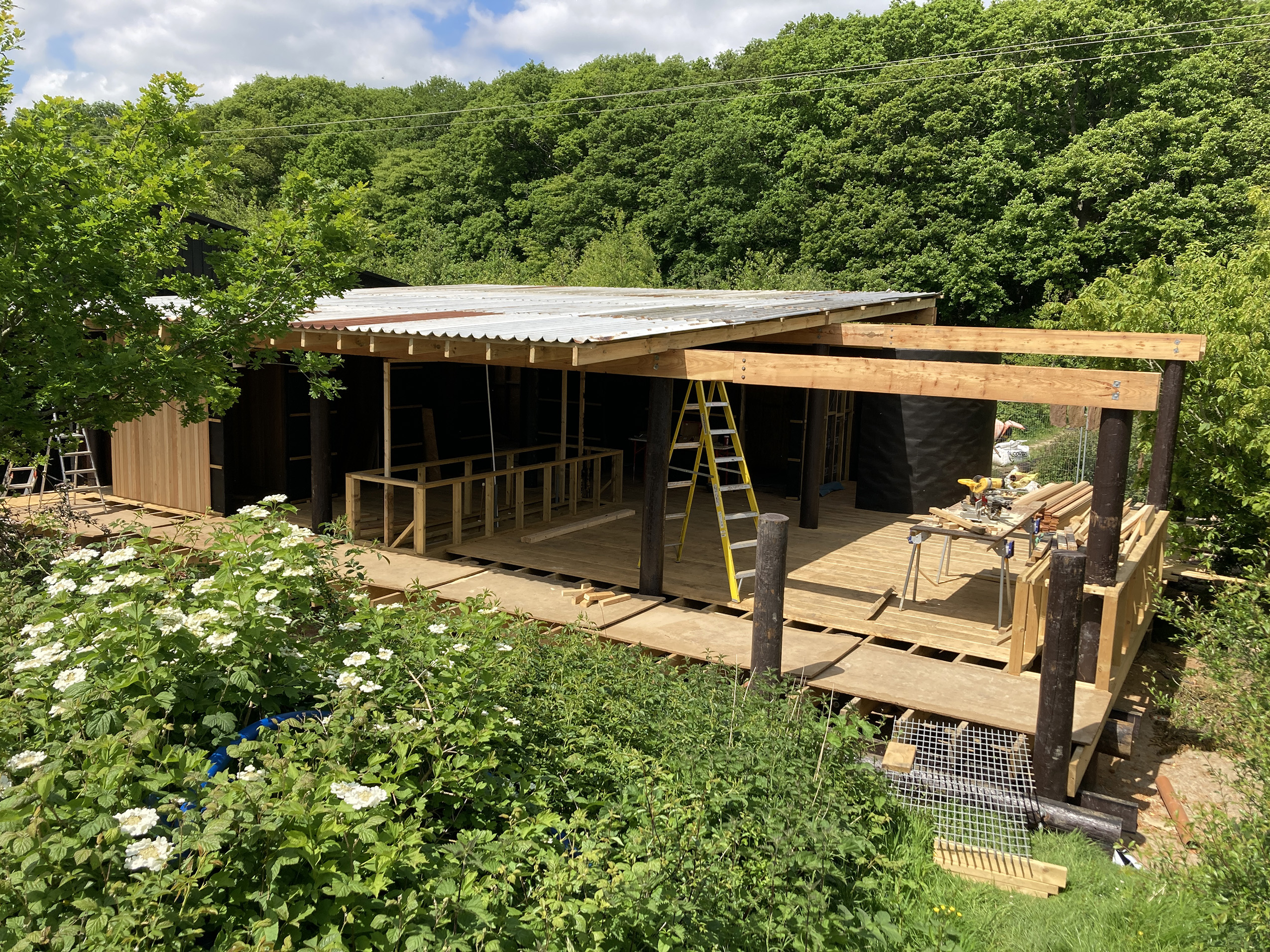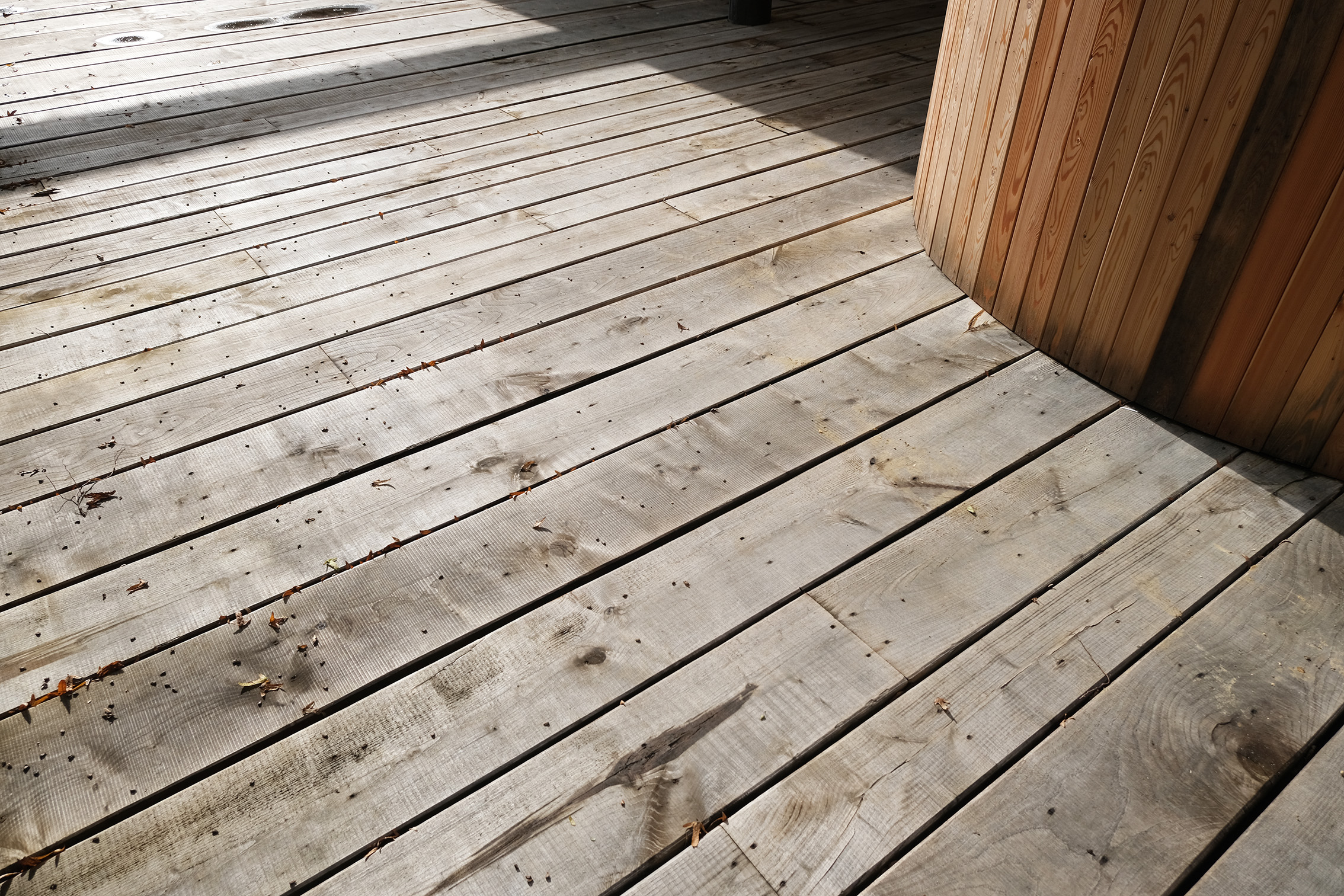 The large deck was formed with Sweet chestnut planks, cut and milled in a woodland 10 miles from the site. The Sweet Chestnut is cut in rotation as part of a coppiced woodland, allowing for fast re-growth and varied woodland habitat.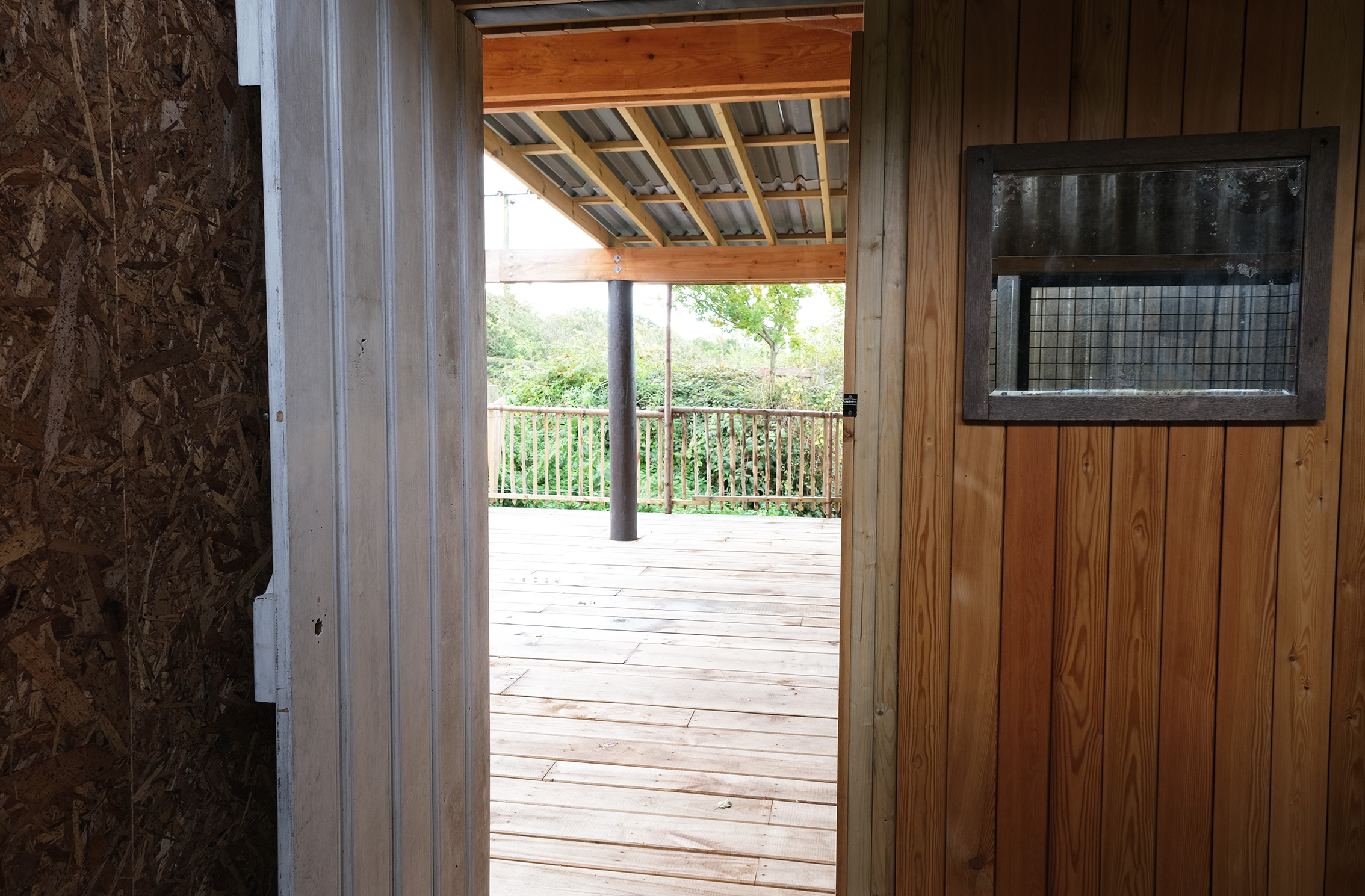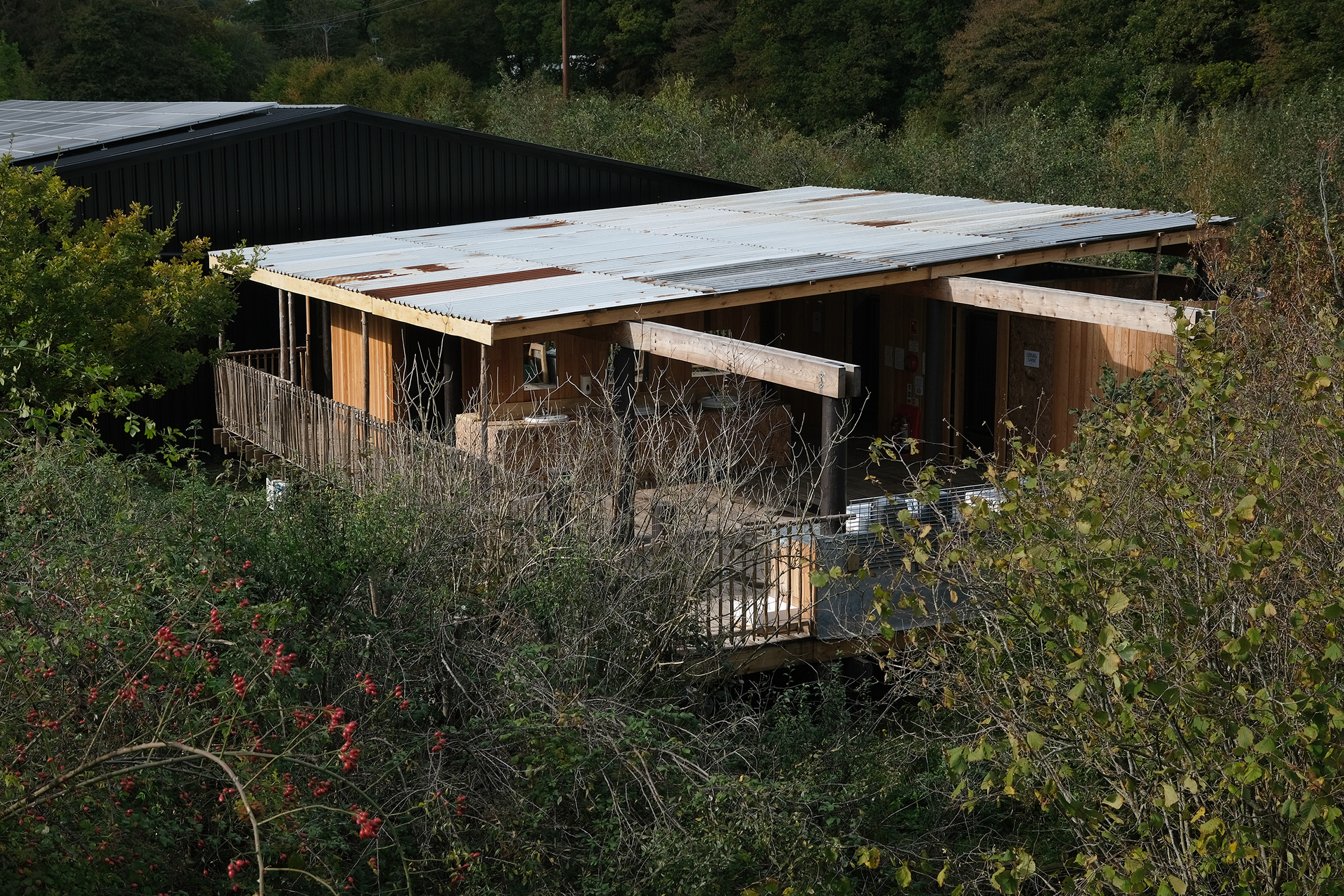 Architects: Local Works Studio in collaboration with Rural Workshop
Contractor: Rural Workshop
Client: The Secret Campsite